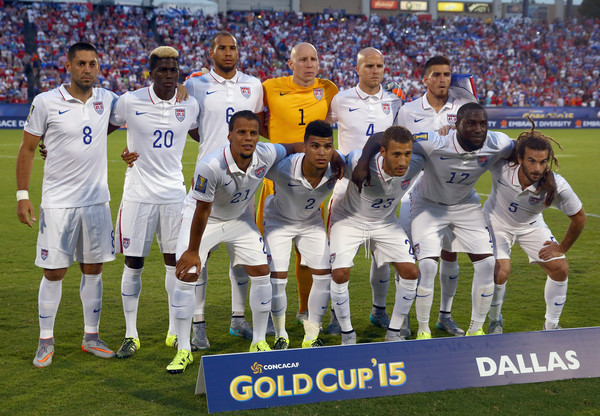 By DAN KARELL
U.S. Men's National Team head coach Jurgen Klinsmann probably won't want to check his phone or computer this morning.
The U.S. were handed a shock as they dropped seven spots in FIFA's July World Rankings, finally settling at No. 34. It's tied for the lowest ranking for the USMNT since 1993, joining 2011 at the lowly rank of 34th-place.
The drop in rankings comes off a great month for the USMNT, with friendly match victories over Germany, the Netherlands, and Guatemala, before a Gold Cup victory against Honduras that was included in the rankings.
However, a reason for the precipitous fall is exactly because three of those four matches were friendlies. The U.S. also lost a lot of points outside the rankings, including 2011 Gold Cup wins over Canada, Jamaica, and Panama, which earned the U.S. around 1,000 points each. To put it in perspective, the U.S. only earned a little more than 1,000 points from their wins over Germany and the Netherlands.
Many European nations made a big jump in the rankings after key wins in Euro 2016 qualifying, including Hungary jumping 11 places to No. 31, Iceland moving up 14 places to No. 23, and Wales advancing 12 places to No. 10.
Despite the USA's fall in CONCACAF, Mexico and Costa Rica actually fared worse. As of July 2015, the U.S. is now the highest ranking CONCACAF member, with Mexico falling 17 places to No. 40 and Costa Rica dropping 27 places to No. 41. Panama fell eight spots to No. 62 and Trinidad and Tobago rose three places to No. 64, to round out the top five.
Argentina, despite falling in the Copa America final, did enough to knock off Germany from the top spot in the World Rankings, moving up two places to No. 1. Germany, Belgium, Colombia, and the Netherlands round out the top five, followed by Brazil, Portugal, Romania, England, and Wales.
———–
What do you think of this news? Disappointed in the USA's drop in the rankings? Not worried at all?
Share your thoughts below.