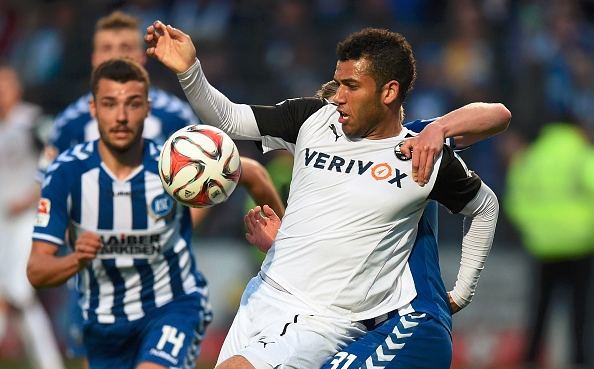 By SBI SOCCER
No matter the result in the CONCACAF Cup Saturday, the U.S. Men's National Team is expected to see some changes before their next clash with Costa Rica.
One of those changes is Andrew Wooten.
SV Sandhausen announced Friday that its star forward had been called into camp by U.S. head coach Jurgen Klinsmann for the team's game Costa Rica Tuesday in Harrison, New Jersey. Wooten currently has six goals in the second tier of Germany, tied for third among all players.
The 26-year-old forward has yet to make an appearance for the senior national team, although he did receive his first-ever call-up ahead of the USMNT's friendly match against Peru in September.
What do you think of Wooten's call-up? Think he will start against Costa Rica? Expect any other additions by the USMNT?
Share your thoughts below.