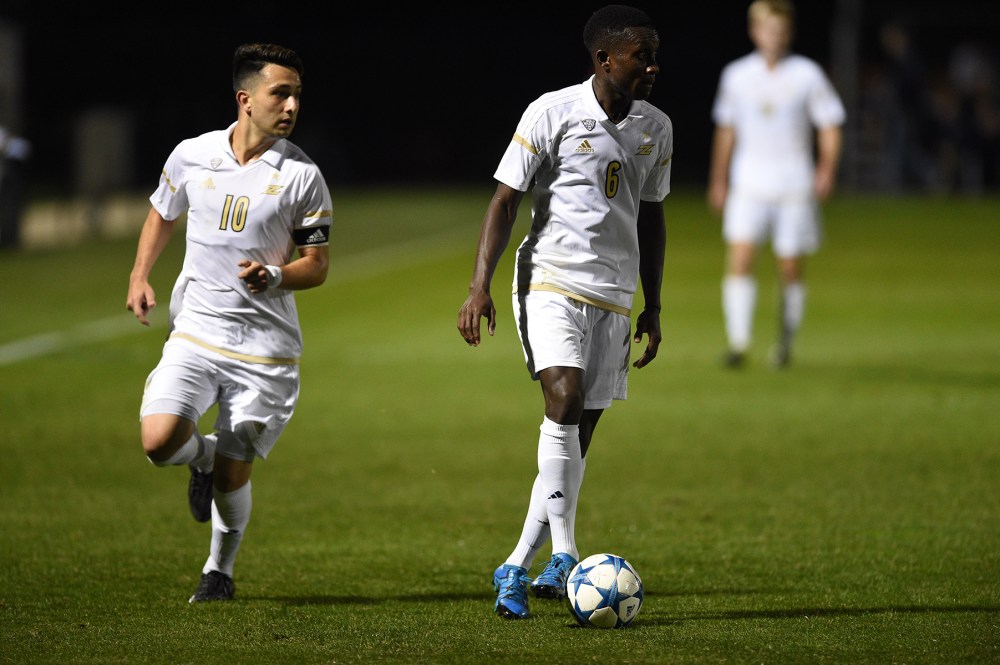 Two SBI College Soccer Top 25 matches will kick off this week, and both games are important for teams to rebound.
Monday, SBI No. 11 Coastal Carolina, which lost its first and only game on Oct. 11, will host No. 17 Hofstra. The Pride fell to College of Charleston Saturday, however, so both sides need a win in order to improve their standing in the eyes of NCAA Men's Soccer RPI, which will determine the at-large teams that qualify for the NCAA tournament at the end of the season.
Wednesday, No. 21 UNC-Wilmington welcomes No. 10 Old Dominion to UNCW Soccer Stadium, and the Monarchs are hoping their loss to Florida International over the weekend is just a small blip in the season. Old Dominion's schedule does not look any easier after UNCW as well, so a win this week is a must if it wants to stay in the conversation as one of the nation's top teams.
Meanwhile, the ACC's top teams kick off Tuesday, while Akron and Michigan State meet in an important non-conference battle Wednesday.The Zips have won six consecutive games with the last win against Northern Illinois being their 10th of the season. Richie Laryea is the man in form, as he scored a hat trick over the weekend, bringing his total to nine this season.
The Spartans have not had as good of a year as 2014 in terms of results to date, but they are still in the heat of things atop of the Big Ten conference. They will enter this week's contest on the heels of a two-game win streak as well.
Here is a rundown of where all of the top teams will be playing this week:
MONDAY
6 p.m. – (11) Coastal Carolina vs. (17) Hofstra
7 p.m. – (22) North Carolina State vs. Appalachian State
TUESDAY
6 p.m. – Liberty vs. Radford
7 p.m. – (5) Wake Forest vs. Georgia State
7 p.m. – (4) Clemson vs. Georgia Southern
7 p.m. – Campbell vs. (2) North Carolina
7 p.m. – (13) Syracuse vs. Hartford
7 p.m. – Duke vs. (15) Elon
7 p.m. – (25) Maryland vs. Delaware
7 p.m. – Indiana vs. Louisville
8 p.m. – Northwestern vs. (6) Notre Dame
WEDNESDAY
7 p.m. – (7) Akron vs. Michigan State
7 p.m. – (12) South Florida vs. UCF
7 p.m. – (21) UNC-Wilmington vs. (10) Old Dominion
7 p.m. – (24) Ohio State vs. Cleveland State
8 p.m. – (19) SMU vs. Tulsa
10 p.m. – (20) UC Santa Barbara vs. UC Davis