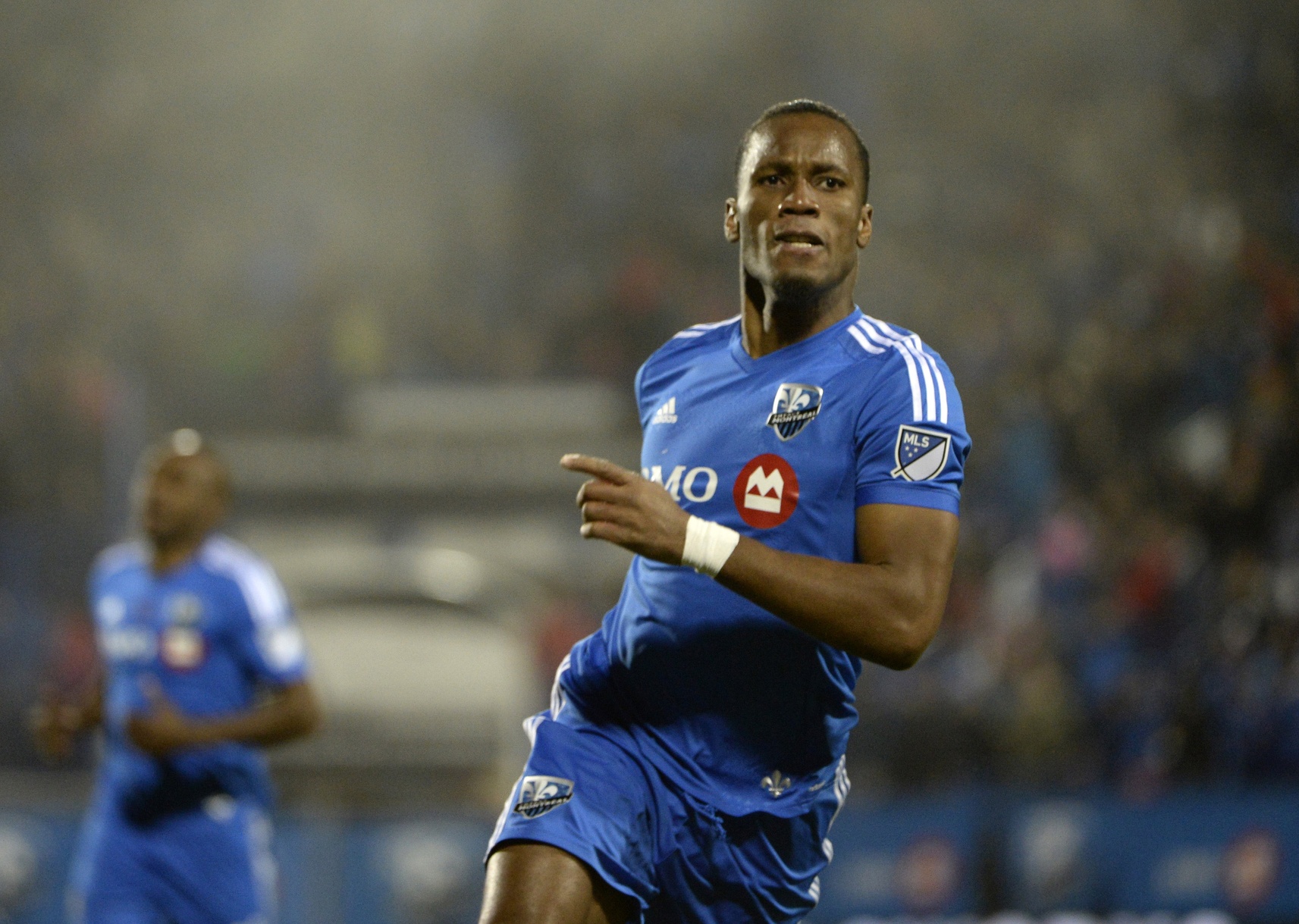 In what turned out to be a playoff preview, the Montreal Impact saw a familiar face step up to book an opening round home game.
Impact forward Didier Drogba netted goals just one minute apart, leading the Impact to a 2-1 win over Toronto FC on Sunday at Stade Saputo.
With the win, the Impact will host TFC in the opening round of the MLS playoffs, as the two teams finish third and sixth, respectively, in the Eastern Conference.
Drogba's first of the evening came in the 54th minute, just four minutes after the Ivorian rattled the crossbar. Played in by Ignacio Piatti, Drogba flicked a shot first-time that bested Chris Konopka to give the Impact the 1-0 lead.
Just one minute later, it was Drogba again with a finish that gave the Impact the lead. This time, it was a Marco Donadel assist that sprung the Impact forward, who tapped in another first-time effort for his second goal of the game.
With the pair of finishes, Drogba concludes his first MLS regular season with 11 goals in as many appearances.
Shortly before halftime, the visitors took the lead through Altidore, as Giovinco collected yet another assist. TFC took full advantage of a turnover in the midfield by working the ball out to Giovinco on the left. The Italian's cross in was put on a platter for Altidore, who flicked a header from just outside the six-yard box to give TFC the lead ahead of the halftime whistle.
Altidore's opener came on the heels of a very proactive first half from TFC, who were the better side in the opening 45 minutes. The visitors were repeatedly held at bay by Evan Bush, who made three saves in a first half that included a spectacular stop on a close-range Robbie Findley header in the 32nd minute.
It turned out to be a tale of two halves, as the Impact proved the better side in the second stanza. Both sides fell victim of the crossbar, though, as Drogba clanged a shot in the 50th minute before Michael Bradley saw his shot smash the bar in the 74th.
The Impact's nerviest moment of the second half once again involved Drogba, who appeared to injure his leg late in the second half. After undergoing treatment, the Impact forward returned to the field.
With the win, the Impact move to 6-2-2 since Marco Bielo took over the team's head coaching duties.