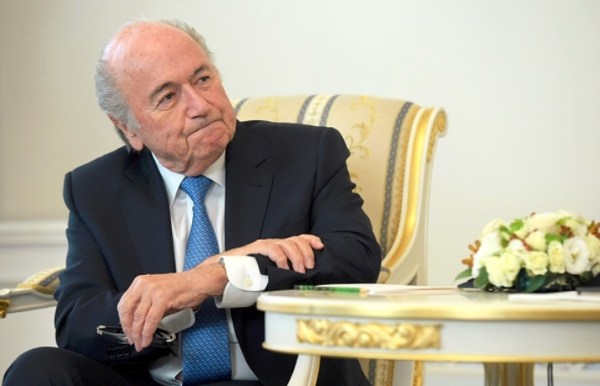 By SBI SOCCER
Sepp Blatter may think the investigations he is currently facing are "outrageous", but they are reportedly about to yield some very real consequences.
Chief Investigator Cornel Borbely has reportedly called for the current FIFA president to be placed on leave for 90 days, according to Bloomberg. Borbely reportedly made the request to FIFA's adjudicatory chamber.
According to the BBC, a decision is likely to come Thursday.
"The news was communicated to the president this afternoon," said Blatter's adviser Klauss Stohlker. "He is calm. Remember he is the father of the ethics committee.
"This is provisional for 90 days but he is not actually suspended. The committee has not yet made a decision and their meetings continue."
Blatter is currently under investigation by Swiss authorities. He is accused of allegedly approving illicit payments regarding World Cup television deals.
What do you think of the latest Blatter news? How do you see Thursday's decision going? Is this the beginning of the end for Blatter?
Share your thoughts below.