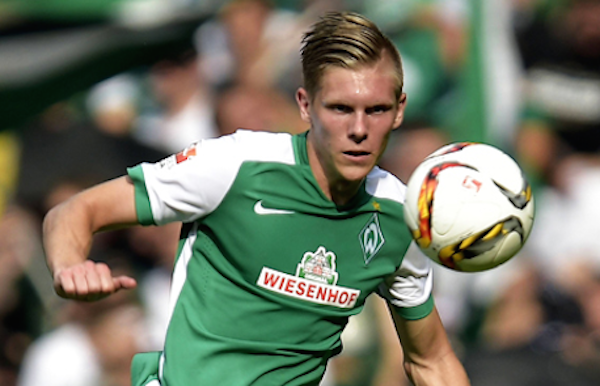 By SBI SOCCER
Aron Johannsson will not take part in this weekend's clash with Mexico, and now it appears that the Werder Bremen forward will miss time on the club level as well.
Werder Bremen announced Thursday that Johannsson has been diagnosed with nerve irritation in his right hip. The club revealed that the U.S. Men's National Team forward will miss the upcoming games against Bayer Leverkusen and Hannover 96, while there is no official timetable for his return.
Johannsson traveled to Berlin to receive his diagnosis and is now set for a return to Bremen where he "will be treated in a conservative manner".
The U.S. Men's National Team forward hasn't featured since September 22 due to the injury, which was suffered in training. Johannsson has scored two goals in six games since moving to Bremen during the summer.
Johannsson's injury prevented him from joining the U.S. Men's National Team for the upcoming CONCACAF Cup, with Jurgen Klinsmann naming Jozy Altidore, Clint Dempsey, Chris Wondolowski and Gyasi Zardes as the team's forwards.
What do you think of the diagnosis? What do you expect from Johannsson? How will the U.S. fare without him?