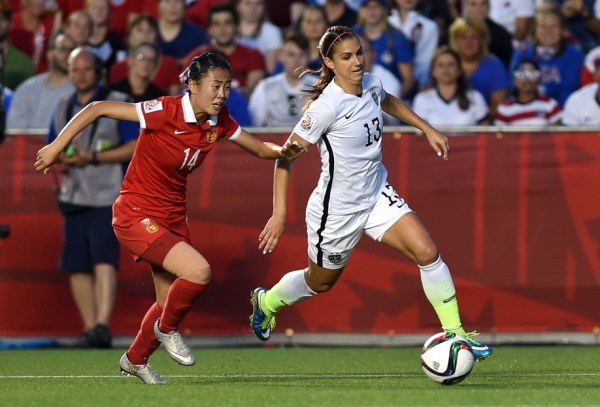 Photo by Marc DesRosiers/USA TODAY Sports
By SBI SOCCER
While there are still some dates left to be filled, the U.S. Women's National Team have a date, location and opponent for the group's Victory Tour swansong.
U.S. Soccer announced Tuesday that the USWNT will take on China PR in New Orleans on Dec. 16 in the final game of the post-World Cup Victory Tour. The USWNT is set to have a total of four friendly matches in December, with the three prior to the Dec. 16 clash to be announced at a later date.
The clash with China will represent a rematch from the 2015 World Cup quarterfinal, which the USWNT won, 1-0, due to a Carli Lloyd finish.
Playing in New Orleans for just the second time in the team's history, the matchup will be the USWNT's first at the Mercedes Benz Superdome after previously playing at Tad Gormley Stadium in 2003.
The USWNT returns to action on October 21 against Brazil in Seattle before taking on the same opponents in Orlando four days later.
What do you think of the friendly? What are your expectations? Who would you like to see the USWNT play in the three remaining games?
Share your thoughts below.