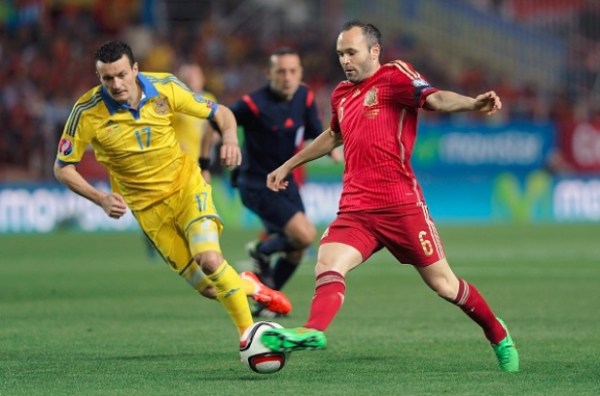 By SBI SOCCER
Group stage qualification for the European Championship is nearing its conclusion, and more tickets to the continent's biggest competition can be punched Monday.
Spain has already secured a spot in Euro 2016, but Ukraine currently sits third in Group B behind Slovakia. A win and a Slovakia loss or tie against Luxembourg will help the previous co-host of the competition avoid the playoff round.
Meanwhile in Group G, Russia currently has automatic qualification into next year's tournament with 17 points, but a tough task against Montenegro could see that place switch hands to Sweden. Last-place Moldova takes on Sweden, which has 15 points, at Friends Arena in Solna.
If you will be watching today's soccer, please feel free to share your thoughts, opinions and some play-by-play in the comments section below.
Enjoy the action (Today's TV schedule is after the jump):
12 p.m. – ESPN2 – Russia vs. Montenegro
12 p.m. – FOX Sports 1 – Sweden vs. Moldova
12 p.m. – ESPN3 – Austria vs. Liechtenstein
2:45 p.m. – ESPN2 – Ukraine vs. Spain
2:45 p.m. – FOX Sports 1 – Lithuania vs. England
2:45 p.m. – FOX Sports 2 – Luxembourg vs. Slovakia
2:45 p.m. – FOX Soccer 2Go USA – Belarus vs. Macedonia
2:45 p.m. – ESPN3 – Estonia vs. Switzerland
2:45 p.m. – ESPN3 – San Marino vs. Slovenia