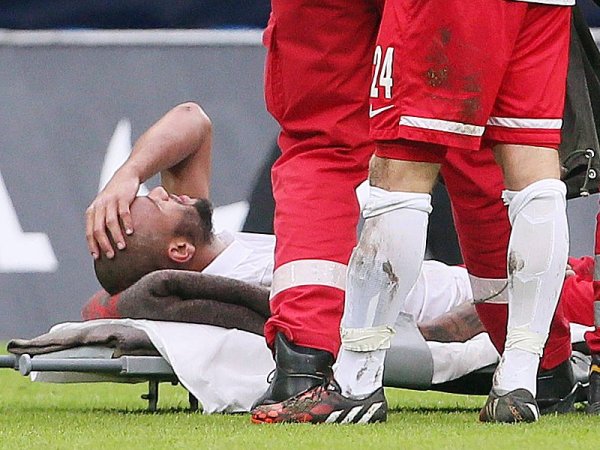 By SBI SOCCER
Terrence Boyd will not be returning to the field soon, as he will reportedly have to undergo surgery yet again.
Boyd, 24, initially injured his right knee while playing for RB Leipzig against Ingolstadt in December 2014. He recently was training with his club and hoped to make a full recovery soon, but multiple outlets are reporting that the striker will have to have another operation in order to drain fluid from his knee.
No definitive date is set for Boyd's return to the field, but he is expected to miss several months.
Since joining RB Leipzig in the summer of 2014, Boyd has only made eight appearances and scored three times for the second-tier German side. He has not made an appearance for the U.S. Men's National Team since 2013.
What do you think of Boyd's setback? See him bouncing back in a big way or worried about how he will play once he recovers from these knee problems? Is he a player that the USMNT will be able to count on this cycle?
Share your thoughts below.