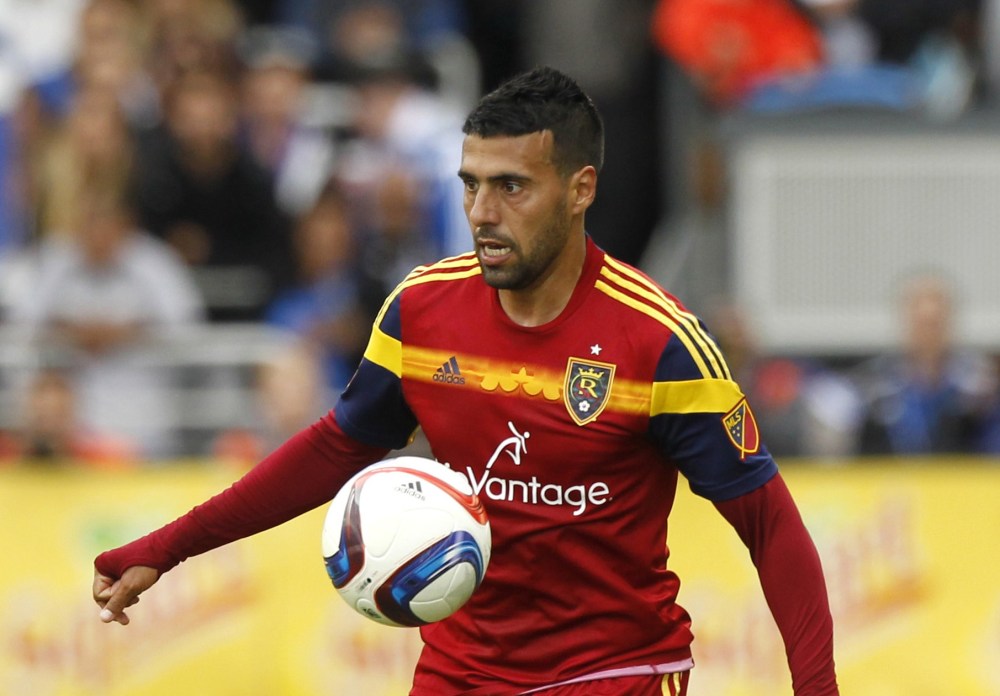 Real Salt Lake is already thinking about next season, and it made sure one piece of the puzzle was locked down for few more years.
Javier Morales, who will turn 36 in January, officially re-signed with RSL, with the club confirming the multi-year contract on Thursday.
"I want to finish my career here with Real Salt Lake," Morales told the team's website. "Real Salt Lake is the most important team in my life.  It's the team that didn't just make me a better player.  The club made me a better person.  I came here and it was magic.  Everything changed and everything was good for me and my family."
Morlaes has only ever played for RSL in the MLS, and this season he racked up eight goals and 12 assists. In nine years with the team, Morales has faced his fair share of injures and setbacks. A leg break in 2011 didn't stop him from returning and excelling, though.
Since then, Morales has been a key contributor for RSL, and this year was no exception. He produced similar goal and assist numbers to the ones a year ago in approximately 500 less minutes played.
Real Salt Lake will take the field earlier than most MLS sides, as the Western Conference club competes in the first leg of CONCACAF Champions League quarterfinals play in February.
What do you think of Morales' extension?
Share your thoughts below.