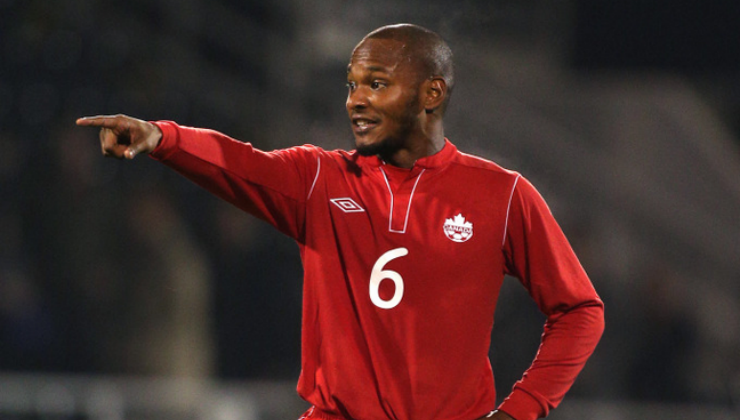 Ottawa Fury FC have been dealt a blow ahead of the NASL final due to the international break.
Julian de Guzman will miss Sunday's championship match against the New York Cosmos following a call-up to the Canadian national team. De Guzman and Canada face a pair of World Cup qualifiers, taking on Honduras on Friday before going up against El Salvador on Nov. 17.
The 34-year-old midfielder has missed significant time throughout 2015 due to various injuries and international duty. De Guzman played just five games in Fury's triumphant Fall campaign.
Meanwhile, the Cosmos had an international issue averted. Andres Flores declined a call-up to El Salvador in favor of remaining with the club for Sunday's finale.
Here are some more of Tuesday's NASL news and notes:
PUERTO RICO FC HIRES FORMER GALAXY EXEC PAYNE AS TEAM PRESIDENT
Ahead of its debut campaign, Puerto Rico FC has hired an executive familiar with American soccer.
Puerto Rico FC announced on Tuesday that the club has hired former LA Galaxy executive Thomas Payne as the president of the expansion club. Payne, who held a number of positions with the Galaxy, was the MLS club's president of business operations from 2008-12.
"Taking on this role for PRFC is arguably one of the most exciting in soccer right now," Payne said in a statement. "I am thrilled to come to Puerto Rico and take on the responsibility and the challenge. I very much look forward to leading the PRFC organization, as we embark on the next and most important stage of our development both on and off the field."
Added club owner Carmelo Anthony: "We are excited to introduce Tom Payne as the newest addition to our front office staff. Tom brings a great deal of experience in the soccer space and I am looking forward to him utilizing his experience to bring PRFC to the front of the pack.  He brings a unique approach and vision to the soccer business and we look forward to Puerto Rico Futbol Club under his leadership."
Puerto Rico FC is set to kick off at the start the NASL's 2016 Fall Season at Juan Ramon Loubriel Stadium.
ARMADA RE-SIGN JEROME, RELEASE EIGHT
The Jacksonville Armada are wasting no time in preparing for next year.
The Armada announced on Tuesday that they have re-signed defender Mechack Jerome for the 2016 campaign. Jerome started six of the club's final seven matches after joining the Armada from the USL's Charlotte Independence on Sept. 25.
"I want to thank our owner Mark Frisch for this opportunity, as well as our fans for making me and my family feel so welcome in my short time in Jacksonville," Jerome said. "I look forward to working hard with my teammates to bring our supporters and city a championship in 2016."
In addition, the Armada revealed that eight players will not return in 2016: midfielders Marcos Flores, Bochy Hoyos, Lucas Rodriguez and Ramak Safi, defenders Fabricio Ortiz and Joseph Toby, goalkeeper David Sierra and forward Tyler Williams.
—
How will De Guzman's absence affect Ottawa in the final? Do you like Puerto Rico FC's hire? What moves do you expect the Armada to make in the offseason?
Share your thoughts below.