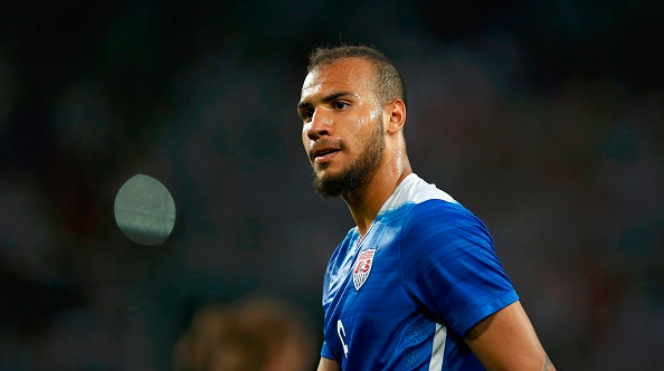 If the U.S. Under-23 Men's National Team's previous two friendlies against Brazil are any indication, the Americans' chances of qualifying for next summer's Olympics are slim.
After losing on Thursday, Andi Herzog's men played their second friendly against Brazil at Mangueirao Stadium in Belem on Sunday, and the hosts pummeled the Americans, 5-1.
A Brazil own goal was the only bright spot for the U.S. on the evening, as a corner kick swung in by Colorado Rapids midfielder Dillon Serna was accidentally redirected into the back of Brazil's net.
That was the only mistake the Brazilian national team made, though. Gabriel and Felipe Anderson each scored a brace for the hosts, while Luan tallied for Brazil as well.
This blowout loss for the U.S. comes on the heels of a 2-1 defeat to Brazil in Recife on Thursday. The Americans looked flat throughout the 90 minutes of play on Thursday, and they also failed to capitalize on a Brazil squad that was down to 10 men for more than 30 minutes. With Sunday's result, no U.S. player scored from the run of play in these two contests.
The Americans were without a trio of U-23 players, including forward Jordan Morris, fullback DeAndre Yedlin and centerback Matt Miazga, who are all with the senior national team as they are set to do battle with Trinidad and Tobago on Tuesday (6:30 p.m., beIN Sports).
The U.S. U-23s will play Colombia in a two-game series in March with the winner on aggregate advancing to the 2016 Olympics, which will be hosted in Rio de Janeiro, Brazil.
What did you think of the U.S.'s 5-1 loss to Brazil? Think this group still has a chance against Colombia?
Share your thoughts below.