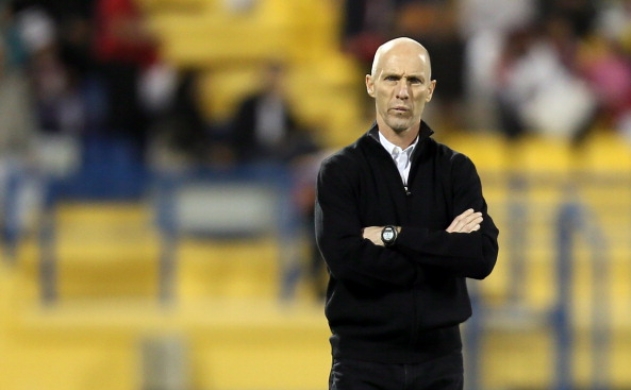 It's not the start head coach Bob Bradley wanted with Le Havre, but after three games into his new job with the Ligue 2 side, he has no wins.
Bradley and Le Havre crashed out of the Coupe de France to sixth-flight minnow Saint Omer on Nov. 14, and followed that performance up with a scoreless tie to Brest before being beaten, 3-1, against second-placed Nancy on Saturday. Now, the former U.S. Men's National Team head coach must help guide Le Havre to a win at home against Evian on Tuesday in order to stay near the top of the table and the all-important promotion spots.
However, Bradley insists that he can't do it all on his own. He needs his players to step up and work harder in order to achieve this season's goal: promotion into Ligue 1.
"I believe in work," Bradley told French outlet L'Equipe. "For me, that's normal. It changes things for some people here.
"I remind them that you have to know what you want. It's like they're opening up a new book. If you want to play at another level, everything starts with training."
Le Havre is currently eight points away from a promotion spot. Since Bradley took charge, the club has fallen from fourth on the table to fifth, and a loss to Evian will see Le Havre fall even further.
"The games have been fast so I think having some fresh players is part of the decision and again the midfield choices are limited at the moment with injuries," Bradley told the club's website. "So, we try to find a team that with only a few days recovery has good energy and the right balance."
What do you think of Bradley's comments? Think Le Havre will win on Tuesday?
Share your thoughts below.