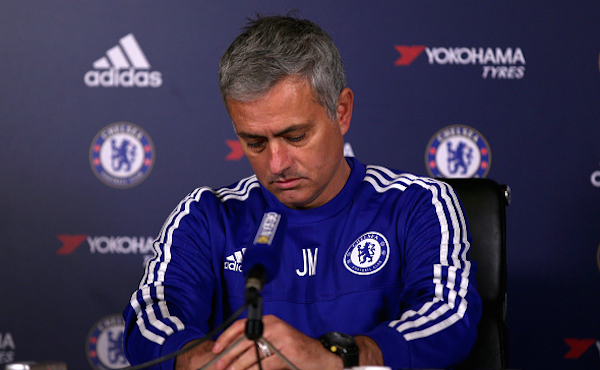 Jose Mourinho's inability to conjure something special this season has cost him his job.
What seemed inevitable was made official on Thursday, as Chelsea fired Mourinho from its head-coaching post. Mourinho had led Chelsea to an English Premier League title during the 2014-15 campaign, but struggled mightily for results this season. The Blues are just a point above the relegation zone, and have lost nine of their first 16 matches so far.
The latest loss came on Monday when Chelsea fell, 2-1, to surprise league leader Leicester City. After the match, Mourinho lambasted his players for their poor performance.
What do you think of Mourinho getting the axe? Did he deserve more time or was he largely to blame for the poor run of form? Can anyone come in and save Chelsea?
Share your thoughts below.