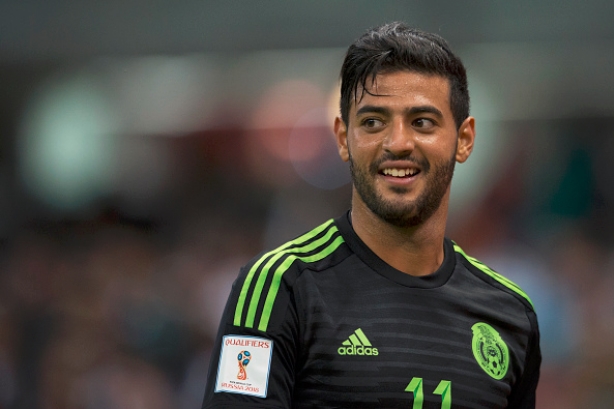 On the field come Sunday, all eyes will be on the MLS Cup between the Columbus Crew and the Portland Timbers.
Off the field, though, all eyes apparently will be on Don Garber as he is set to introduce a major addition to the league.
According to La Afición, the MLS commissioner is expected to introduce the signing of Carlos Vela. The Mexican international is expected to earn $8 million per season, according to the report, and begin play in the league next March.
This development comes on the heels of Vela's agent, Eduardo Hernandez, saying that a move to MLS may not be in the "immediate" future of the 27-year-old El Tri winger. Hernandez will reportedly head to Columbus this weekend to finalize a deal that would see Vela move from Real Sociedad to MLS.
Colorado Rapids sporting director Claudio Lopez apparently already expressed his interest in acquiring the talents of Vela. The Rapids have discovery rights to Vela, so they would have first crack at signing him.
However, La Afición states that the San Jose Earthquakes, the New York Red Bulls and the Chicago Fire are all in the running to add Vela. He is reported to be leaning towards joining the Fire.
What do you think of this development? If he does move to MLS, which team will Vela play for?
Share your thoughts below.