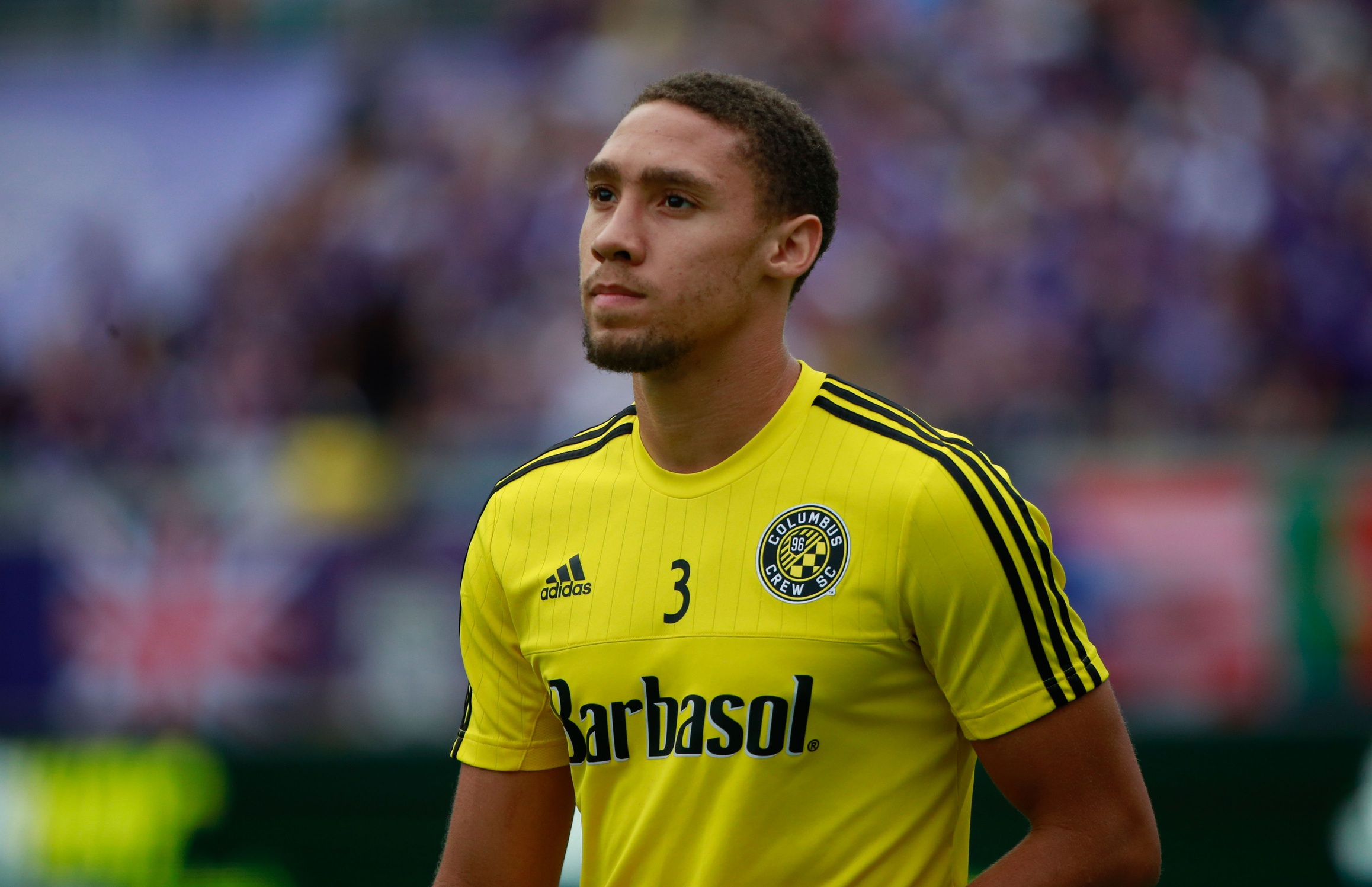 The Portland Timbers waved goodbye to their starting left back on Friday, but they may have also just welcomed his replacement. From none other than the Columbus Crew, of course.
Shortly after officially transferring Jorge Villafana to Santos Laguna, the Timbers announced that they have traded for versatile fullback Chris Klute. The MLS Cup champions gave up allocation money to the Crew in exchange.
"Chris is an experienced MLS defender that also has big upside, similar to when we acquired Jorge Villafana two years ago," said Timbers general manager Gavin Wilkinson in a statement.
Klute, 25, made eight starts and 14 appearances for the Crew as they reached the MLS Cup Final, which they then lost to the Timbers, 2-1, last weekend. Overall, Klute has played in 71 MLS matches in his career, with the majority of them coming with the Colorado Rapids.
"Chris will be an ideal fit in our system," said Timbers head coach Caleb Porter. "He is a balanced player on both sides of the ball, very athletic, and can stop guys 1-v-1 while also providing width in the attack. With a fresh start and role that suits his strengths, we feel Chris can become one of the most effective left backs in the league.
"He is also capable of playing on the right side, which helps cover our depth for international call-ups and (CONCACAF Champions League) matches."
What do you think of the Timbers' acquisition of Klute? See him earning the starting left back spot and thriving? Should the club look for another left back this offseason just to be safe?
Share your thoughts below.