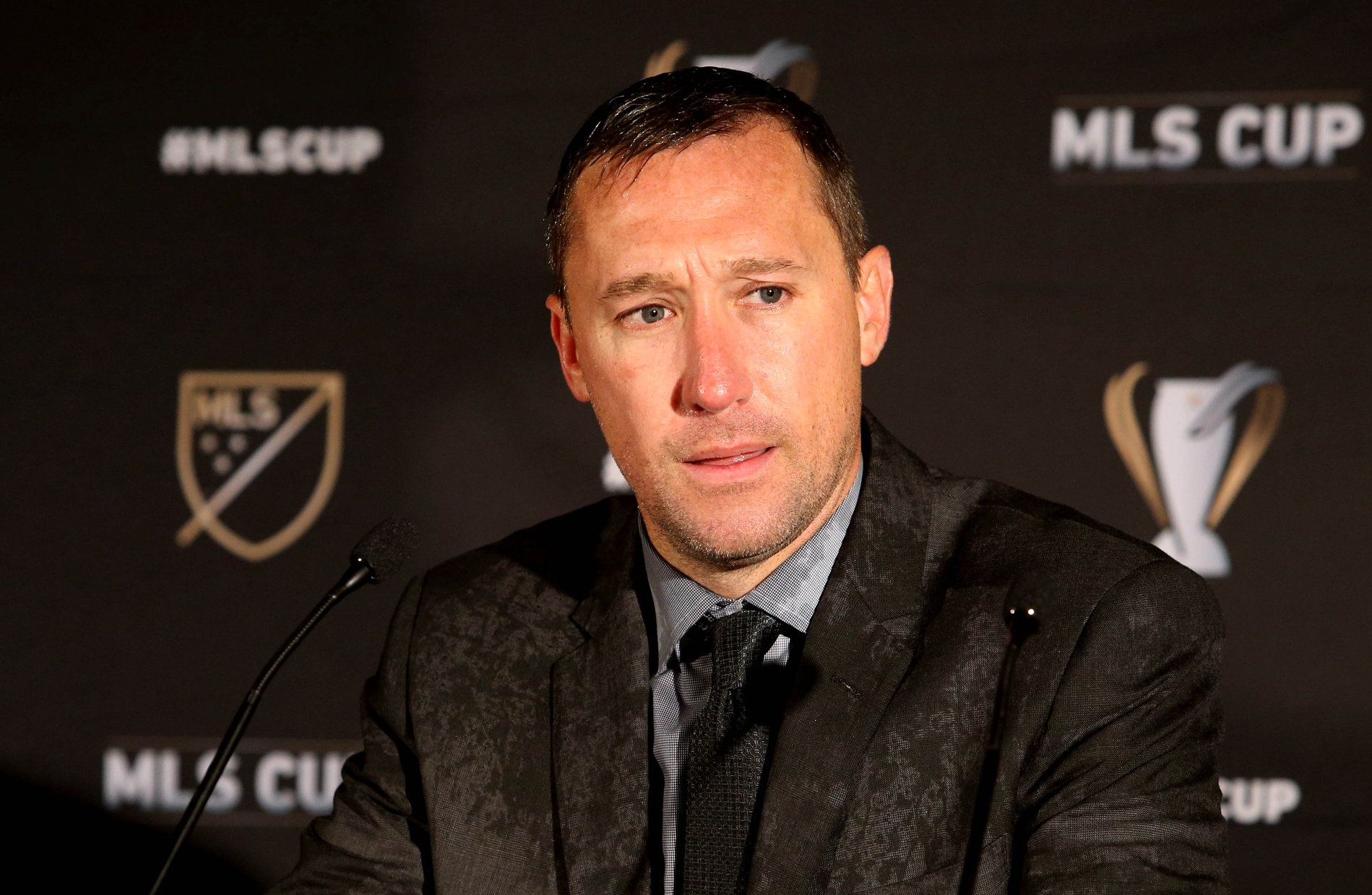 Caleb Porter received a reward on Wednesday for his part in leading the Portland Timbers to their first MLS Cup, but he insists that the successes of last year have been cast aside.
Porter signed a new long-term contract as head coach of the Timbers on Wednesday, nearly two months after leading to the club to an MLS Cup title. The contract serves as a prize to a coach that has turned the Timbers into one of MLS's most consistent teams throughout his three-year tenure. Since Porter's appointment in 2013, the Timbers have registered the most shutouts while registering the third most goals scored.
Porter is admittedly proud of the work that has gotten him to this point, as well he should be given that he is just one of four coaches to win both an MLS Cup and NCAA crown. Still, Porter does not want to rest on his laurels, no matter how pleased he is with the club's belief in him.
"It doesn't change the way I think or work whatsoever," Porter told SBI. "I want to win every game I play and I'm really hungry for more success, but for me it's humbling to know that you have an owner in Merritt (Paulson) and a (general manager) in Gavin (Wilkinson) that have faith in me and the direction and that they've made a long-term commitment.
"For me, it's very humbling and I'm extremely appreciative. I'm proud of the last three years and what we've done. I feel like we're a healthy club. Obviously, we've proven we're a winning club and, yet, I think there's more to achieve, much more, and I'm extremely motivated to sustain the club and to continue winning."
The news of the contract extension comes just four days into preseason, which will soon include a trip to Arizona. For Porter, however, the work started long before balls were kicked or the first time since the 2015 MLS Cup Final on Saturday.
Porter has been plotting and preparing for the upcoming campaign for several weeks now. Yes, he appreciated all of the celebrations, accolades and praise that came in the aftermath of the Timbers' MLS Cup triumph, but it did not take long for him to begin focusing on the task that is repeating as champions in 2016.
"You achieve that, and you want to enjoy it," Porter said "We enjoyed it for that week. The parade, the rally, and I needed to relax, too. It was a long year, with a lot of ups and downs. I took that first week and celebrated the championship and then went on vacation for a week with my family. I wasn't really celebrating there, more just trying to relax and get turned around mentally. The first week, we celebrated, the next week wad recharge and the following week it was New Years.
"My mind quickly shifted into what I need to do to have another successful season of preparation with roster building and all of that stuff. This first training for me, it gives that closure of the new year. Ultimately, last year shows our players what's possible at the end of the year, but it's a long road to get to that position, and there are no guarantees. It does give our team the confidence and belief in what's possible.
"There's a lot of hunger to do it again, because once you've tasted that feeling, you want to taste it again. There's no better feeling to have in an offseason than when you win MLS Cup."