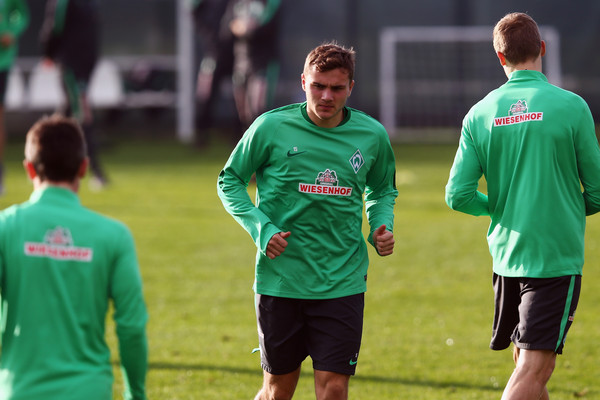 After impressing in a recent trial with German club Werder Bremen, U.S. Men's National Team forward Jordan Morris will extend his time with the team as it prepares to resume the 2015-16 Bundesliga campaign.
The 21-year old confirmed to Kreiszeitung that he will travel back to Germany on Saturday and continue training with the club.
"I will stay in Bremen for a few days. We'll see what happens after that," Morris said. "They are all very good lads. It's always fun to play against strong players. I am happy and excited."
Head coach Viktor Skripnik expressed his delight with the young American as well.
"On the first real day of training, the impressions are very positive,"Skripnik said observing Morris. "I am surprised in which great shape this young man from America is. And he's got a good understanding of football, looks for open spaces."
While any potential deal between Morris and Bremen would be speculative at this time, a move for the U.S. striker is seemingly in the cards. The Seattle Sounders, who hold the player's rights, are eagerly awaiting Morris' decision to become the highest Homegrown player in MLS history, although the Stanford product could still sign with the German club.
What do you think of this development? Is Werder Bremen the right fit for Morris?
Share your thoughts below.