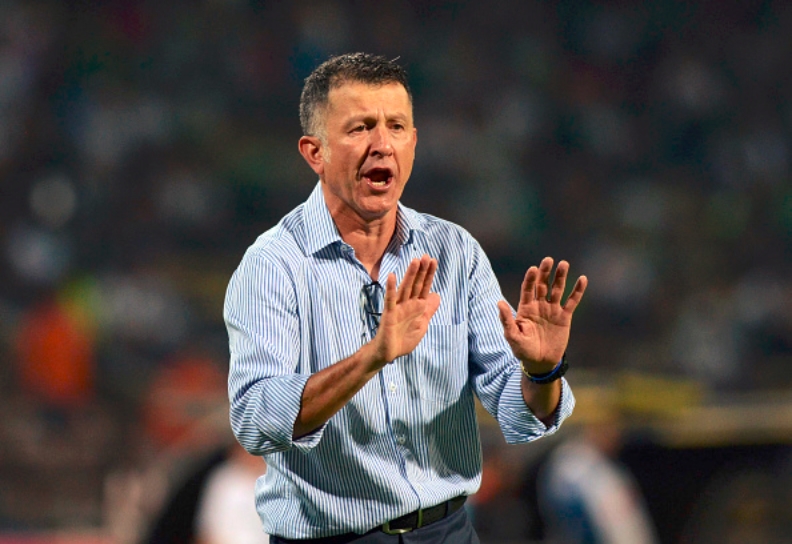 While Juan Carlos Osorio does believe that players from the Americas should aspire to play in Europe's top leagues, the Mexican national team coach clarified previous comments he made in a recent interview that appeared to knock MLS.
Osorio told Mexican newspaper Excelsior that he would rather see El Tri internationals playing in Europe than in MLS because the U.S. league is for players at the end of their playing careers. However, speaking to Goal USA, the 53-year-old says that his intentions were never to single out MLS, but instead to push players to reach their full potential.
"I did say that for any player the ultimate goal, especially at their peak, should be playing in Europe," Osorio said. "This goes for any league in the Americas, whether it's MLS, the Mexican league, Brazilian league, Argentinian league or any other."
Osorio, who served as head coach of both the New York Red Bulls and Chicago Fire, also wanted to make it clear that he wasn't suggesting a Mexican player playing for an MLS side wouldn't be given a fair shot to represent his country.
"I have never said that I won't call in players from MLS," Osorio said. "Any suggestion of that idea is false. I would never ignore a player because of the league they play in."
While Osorio did stress his respect for MLS and its continued growth, he also reiterated that players should aim to join the league towards the latter stages of their careers.
What do you think of Osorio's comments? Should all players strive to play in Europe?
Share your thoughts below.