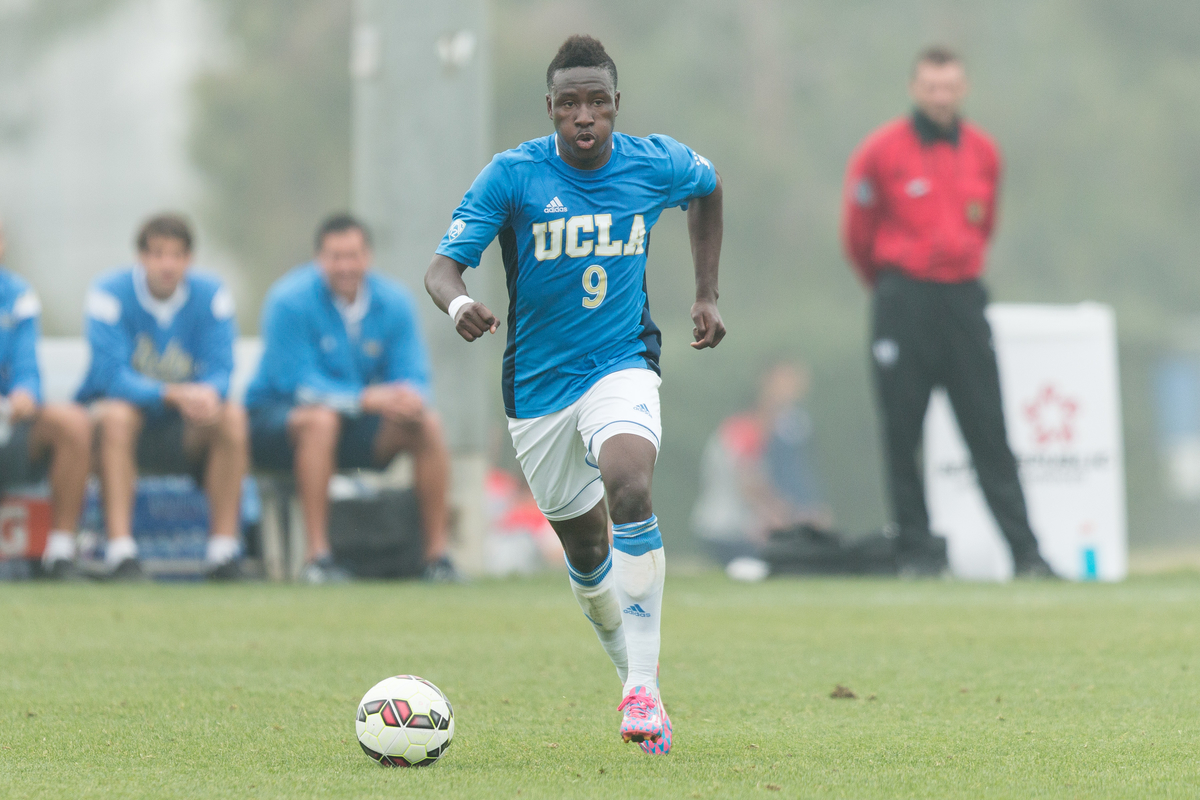 Abu Danladi has long been seen as one of the top prospects for the 2016 MLS Draft, but the UCLA star will reportedly not be taking part in Thursday's event.
Goal USA reported on Wednesday that MLS has failed to sign Danladi to a Generation adidas deal ahead of Thursday's MLS Draft. As a result, the UCLA forward will not be eligible for selection.
One of the most highly-rated prospects eligible for the Draft, Danladi had been in negotiations with MLS, but talks reportedly stalled in December as it appeared likely Danladi would look towards Europe. Talks reportedly resumed in January, but Danladi did not agree to the league's offer.
According to Goal, the Colorado Rapids would have selected Danladi with the second overall pick if the UCLA forward fell past the top selection.
Having opted not to sign a deal, Danladi remains eligible to return to UCLA for his junior season, while a European move could also be on the horizon for the forward.
With Danladi's absence, the Generation adidas class will feature seven players: Georgetown defender Josh Yaro, Wake Forest midfielder Jack Harrison, North Carolina midfielder Omar Holness, Akron midfielder Richie Laryea, Creighton forward Fabian Herbers, Syracuse midfielder Julian Buescher and Clemson goalkeeper Andrew Tarbell.
What do you think of Danladi's decision? Where do you expect him to end up in 2016?
Share your thoughts below.