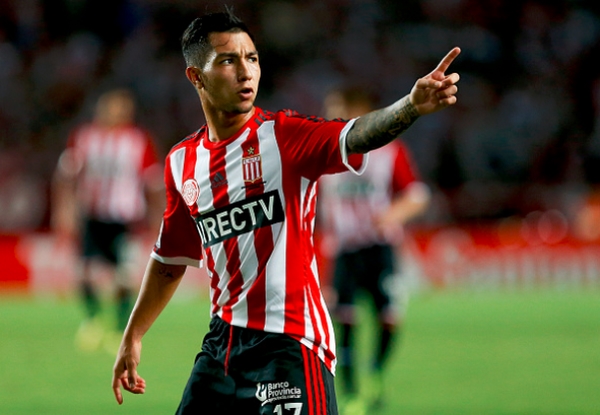 The first weekend of February was filled with preseason friendlies and scrimmages, but most of the buzz surrounded D.C. United, which released its new jersey and is reportedly close to signing a new Argentine.
D.C. United is reportedly nearing a deal to add 21-year-old, 5-foot-3 Luciano Acosta on loan from Argentine club Boca Juniors. The midfielder spent 2015 on loan with Estudiantes, scoring once in 27 appearances. (REPORT)
D.C. United also revealed its new primary jersey ahead of the 2016 season. (REPORT)
Toronto FC topped the LA Galaxy, 3-2, in a 90-minute scrimmage. Sebastian Giovinco scored twice for TFC, while Mo Babouli scored the game-winner. (REPORT)
Jack McInerney scored a double to lift the Portland Timbers over the Seattle Sounders, 2-1. Darwin Jones scored the only goal for the Sounders. (REPORT)
The Philadelphia Union fell to NASL club Jacksonville Armada, 1-0, as Charles Eloundou scored the game's only goal. (REPORT)
The Vancouver Whitecaps defeated the New England Revolution, 3-2. Masato Kudo, Deybi Flores and Kekuta Manneh scored the goals for the Canadian side, while Charlie Davies and Jordan McCrary netted for the Revolution. (REPORT)
The Houston Dynamo edged the San Jose Earthquakes, 1-0, in Tucson, Arizona. Erick Torres scored the game's only goal from the penalty spot. (REPORT)
The Chicago Fire defeated South Florida, 3-0, at Corbett Stadium. Arturo Alvarez, David Accam and Vincent Mitchell scored for the Fire. (REPORT)
Sporting Kansas City tied South Korean club Seongnam FC, 0-0, on Sunday. (REPORT)
Orlando City SC pounded Eastern Florida, 4-0, on Sunday. Hadji Barry scored twice, while Tyler Turner and Tony Rocha added to the rout. (REPORT)
—
What do you think of the friendly results? Like D.C. United's new jersey? Think Acosta would be a good addition to the Eastern Conference side?
Share your thoughts below.