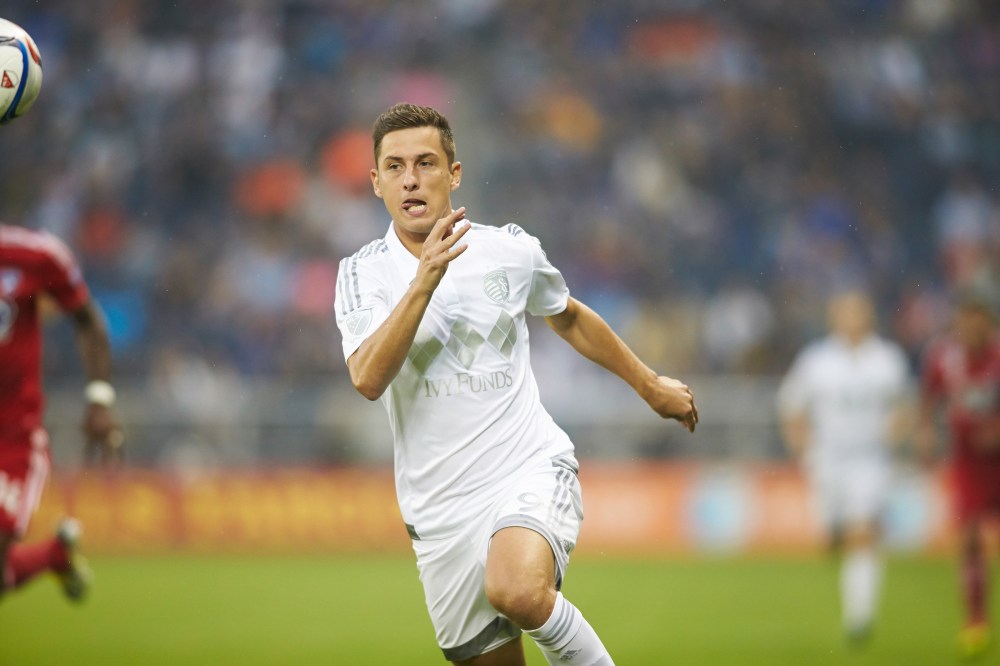 Krisztian Nemeth's transfer from Sporting Kansas City to Qatari club Al-Gharafa drew the confusion and ire of many, and the Hungarian international has spoken out as to why he chose to move there.
In a post on his official Facebook page, Nemeth expressed his disappointment with how Sporting KC handled his attempt at negotiating for a new contract, and signing with Al-Gharafa "was the only way to get out of it." He added, "I would have stayed for the one-third of my future salary, and that would still mean I wouldn't be among the best paid players in the team. There was no chance for it… I'm sorry." (REPORT)
Xavier Kouassi, a 26-year-old midfielder, will join the New England Revolution as a Designated Player upon the expiration of his current contract with Swiss side FC Sion on June 30. The 5-foot-8 midfielder has served as captain for his club the past two seasons, and has only appeared once at the international level for Côte d'Ivoire. (REPORT)
The Colorado Rapids acquired Albanian international Shkëlzen Gashi from from FC Basel. The 27-year-old attacker signs as a DP. (REPORT)
Dutch midfielder Nigel De Jong is reportedly set to sign a one-year deal with the LA Galaxy that would see him earn approximately $500,000. The alleged contract also has an option to be extend, which would see De Jong earn close to $2 million a season if he plays a certain number of matches for the Galaxy in 2016. (REPORT)
The Chicago Fire are nearing a deal to sign 30-year-old Arturo Alvarez. The El Salvador national team player can play as either a winger or forward, and (REPORT)
The Vancouver Whitecaps revealed their new secondary jerseys for the upcoming season. (REPORT)
—
Think Sporting KC should have done more to keep Nemeth? What do you think of the Revolution's new DP? What does this mean for Jones? Think De Jong's reported contract is fair?
Share your thoughts below.