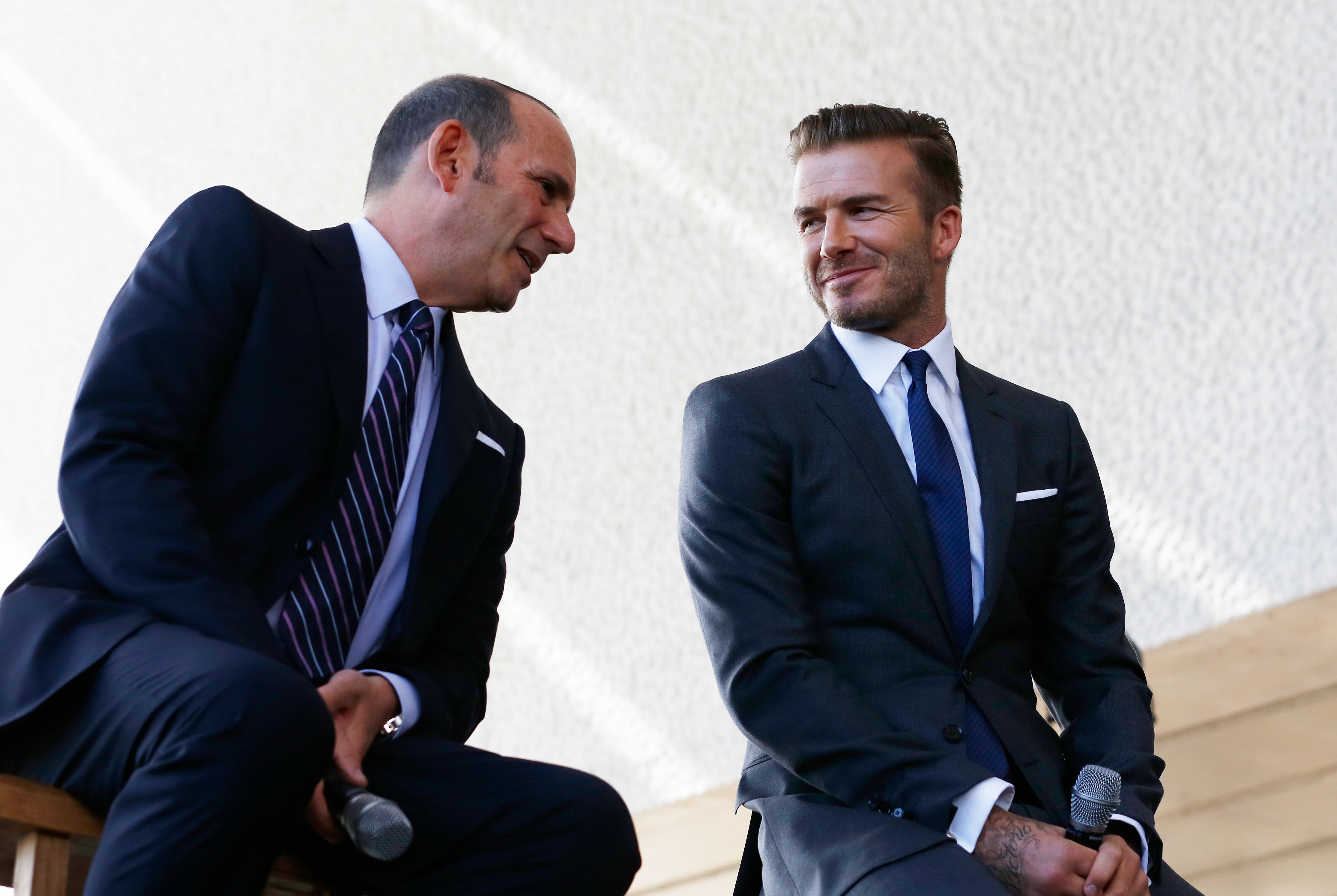 David Beckham is reportedly on the hunt for a bit more financial muscle to join his MLS Miami project.
According to the Miami Herald, Beckham has spent the past six months shopping an ownership stake to potential buyers all over the world. Beckham is in search of help in easing the $300 million price tag that a new stadium in the city will command.
The Miami Herald says there has been "vast interest" from investors such as Chelsea's Roman Abramovic, a Chinese group, several Americans, and several Middle Eastern groups, including Paris Saint-Germain owners Qatar Sports Investments.
The former LA Galaxy star is reportedly being very particular with his choice of partners, as he is specifically looking for someone with a background in sports, mainly soccer, that could help with the acquisition of elite talent. In addition, Beckham hopes to construct a state-of-the-art training facility.
Beckham and his MLS Miami team hope to close a stadium deal by the end of February, as Tim Leiweke is set to meet with city and county officials on Wednesday to iron out details ahead of an official land purchase.
What do you think of the latest Beckham news? Who would make a good partner for the Miami MLS club?
Share your thoughts below.