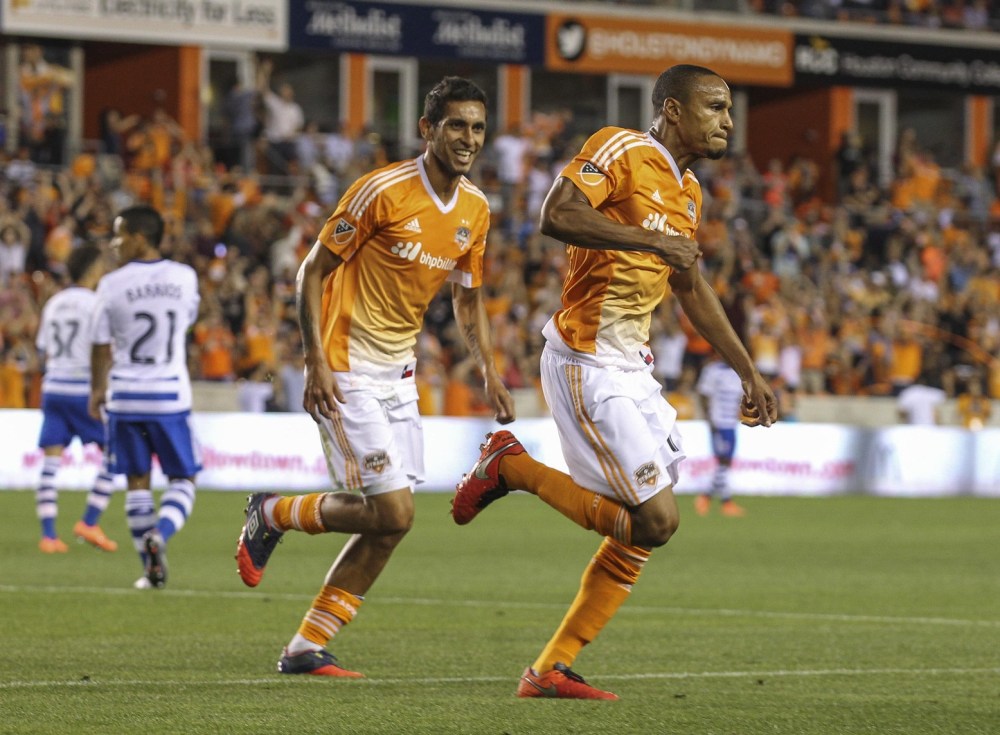 The Houston Dynamo have not performed at their best during the Texas Derby in recent seasons, but Saturday's rout of FC Dallas will be one remembered for years to come.
Led by goals from Andrew Wenger, Ricardo Clark, Will Bruin and David Horst, the Dynamo dismantled FC Dallas, 5-0, to earn their first win of the season. The dominant offensive performance and shutout earns the club recognition as SBI MLS Team of the Week.
A flurry of four goals within the first 27 minutes of the game ensured a Dynamo win. Wenger led the charge, scoring one goal and providing two others, to give the home side the 4-0 lead at halftime. Bruin scored the fifth and final goal of the game late on, capping a wonderful offensive performance.
While the offense was firing on all cylinders, the defense performed equally well against a speedy FCD team. The road side controlled a majority of the possession for the 90 minutes played, and forced more shots on frame than the Dynamo. Yet, goalkeeper Joe Willis and the back line were up to the task, and frustrated their rival en route to a shutout.
The Dynamo beat out the San Jose Earthquakes, Philadelphia Union and Montreal Impact for this week's honors.
What do you think of the Dynamo's performance? Which team impressed you the most in Week 2?
Share your thoughts below.