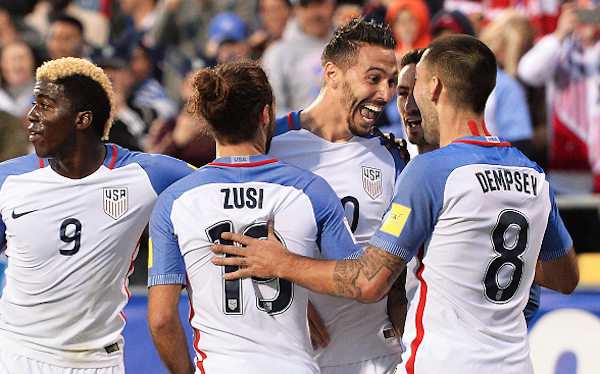 After an all-around disappointing performance against Guatemala, the U.S. Men's National Team bounced back in a big way against the same foe on Tuesday as a centerbcak led the way both in the attack and in defense.
Geoff Cameron slotted into a centerback role after featuring at right back on Friday vs. Guatemala. The 30-year-old Stoke City defender stabilized the American backline, while also adding the game's second goal in the 35th minute off of a header. Thanks to his solid efforts on both ends of the pitch, Cameron earned SBI Man of the Match honors.
Despite Guatemala's willingness to attack in their first meeting with the U.S., Los Chapines were unable to establish any rhythm up front. Cameron's presence in the center kept Guatemala's movement to a minimum, and because of that they managed just two shots on Brad Guzan's net all match. On the attack, Cameron's long ball helped set up the USMNT's first goal, while his thunderous header provided valuable insurance before the game got out of hand.
Cameron beat out Clint Dempsey and Michael Bradley for Man of the Match honors.
What did you think of Cameron's performance? Who was your Man of the Match?
Share your thoughts below.