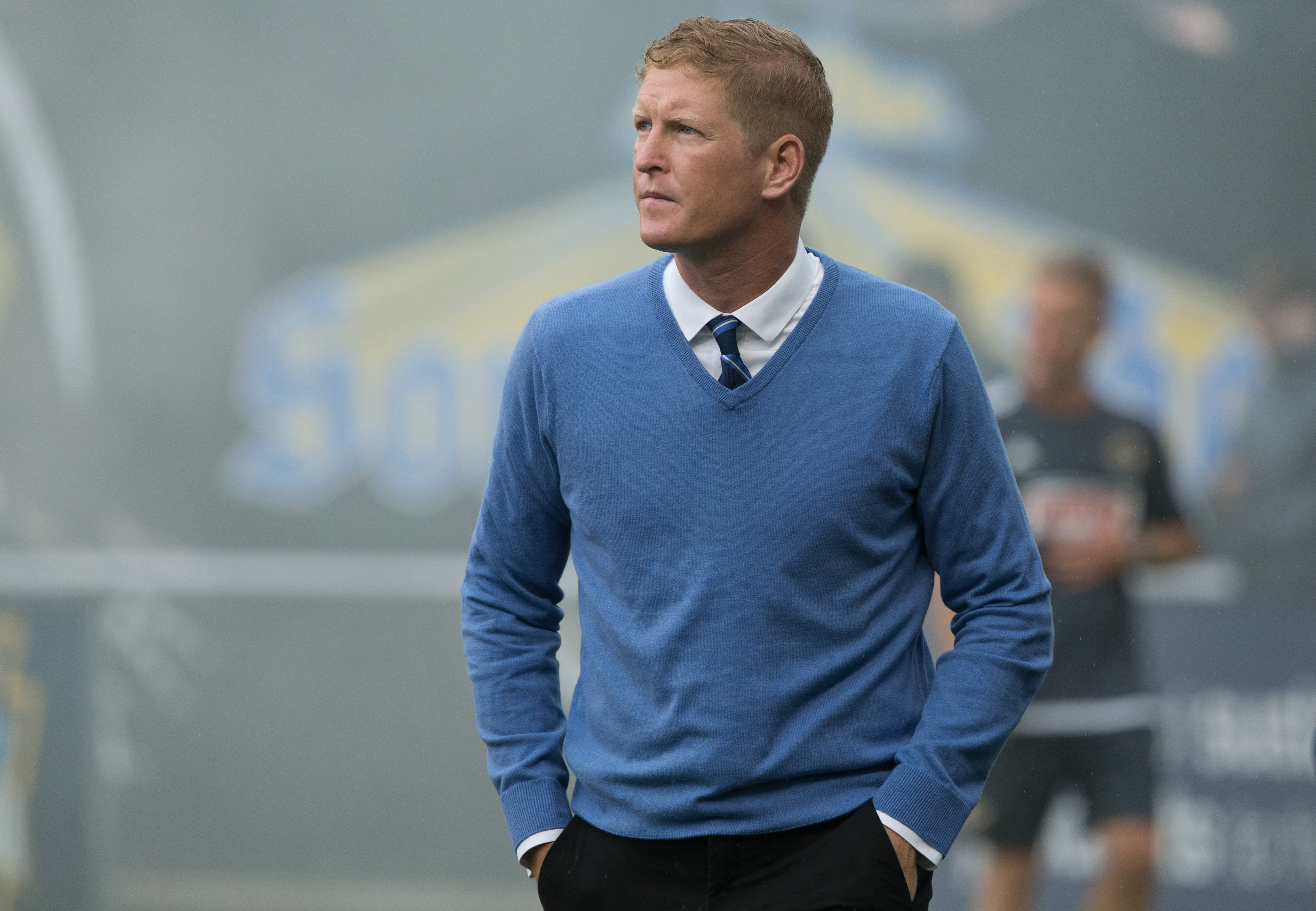 Philadelphia's first national television showcase of the season comes at an opportune time for the third-place side in the Eastern Conference.
Not only are the Union eager to show off their improved depth to the rest of the league, they will be trying to secure three points against the current top dog in the East, Orlando City.
"All the players know now when the league is watching," Union manager Jim Curtin said on Wednesday. "The NFL has Monday night and we have a Friday night game where all eyes are on it.
"Naturally as a player you get a little more excited," Curtin said. "It makes it a little bit more special. Obviously you want to win every time you go out on the field, but knowing that the rest of the league will be watching and preparing for their game the next day, it's a good opportunity to make a statement early on in the season."
Defending home turf has been one of Curtin's main goals since he took over as head coach during the 2014 campaign. The Union opened their home slate with a win over New England in Week 3, but now the team has to build on that result.
"To win your home games is what determines the good teams from the bad teams," Curtin said. "You have to win at home. We look across any sport, whether it's the Spurs or Golden State, the things they do on their home floor. They don't lose."
"We had a good start with New England, but again that's one game that we need to build on and put back-to-back-to-back results together before there's belief from our fans, the league and that's something that happens over time."
Earning a second home win won't be easy with the high-flying Orlando City attack coming into town. Curtin had plenty of praise for how Adrian Heath has built his squad, which stands as one of the two unbeaten teams in MLS.
"They have good players first and foremost," Curtin said. "I think Adrian did a good job in an expansion year. It's always difficult in the first year for a club to deal with the little nuances of our league. It's a unique league. They did a great job of keeping their core together. Often times, expansion teams have a lot of drastic changes and a whole new roster if it doesn't go well.
"They have some really good young players, good attacking pieces, good defenders," Curtin said. "They're well-coached and they're organized and you sprinkle in Kaka and it's a good recipe. They've done a good job. It's a staff i respect a great deal. It's a good team and we'll have our hands full."
Philadelphia's hands will be full defensively with the threat of Cyle Larin joining Kaka if Larin recovers from a hamstring tweak in time for Friday. Larin left Sunday's contest against Portland with the injury in the first half.
"You go through all the boxes of a good striker and he checks every one. He's big. He's fast. He's athletic," Curtin said. "He holds the ball well. He can pass. He did have a bit of a hamstring tweak in the first half of the match so obviously they'll have a decision to make with a quick turnaround. We'll have to prepare for him if he is in the lineup."
Orlando City is expected to be missing central defender Tommy Redding, who suffered a concussion against the Portland Timbers, and Brek Shea, who was handed a one-match suspension on Wednesday for a reckless challenge against the Timbers.
The Union will have lineup issues of its own to take care of with Warren Creavalle out due to a red card suspension. Vincent Nogueira is the likely replacement.
"Vincent's a guy who is in good form in training and has looked sharp," Curtin said. "We'll have to weigh our options with Tranquillo (Barnetta) also coming back. We'd like to keep a similar formation to what we've had so it won't be anything too drastic. I have a good idea, but don't want to reveal too much."