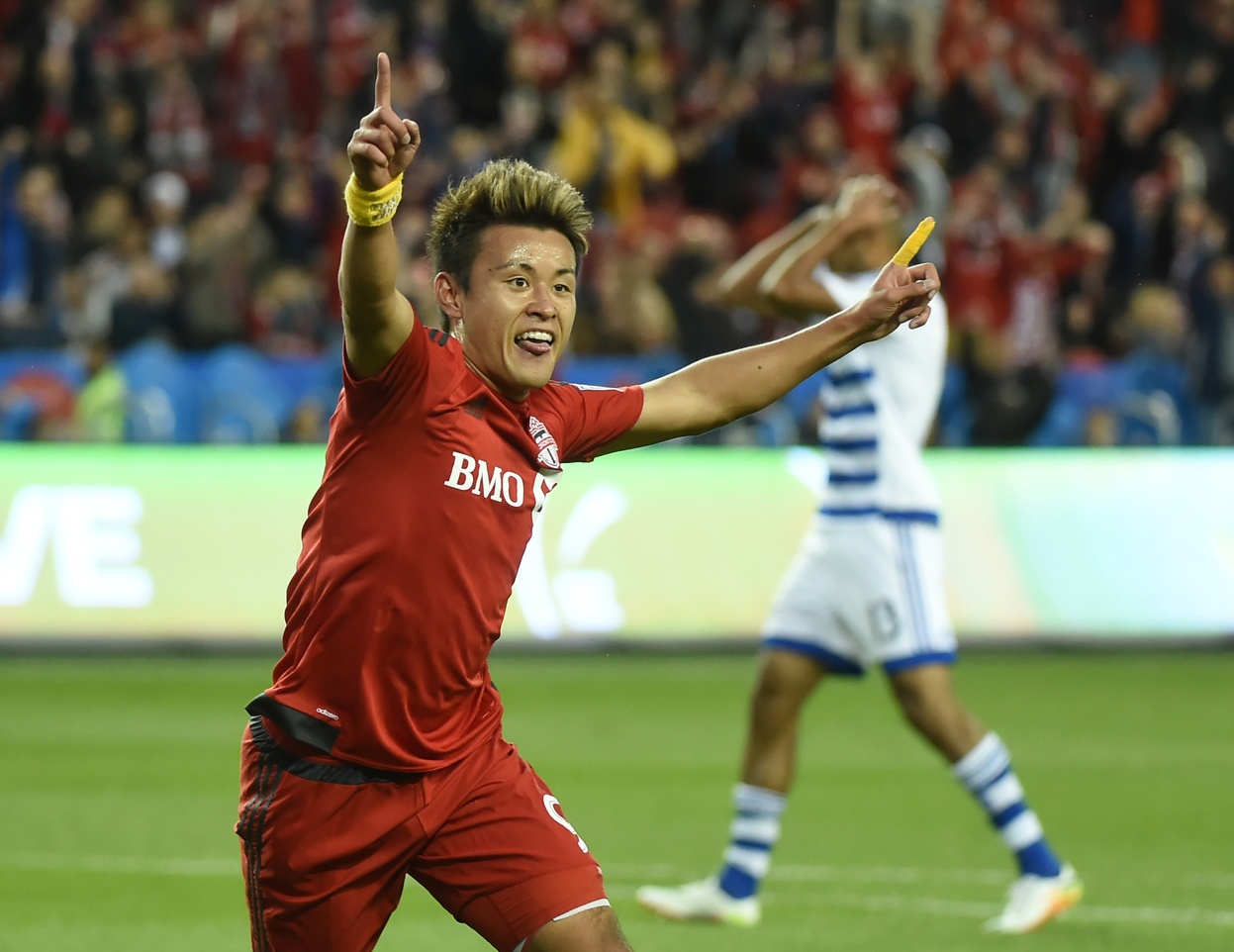 Playing his first game at the new-look BMO Field, Toronto FC rookie Tsubasa Endoh led his team to victory on Saturday night.
The rookie forward netted the game's lone goal, leading Toronto FC to a 1-0 win over FC Dallas on Saturday night. The goal proved to be just enough to lead TFC to victory while claiming honors as SBI MLS Rookie of the Week.
Endoh, who lined up at the tip of a four-man midfield, finished the match with four shots and routinely tested FC Dallas goalkeeper Jesse Gonzalez in the game's early moments. The breakthrough came in the 28th minute, as Endoh latched onto the end of a Sebastian Giovinco pass before firing the game's lone finish.
The goal was enough to propel Endoh to SBI MLS Rookie of the Week honors ahead of Seattle Sounders forward Jordan Morris, who also scored a goal in a win.
What did you think of Endoh's performance? Which rookie stood out to you this weekend?
Share your thoughts below.