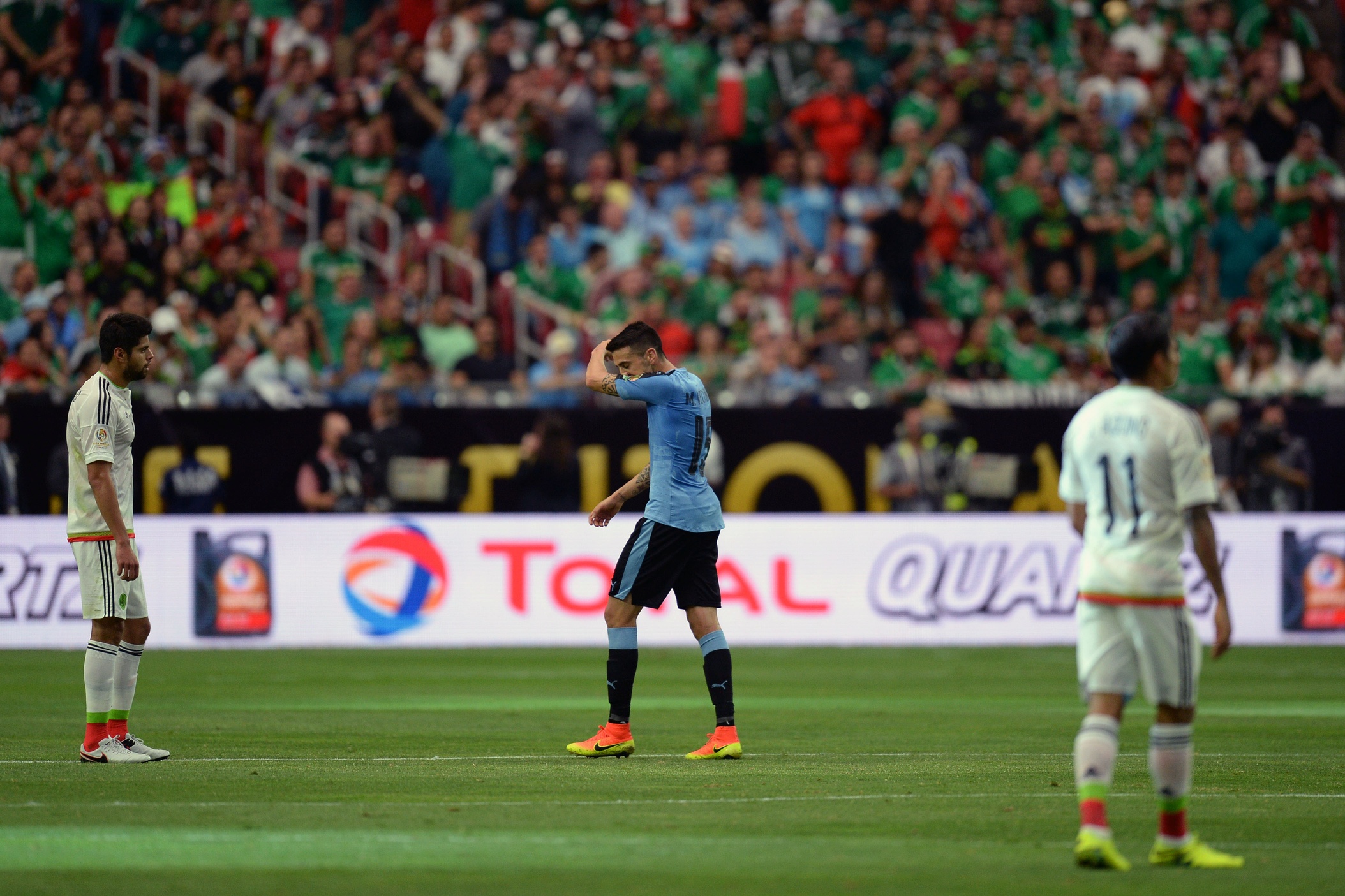 Uruguayan players stood dumbfounded as Chile's national anthem was played ahead of Sunday's clash with Mexico, prompting an apology for Copa America Centenario organizers.
As the two sides prepared to begin Sunday's match, both Mexico and Uruguay stood side by side for their respective national anthems. Mexico's portion went without a hitch, but Uruguay was stunned as Chile's national anthem played over the loud speakers.
The wrong anthem plays for Uruguay. #Awkward #CopaAmerica #MEXvURU pic.twitter.com/UjDXe6R4Ha

— Caitlin Murray (@caitlinmurr) June 6, 2016
"This evening during the pre-match ceremony, due to human error, we inadvertently played the incorrect National Anthem," organizers said in a statement. "We sincerely apologize to the Uruguayan Federation, the Uruguay National Team, the people of Uruguay and to the fans for this mistake. We will work with all parties involved to ensure such an error does not occur again."
Mexico won the Group C game, 3-1.