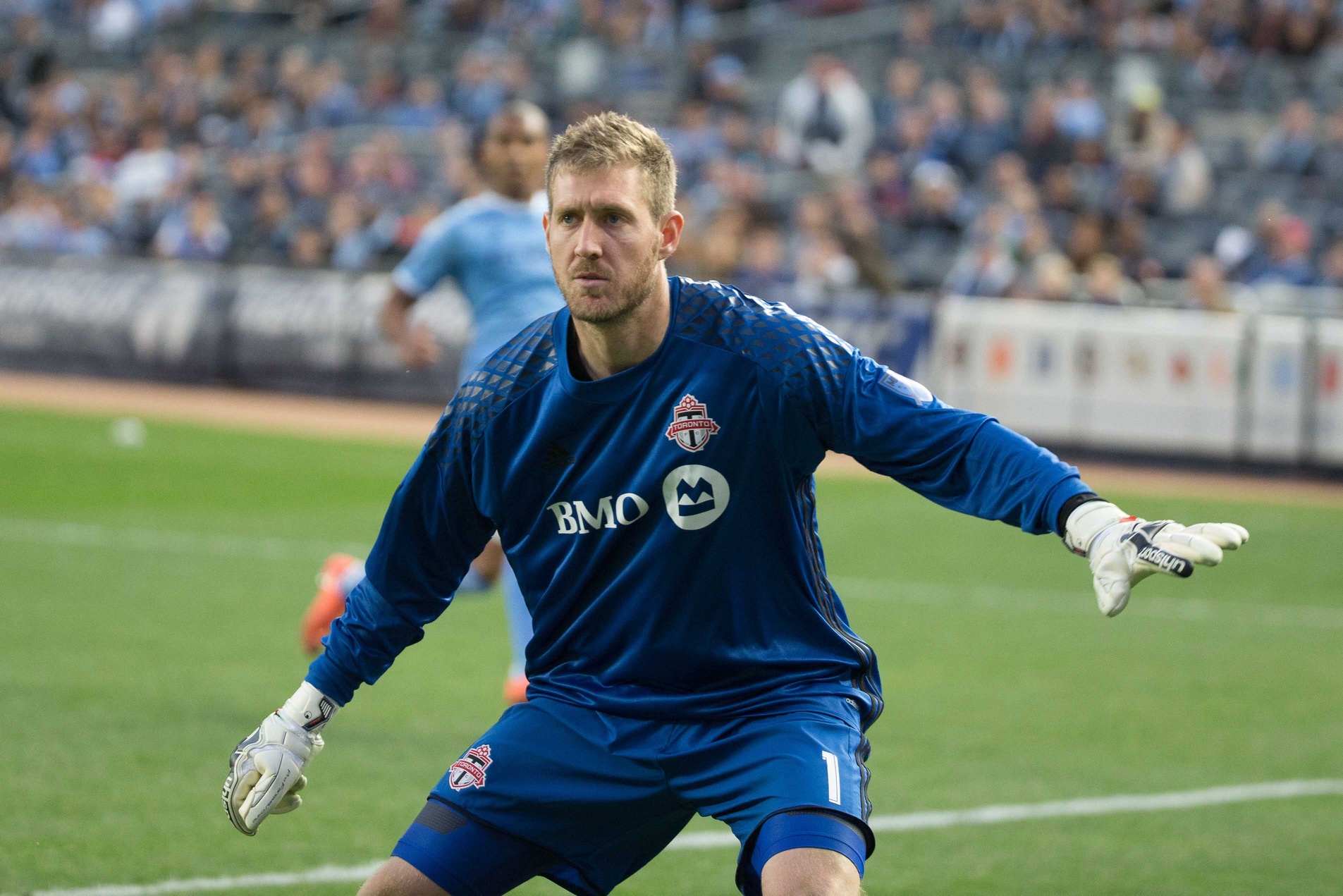 An injury will see Toronto FC without the club's starting goalkeeper for an extended period of time, while rumors continue to fly ahead of the MLS summer transfer window.
Toronto FC will be without goalkeeper Clint Irwin for six weeks due to a quadriceps strain. Irwin suffered the injury 70th minute of Saturday's match against Orlando City. (REPORT)
Chicago Fire forward Gilberto is reportedly set to take a pay cut to sign with Brazilian club Santa Cruz. (REPORT)
The Seattle Sounders are reportedly out of the running for Uruguayan international Nicholas Lodeiro, as the team has reportedly turned its attention to Sebastián Blanco of San Lorenzo. (REPORT)
Reports out of Turkey link both the New York Red Bulls and Real Salt Lake with a move for Oscar Cardozo. The  33-year-old Paraguayan striker currently features for Trabzonspor, who are in search of a  €5 million fee for the forward. (REPORT)
Philadelphia Union forward C.J. Sapong is unlikely to feature in the club's U.S. Open Cup clash with the New York Red Bulls on Wednesday. (REPORT)
What do you expect of TFC in the wake of Irwin's injury? How will the Fire fare going forward? What type of player do you expect the Sounders to bring in this summer?
Share your thoughts below.