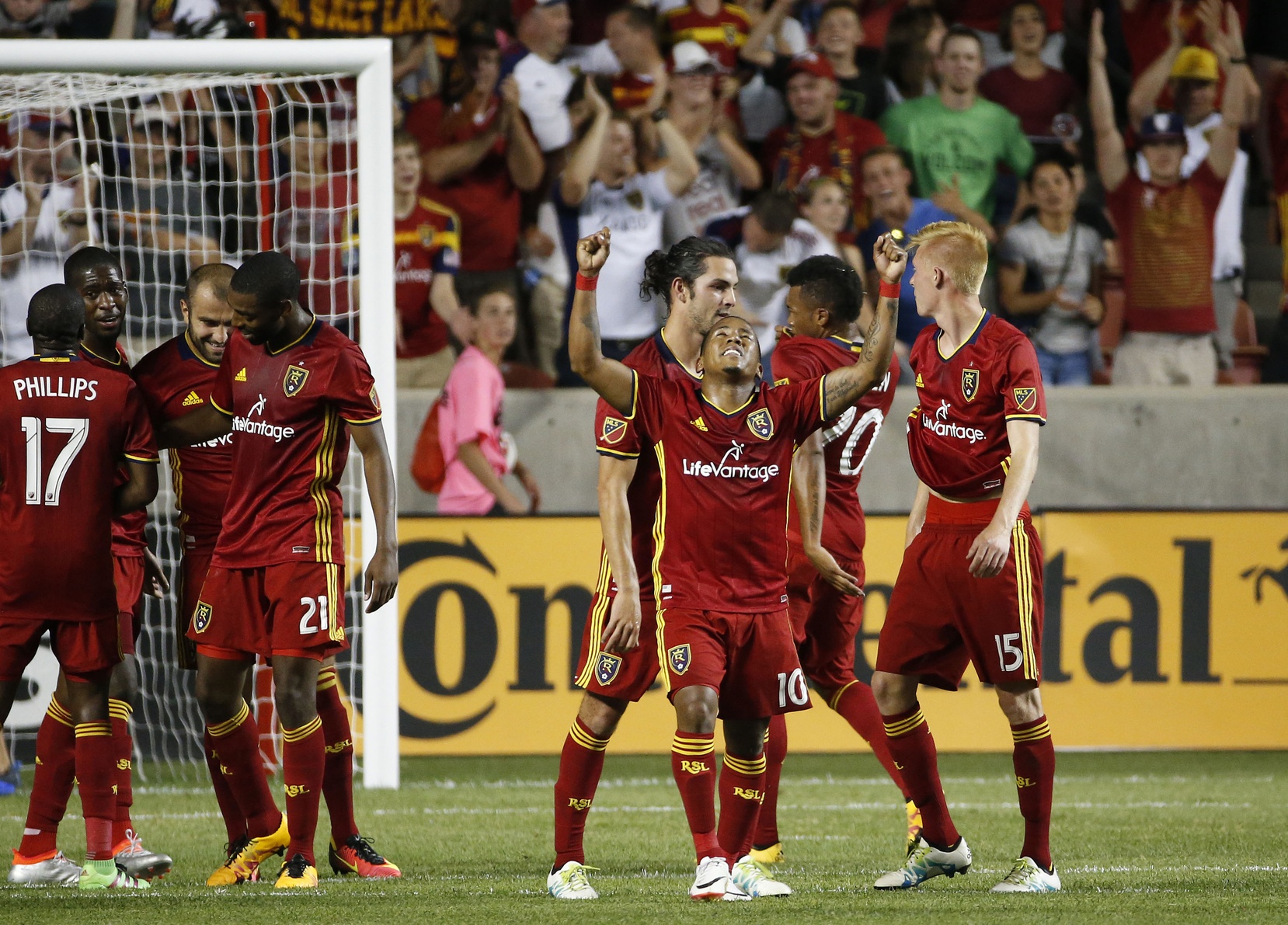 A bizarre deflection made for the winning goal Wednesday night for Jordan Allen and Real Salt Lake.
RSL claimed a late 2-1 win against the New York Red Bulls in the 89th minute off a corner kick, when Allen sent the ball toward goal and his shot deflected off of Chris Duvall and in the net.
An even match at Rio Tinto Stadium was very much a tale of two halves. The Red Bulls scored the opener in the first half with a header goal off a corner kick from Gideon Baah in the seventh minute. In the second half, however, RSL took control of the game.
Yura Movsisyan continued his good form with the equalizer in the second half. That goal capped a period of strong attacking play from RSL and was Movsisyan's fourth goal in his last six matches.
A questionable late red card made this match even more strange. Aurelien Collin appeared to make a rather routine tackle to stop an RSL attack near the corner flag, but was shown a straight red card. Collin received a yellow earlier in the match but was given the straight red in second half stoppage time.
MAN OF THE MATCH
Having hit a stride as of late, Yura Movsisyan scored from another great finish for the equalizing goal in this match. Movsisyan has scored in four of his last six appearances.
MOMENT OF THE MATCH
Aurelien Collin's red card was notable for how odd it was, but it was after the winning goal. The key moment in this match has to be Chris Duvall's own goal in the 89th minute. Duvall had no time to react to Jordan Allen's shot off the corner kick.
MATCH TO FORGET
Real Salt Lake ended up notching the win, but Juan Manuel Martinez particularly struggled with the ball at his feet. Given several chances to make RSL's second half possession count, Martinez was unable to find the final pass or shot.