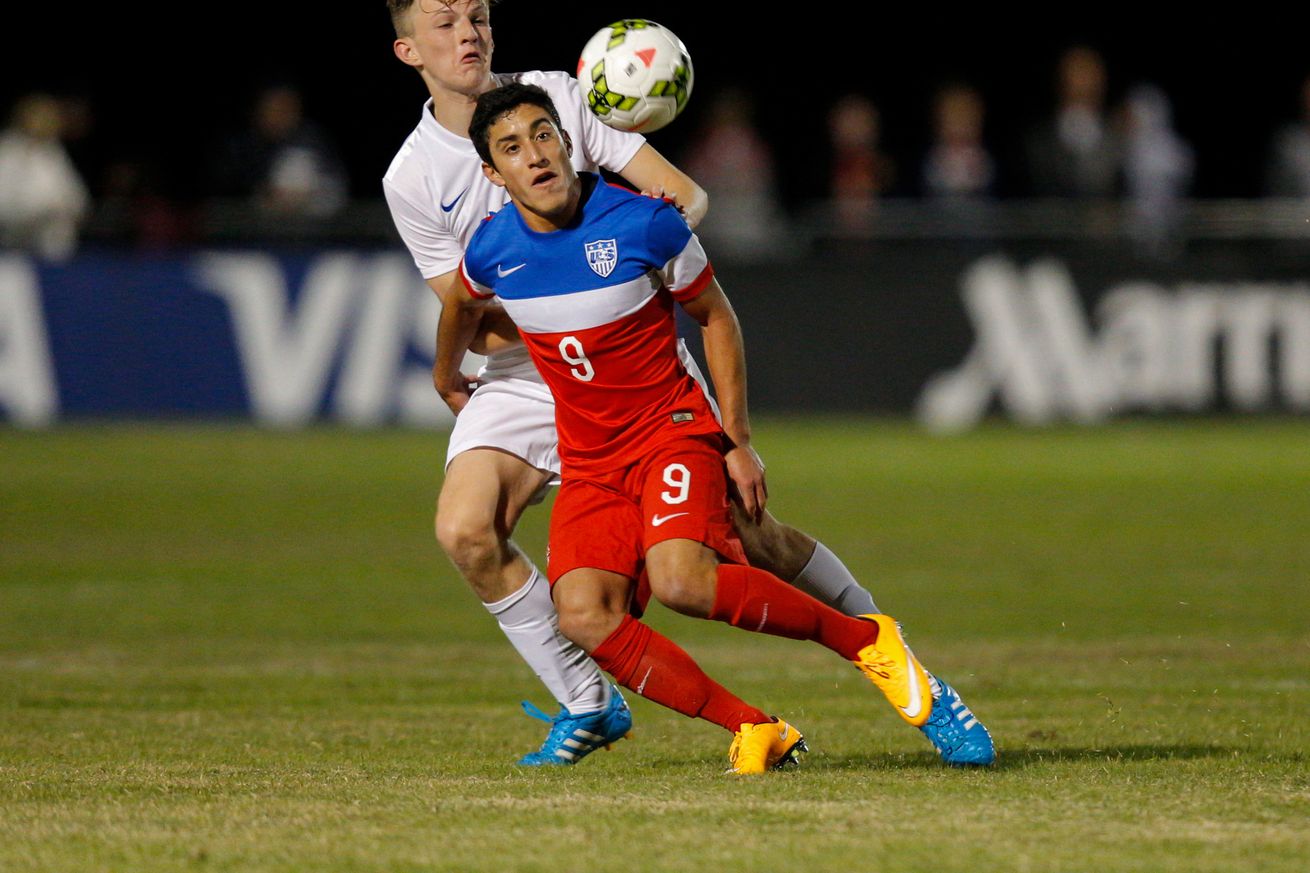 After recently joining Liga MX side Chivas Guadalajara, midfielder Alex Zendejas' time with the U.S. could be over at the international level.
Chivas head coach Matias Almeyda has stated that the 18-year-old will not play for the U.S. Men's National Team while he is at the Mexican side. Zendejas is eligible to play for both Mexico and the United States, although the former FC Dallas product has previously represented the U.S. at the under-17 and under-20 levels.
"I believe he's already resigned," Almeyda said. "If he came here he had to resign."
"The chance came to bring him [to Chivas] knowing that he'd have to resign from [the U.S. national team], in which he'd already played," added Almeyda. "But it is sorted so that he can some day play for the Mexican national team, if God wills."
Chivas has long held a policy of only accepting Mexican players, and since Zendejas was born in Ciudad Juarez, the midfielder has been openly welcomed by Almeyda and the rest of the club.