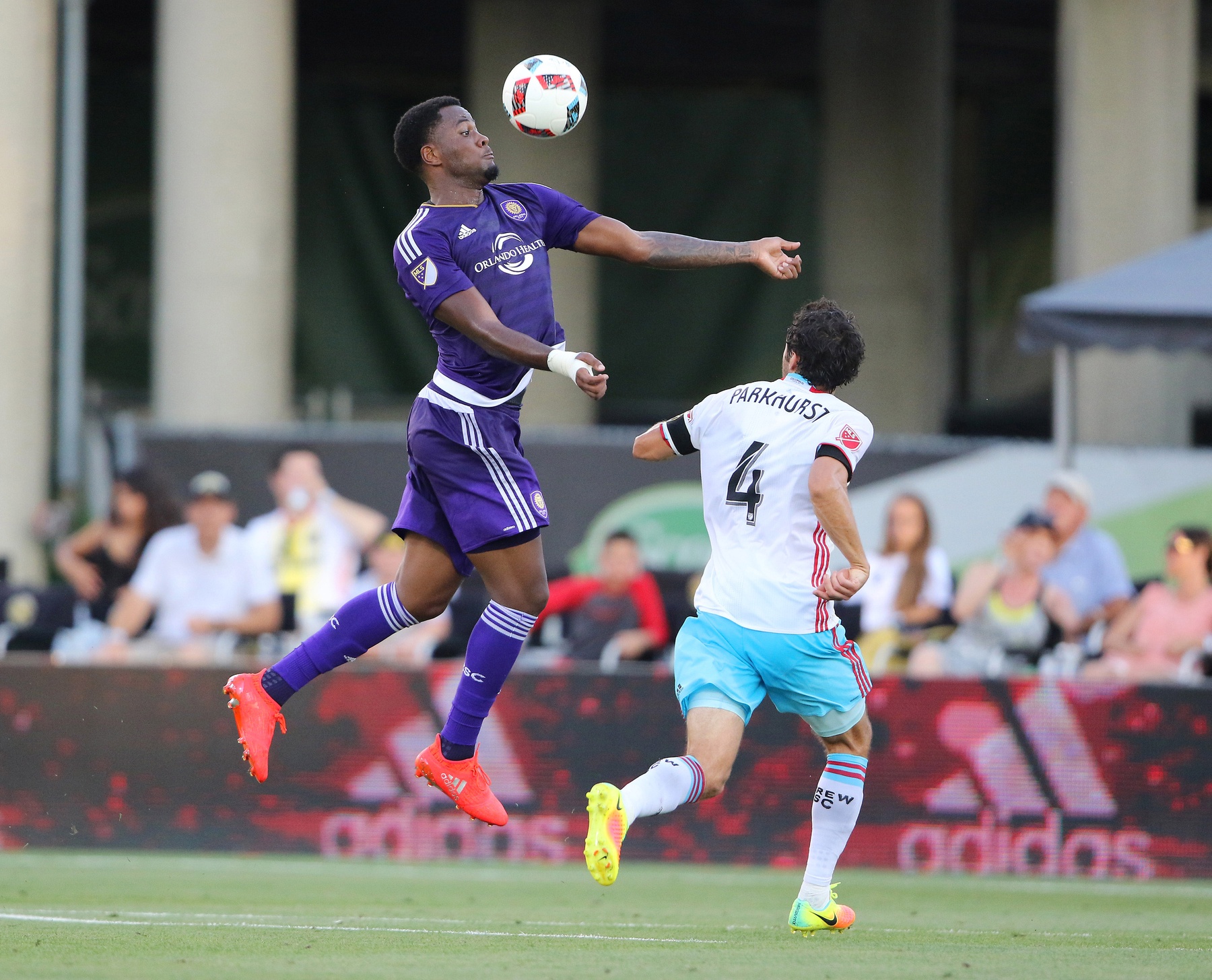 Two struggling sides entered Saturday night's meeting needing three points to get back into the Eastern Conference playoff race, but neither managed to break the deadlock come the final whistle.
Columbus Crew SC and Orlando City SC played to a 2-2 draw at MAPFRE Stadium after a strong second half from the visitors.
Despite a slow start to the match, Orlando City battled back in the second half and leveled the game up in the 70th minute through Cyle Larin. The second-year striker netted his 10th goal of the season after a Kevin Molino, ensuring the Lions come away with a point.
Tony Tchani began the evening's scoring in the 20th minute, after his decision to take on the Orlando City backline paid dividends for the Crew. The 27-year-old played a quick give-and-go with Justin Meram outside the box before breaking into the Lions penalty area and comfortably slotting past goalkeeper Joe Bendik.
With the Crew dominant in the attack throughout the opening half, the home side was rewarded with a second goal on the stroke of halftime after Ola Kamara was taken down in the penalty area. The first-year MLS striker netted the ensuing penalty kick for his 10th goal of the season.
Orlando City began to make its mark on the match after the hour mark, when Kaka nearly pulled a goal back following his header off the crossbar. The Brazilian was involved again just moments later when Molino knocked home a goal off of Kaka's corner kick in the 65th minute.
The Crew will be back in action against Toronto FC on July 31, while Orlando City will meet the New England Revolution the same night.
MAN OF THE MATCH
After a slow start from Orlando City, Kevin Molino's goal and an assist helped get the Lions back into the match.
MOMENT OF THE MATCH
Orlando City leveled the match in the 70th minute when Cyle Larin picked up his 10th finish of the season.
MATCH TO FORGET
Steve Clark wasn't tested much on the night but two close-range in the second half gave Orlando City a share of the points.