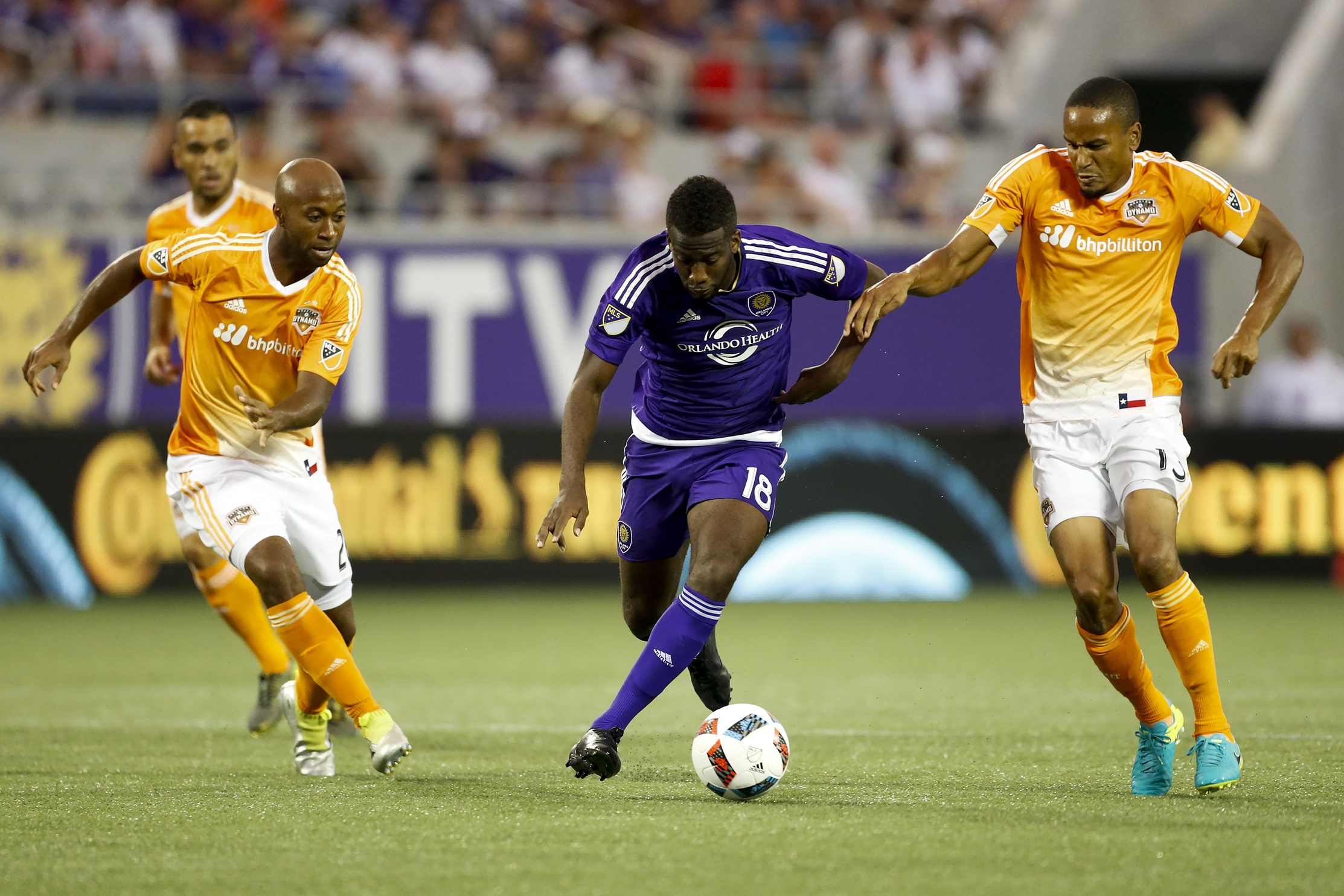 With both teams coming into Friday night's clash needing a positive result to get back into the playoff picture, Orlando City SC and the Houston Dynamo shared the points as they played to a 0-0 draw at Camping World Stadium.
Both sides struggled to find their groove in the attack during the opening 45 minutes, with Alex boasting the biggest chance for either side in the 21st minute. After picking the ball up at midfield, the Dynamo attacker moved forward with pace before unleashing a strong shot that tested goalkeeper Joe Bendik, but he was up for the task.
Despite an overwhelming amount of possession before halftime, the home side didn't manage any shots on target to challenge the Dynamo.
Will Bruin nearly had an opportunity to break the deadlock with two minutes remaining in the first half, but his brilliant run through the heart of the Orlando City defense ended with a shot that narrowly missed the near post.
Orlando City, and specifically star striker Cyle Larin, was stifled on the night, however, the big attacker nearly had a chance to give the Lions a lead in the dying minutes. After a poor back pass from a Dynamo defender, Larin almost got past goalkeeper Tyler Deric, but the 27-year-old did well to make the lunging stop.
Orlando City will be back in action on Wednesday against the New York Red Bulls, while the Dynamo will travel to LA Galaxy two days later.
MAN OF THE MATCH
Joe Bendik was the more active of the two keepers on the night, making three saves. The netminder was surely thankful for the post in the 89th minute, which kept Gilles Barnes off the scoreboard.
MOMENT OF THE MATCH
Orlando didn't have many chances in the match but Cyle Larin nearly found himself in on goal with under five minutes remaining in regulation when a soft back pass to Tyler Deric needed to be dealt with.
MATCH TO FORGET
While neither attack really posed a threat, Cyle Larin's evening was the most disappointing as the second-year striker failed to register a shot on target in 90 minutes of action.