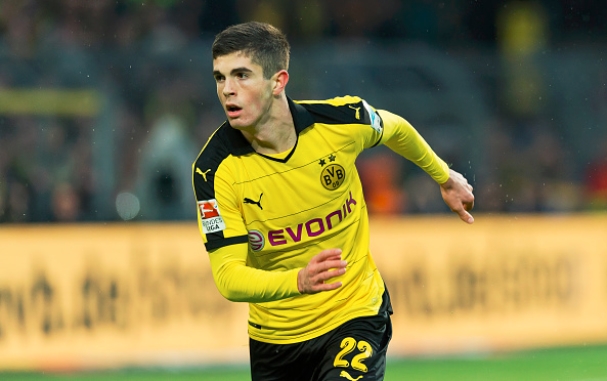 Christian Pulisic missed out on Borussia Dortmund's German Super Cup loss to Bayern Munich, but the U.S. Men's National Team winger is set to return to the club's matchday squad on Monday afternoon.
Dortmund head coach Thomas Tuchel said that Pulisic will be named to his side's gameday squad for Monday's DFB-Pokal clash with fourth-tier side Eintracht Trier. Pulisic will serve as a replacement for the injured Mario Gotze, who will miss out due to a muscle issue.
"We will rest Mario Gotze as a precautionary measure," Tuchel said, "and we've decided Christian Pulisic will be named in the squad in his stead."
Pulisic was reported to be unhappy following his exclusion from the Super Cup loss, a 2-0 defeat to Bayern. However, in the days after the report, Pulisic's father revealed that the 17-year-old is not interested in leaving the club any time soon.
What do you think of the news? What do you expect from Pulisic on Monday?
Share your thoughts below.