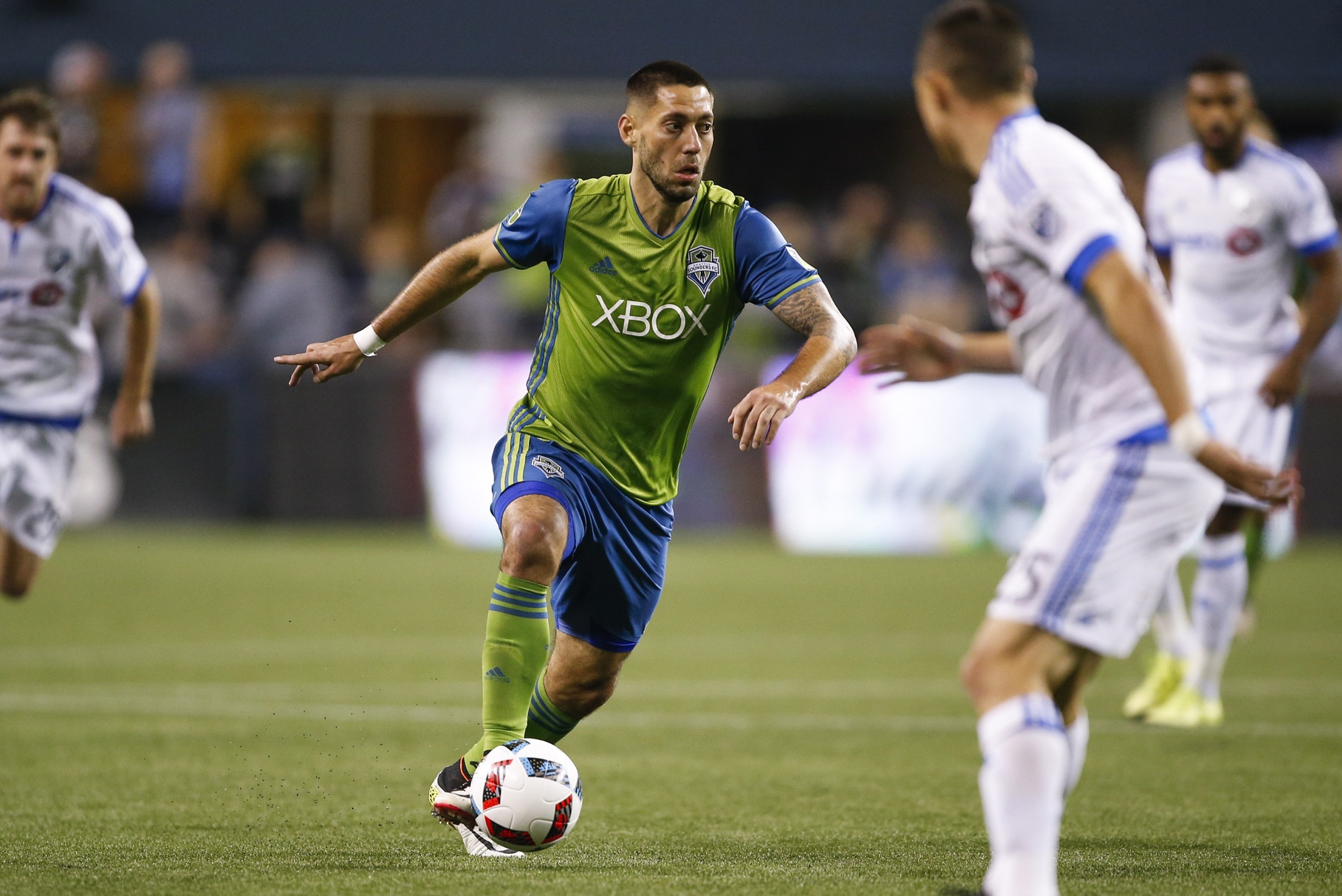 Clint Dempsey is set to miss this weekend's match due to a major medical issue.
The Seattle Sounders announced on Friday that Dempsey is undergoing medical evaluations for an irregular heartbeat. The U.S. Men's National Team forward will miss this weekend's match against the Portland Timbers as the situation is addressed.
According to the Sounders, there is no timetable set for the forward's return.
Dempsey has scored eight goals this season for the Sounders, five of which have come throughout the team's current five-game unbeaten run. The forward scored twice against the Timbers last week, leading the way in a 3-1 win.
What do you think of the news?
Share your thoughts below.