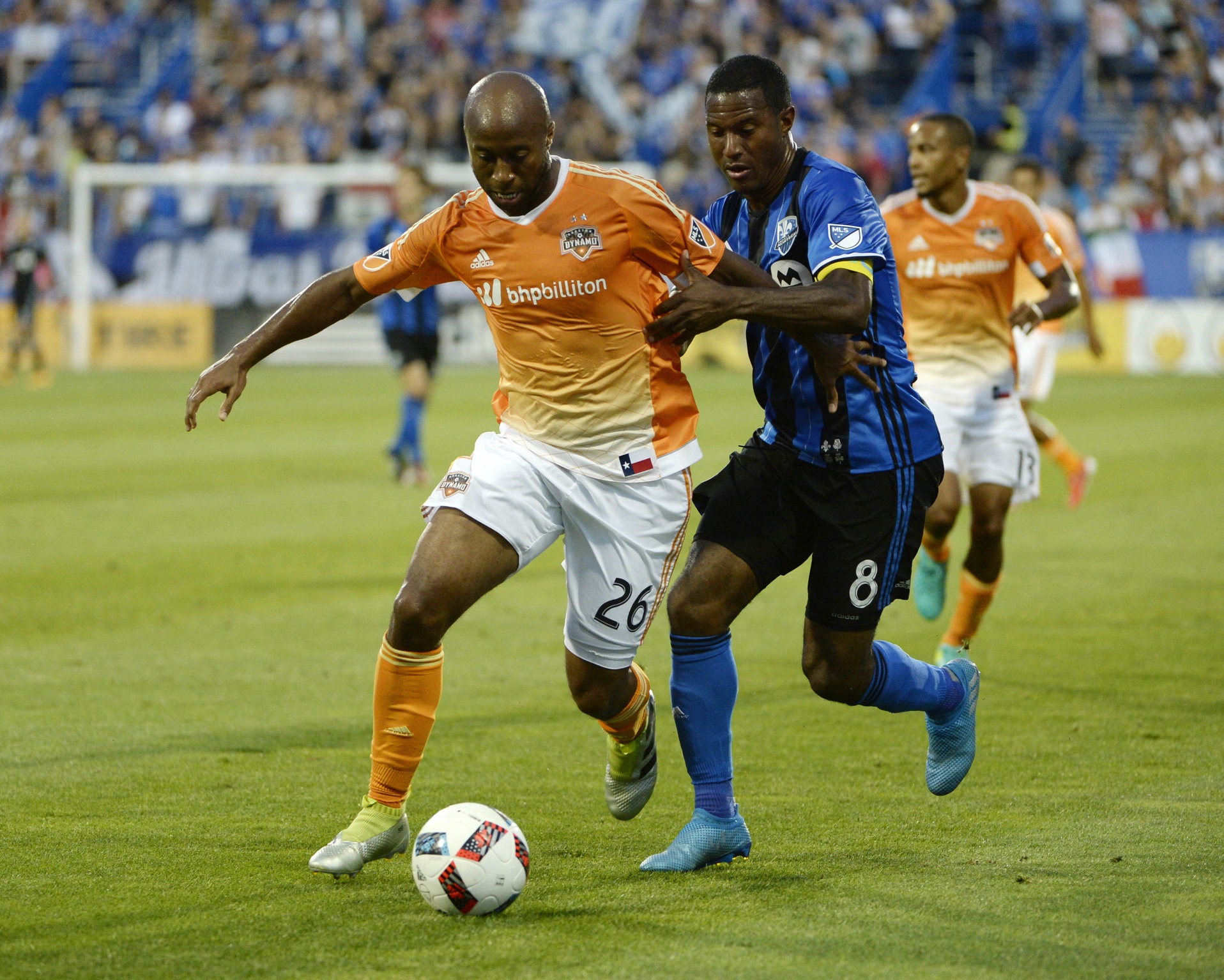 The Montreal Impact's new striker made quite an impression in his first MLS start.
In just his fourth game, Matteo Mancosu scored his second goal, leading the Impact to a 1-0 win over the Houston Dynamo on Saturday night. The goal comes following three appearances off the bench for the Italian forward, who previously scored in the Impact's 5-1 thumping of the Philadelphia Union on July 23.
The win is the Impact's second in three games, while the Dynamo remain winless since July 2.
Mancosu's finish came in the 76th minute, sealing another win for the Impact with a late finish. Following a giveaway, Marco Donadel played a looping ball over the top into the path of Mancosu. The forward shouldered the ball down an  juggled into the box before firing a right-footed shot past Joe Willis for the decisive finish.
The finish capped an impressive performance from the Impact, who outshot the Dynamo, 20-10, at BBVAA Compass Stadium.
With the win, the Impact earn their 33rd point of the season from their 22nd game, while the Dynamo remain buried out West on 20 points.
The Impact return next Saturday for a clash of contenders against the New York Red Bulls, while the Dynamo look to generate some sort of momentum against a surging Toronto FC team that same day.
MAN OF THE MATCH
While he may have been a bit overshadowed by Mancosu's finish, Evan Bush's five saves were vital in Saturday's Impact win.
MOMENT OF THE MATCH
Matteo Mancosu's finish was completely decisive, as the Italian's display of technique led the Impact to a solid road win.
MATCH TO FORGET
Eric Alexander faced his old team on Saturday, and it was his misplaced pass that sprung the Impact on the game-winning sequence.