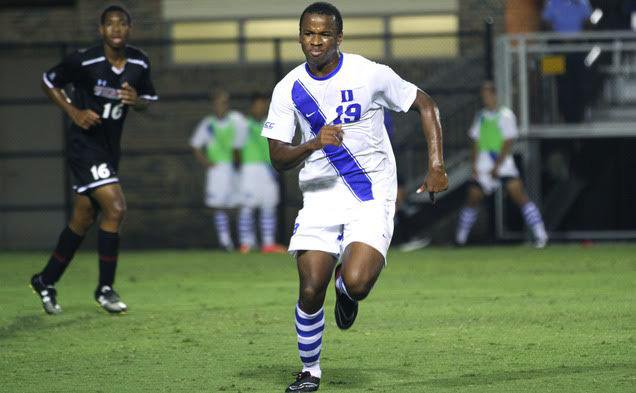 A U.S. Under-20 Men's National team forward is set to begin his MLS journey, although it will come with a bit of a wait.
According to the Washington Post, Duke forward Jeremy Ebobisse has withdrawn from college in favor of signing a contract with MLS as a Generation Adidas signing. Per MLS rules, Ebobisse will be available in January's MLS Draft, where he is expected to be one of the first few names off the board.
Until then, the forward is expected to train with either D.C. United or the USL's Richmond Kickers, the two teams closest to the 19-year-old's home of Bethesda, MD. If Ebobisse temporarily joins the Kickers, the forward would be eligible for USL action, but he cannot officially join an MLS team until he is selected in January's MLS Draft.
Formerly a high school teammate of Gedion Zelalem, Ebobisse's decision to leave school reportedly comes after several trials with European clubs. According to the Washington Post, the forward participated in a trial with Bob Bradley's Le Havre.
In his sophomore season with the Blue Devils, Ebobisse served as a team captain and scored seven goals while adding four assists.
Internationally, Ebobisse has enjoyed a bit of a hot streak with the U-20s. The forward scored the game-winning goal in the team's 2-1 victory over Japan in last months NTC Invitational after scoring in the two prior games against Panama and Costa Rica.
What do you think of the deal? How will Ebobisse fare in MLS?
Share your thoughts below.