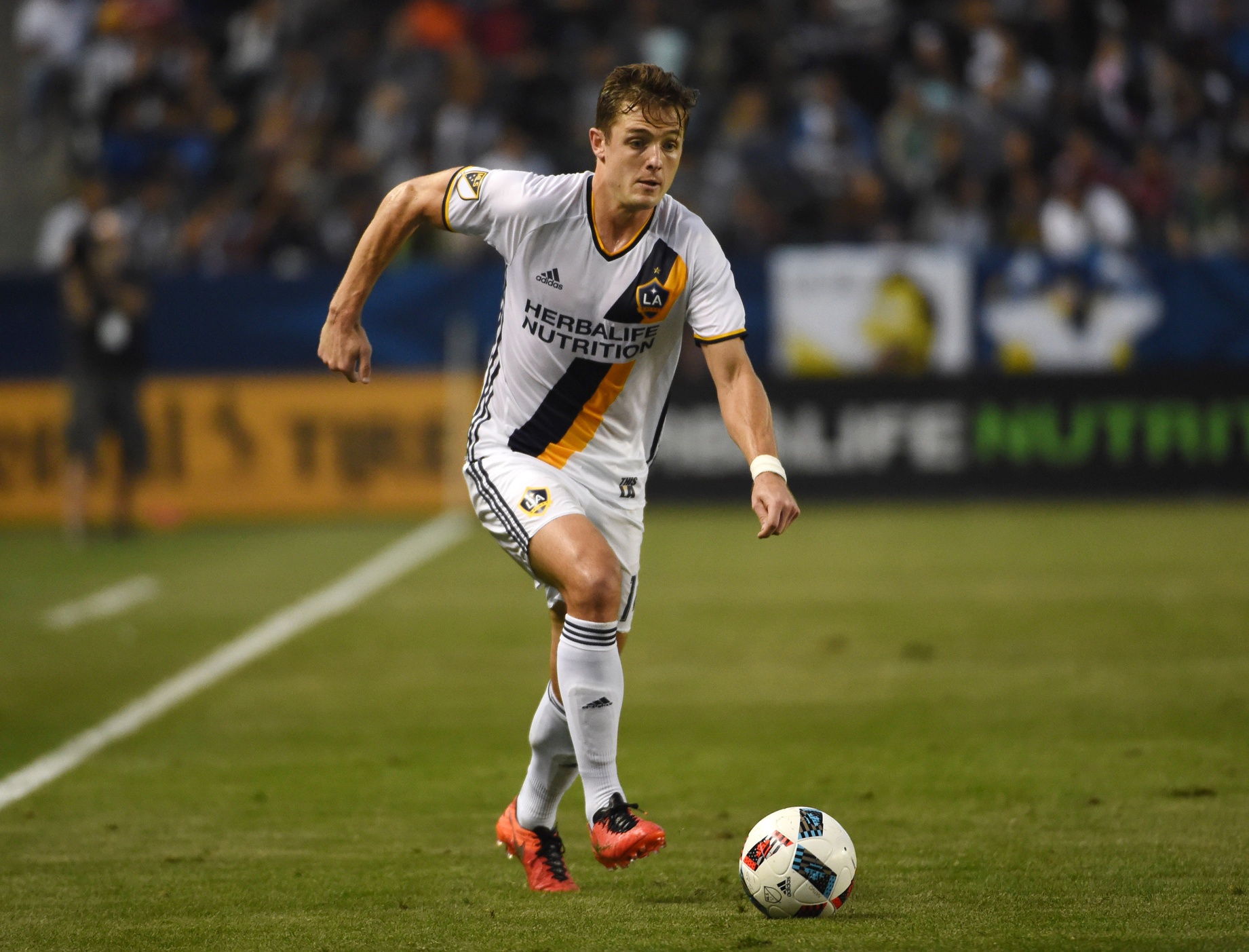 Robbie Rogers' return from injury was marred by verbal abuse regarding the the LA Galaxy fullback's sexual orientation.
The defender took to Facebook on Sunday, saying that he was repeatedly called a homophobic slur by a member of the Orange County Blues during Saturday's appearance with LA Galaxy II. Rogers, who was making his first appearance since suffering an Achilles injury, is the only openly-gay player in MLS.
Here is Rogers' full statement on Facebook.
"In the heat of the last fifteen minutes of the game a player from the opposing team called me a 'queer' repeatedly," Rogers said. "To be honest my initial reaction was one of shock. This is my fourth season back in the MLS and I've yet to hear another player use that or any other gay slur during a game. I quickly became enraged, I spent the drive home wishing I had channeled my inner Zidane and punched or head-butted this player even though I knew punching this person wouldn't have helped either of us, my team, or the greater cause of advancing equality in sports.

"I went to bed upset last night. Angry at this player and and his ignorance. Angry at myself for not doing more in the moment. Sad the we still live in a time where this kind of intolerance still exists in my sport and elsewhere. And if I'm being honest, I was even a bit ashamed that a single word could make me feel, even just for a moment, all the awful feelings I felt for so many years: small, less than, wrong, and unworthy of love and respect by my family or god forbid by my teammates."
Rogers went on to state that several players on the Blues approached him to apologize for what was said, while adding that he feels fortunate to be a part of a Galaxy organization that has been welcoming throughout his tenure with the club.
In the aftermath of the incident, both MLS and the USL have released statements condemning any sort of homophobic remarks while promising a full investigation.
#USL Statement on #OCvLA pic.twitter.com/unYrrPdb5S

— USL Championship (@USLChampionship) August 21, 2016
Statement from Major League Soccer pic.twitter.com/trdJaX1Upc

— Dan Courtemanche (@courtemancheMLS) August 22, 2016
Rogers has made 12 appearances for the Galaxy this season, but has been out of action since June 2 due to an achilles injury.