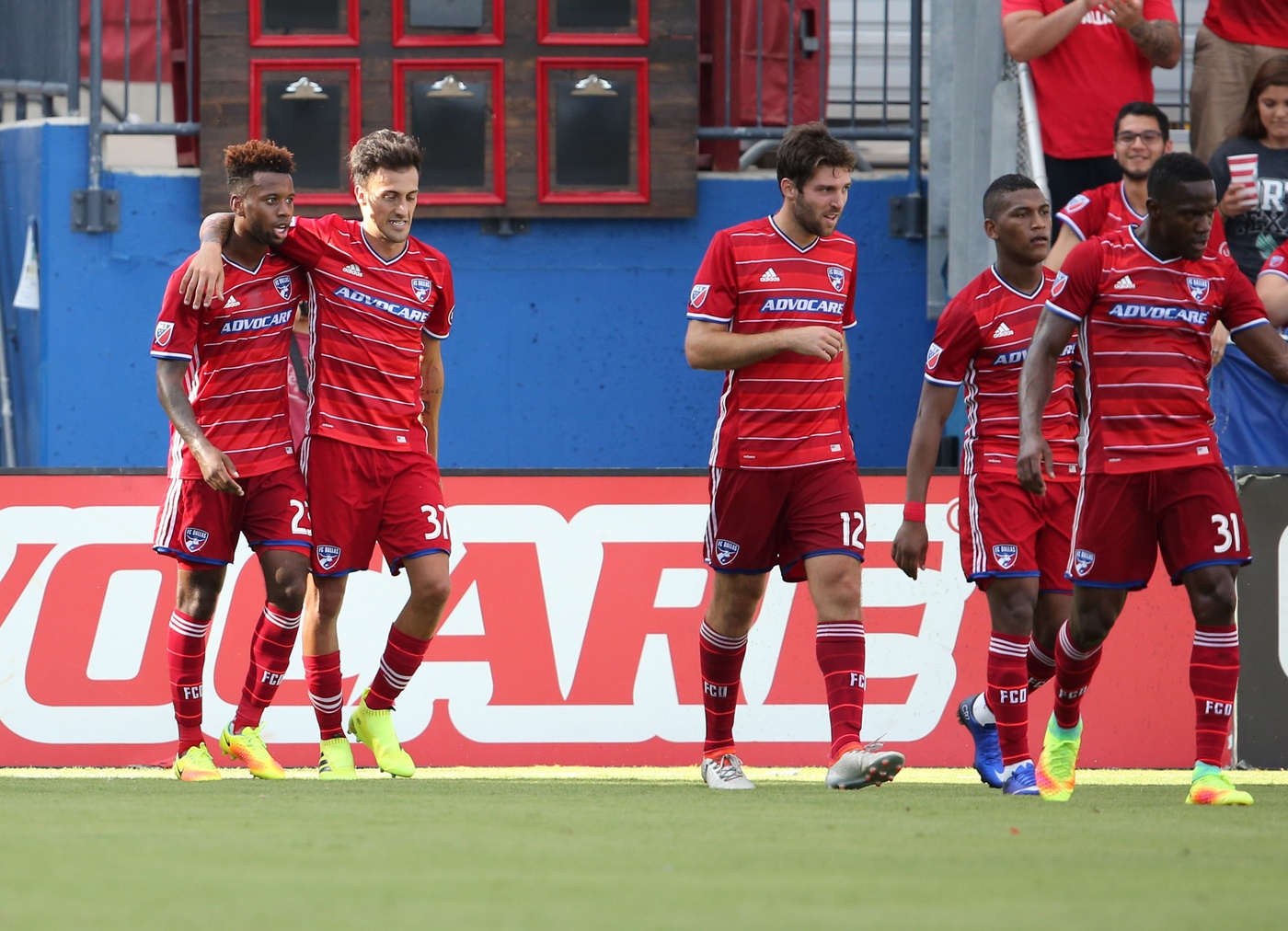 A Western Conference contender saw its win-streak end with a colossal defeat, while one of the league's elite continued to surge despite uncertainty surrounding its superstar winger.
The Colorado Rapids entered the weekend unbeaten in 15, but a 5-1 loss to New York City FC ended that run in a major way. Ahead of them FC Dallas furthered their stranglehold on the conference by cruising past the Vancouver Whitecaps despite the absence of Fabian Castillo, who may or may not be on his way out of town.
In a clash of Western Conference powers, Sporting KC earned a statement victory over the Portland Timbers, while the East's action was headlined by a 3-0 thumping of the Columbus Crew by Toronto FC.
Here's a look at the most recent SBI MLS Power Rankings following the latest weekend of action:
SBI MLS Power Rankings (Week 21)

1. (Last week-2) FC DALLAS (13-6-5)


LAST WEEK: Defeated Vancouver Whitecaps, 2-0, on Sunday
THIS WEEK: BYE

OUTLOOK: Another complete performance from FC Dallas, who now sit firmly atop the West with a six-point lead. Days after playing in the All-Star Game, Kellyn Acosta shined, while Maxi Urruti proved dangerous throughout. Questions remain over the status of Fabian Castillo, but if the Colombian star does return to the fold, FC Dallas is all but certainly favorites to march through the West. Assuming he sticks around.
————————-
2. (3) LA GALAXY (9-3-8)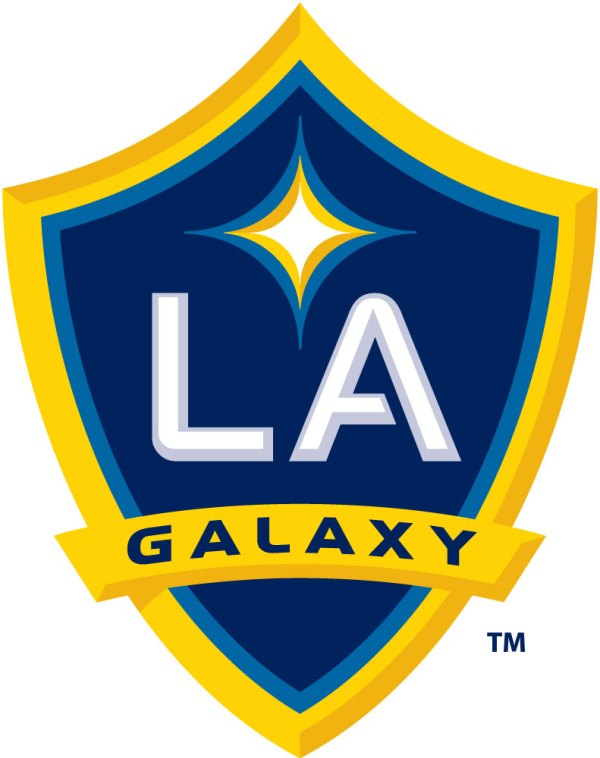 LAST WEEK: Tied Seattle Sounders, 1-1, on Sunday
THIS WEEK: vs. New York Red Bulls on Sunday
OUTLOOK: A tie with the Sounders kept the Galaxy's unbeaten streak alive, as it has now been seven matches since the Galaxy last tasted defeat. While the team's big-name attack gets plenty of praise, Bruce Arena's side has allowed just three goals in that span. The summer is heating up, and it appears that the Galaxy's annual run is in full swing.
————————-
3. (1) COLORADO RAPIDS (10-3-8)


LAST WEEK: Lost, 5-1, to New York City FC on Saturday
THIS WEEK: vs. Vancouver Whitecaps on Saturday
OUTLOOK: The Rapids 15-game win-streak ended with quite a thud Saturday thanks to a 5-1 loss at Yankee Stadium. Afterwards, Pablo Mastroeni said that the team was in need of a "reset" given the manner of the defeat, but given their achievements this season, it should be easy to classify Saturday's beatdown as a one-off.
4. (4) NEW YORK RED BULLS (9-9-5)
LAST WEEK: Tied Chicago Fire, 2-2, on Sunday
THIS WEEK: at LA Galaxy on Sunday 

OUTLOOK: Bradley Wright-Phillips struck late in a draw that still felt very much like a loss given what was sacrificed. Dax McCarty is now set to miss an extended period of time, making it necessary for youngster Sean Davis to step in and step up in the absence of the Red Bulls captain.
————————-
5. (7) NEW YORK CITY FC (10-7-6)


LAST WEEK: Defeated Colorado Rapids, 5-1, on Saturday
THIS WEEK: at San Jose Earthquakes on Friday

OUTLOOK: The perfect bounce-back performance from NYCFC, who trounced one of the league's elite sides despite the absence of David Villa. Frank Lampard continued to silence any doubters that remain by leading NYCFC to a win that keeps the team atop the Eastern Conference. With respect to both the standings and the team's perception, Saturday's win was one of the most impressive in the team's short history.
————————-
6. (9) TORONTO FC (8-7-6)


LAST WEEK: Defeated Columbus Crew, 3-0, on Sunday
THIS WEEK: vs. Real Salt Lake on Wednesday; vs. New England Revolution on Saturday

OUTLOOK: There are few words left to write about Sebastian Giovinco, who continues to carry Toronto FC week in, week out. With plenty of home games on the horizon, Giovinco and co. look set to make a run, especially as Jozy Altidore and Michael Bradley near returns to full fitness. The former scored upon his return over the weekend, a positive sign that Giovinco has help on the way.
————————-
7. (10) REAL SALT LAKE (9-6-7)

LAST WEEK: Defeated Philadelphia Union, 2-1, on Sunday
THIS WEEK: at Toronto FC on Wednesday; vs. Chicago Fire on Saturday
OUTLOOK: RSL won in style over the weekend as Joao Plata and Javier Morales each provided a stunner to lead the way in an interconference win over the Union. The win was RSL's first in six games, although four of those games had been draws. Jeff Cassar's side needs to show they know how to win, but with players like Plata and Morales leading the way and a big double game-week on the horizon, RSL remains a contender out West.
———————–
8. (6) SPORTING KANSAS CITY (8-10-4)

LAST WEEK: Defeated Portland Timbers, 1-0, on Sunday
THIS WEEK: at Portland Timbers on Sunday

OUTLOOK–  Sunday's win over the Timbers was a solid one for Sporting KC, who saw the team's record move to 5-2-2 over their last nine. Now, six of the team's next nine matches will be away from home, starting this Sunday against the Timbers, making the upcoming month or so vital for Sporting KC's playoff push.
———————–
9. (8) MONTREAL IMPACT (6-5-9)

LAST WEEK: Tied D.C. United, 1-1, on Sunday
THIS WEEK: vs. Houston Dynamo on Saturday
OUTLOOK: A major goal from the returning Hernan Bernardello earned the Impact a point, but concerns remain. The Canadian club looked a bit shaky throughout Sunday's match, a worrying sign heading into August. The attack will almost always do the job, but the defense will need to step up going forward if the Impact are to be counted as MLS Cup contenders.
————————-
10. (5) PORTLAND TIMBERS (7-8-8)

LAST WEEK: Lost, 1-0, to Sporting KC on Sunday
THIS WEEK: vs. Sporting KC on Sunday

OUTLOOK: With just one win in six, the Timbers have hit a bit of a rough patch, especially given the team's current run of two losses in as many matches. Reinforcements are on the way in the form of Steven Taylor and Gbenga Arokoyo, as the reigning MLS Cup champs look to fortify their defense ahead what they hope will be another playoff run.
–————————-
11. (11) PHILADELPHIA UNION (8-7-6)


LAST WEEK: Lost, 2-1, to Real Salt Lake on Sunday
THIS WEEK: at D.C. United on Saturday
OUTLOOK: The Union have now lost four of six, but Sunday's defeat was perhaps their most excusable yet. While the defense continues to look a bit shaky, you can't blame the Union on either of RSL's golazos. Still, the Union are fortunate to still be very much in the hunt thanks to the fact they're in the East and not the ultra-competitive West.
————————-
12. (16) ORLANDO CITY (5-5-11)


LAST WEEK: Defeated New England Revolution, 3-1, on Sunday
THIS WEEK: vs. Seattle Sounders on Sunday

OUTLOOK: The Jason Kreis era got off to a perfect start on Sunday as the Lions came from behind to score three-straight goals. Kevin Molino was the star, and the winger should be a vital piece in the attack as Orlando City looks to reboot their season. Thanks to the team's 11 draws, the Lions aren't dead, although Kreis and co. still have work to do.
————————-
13. (13) VANCOUVER WHITECAPS (8-9-6)


LAST WEEK: Lost, 2-0, to FC Dallas on Sunday
THIS WEEK: at Colorado Rapids on Saturday 

OUTLOOK: The acquisition of Giles Barnes should provide a major boost to the forward line, but the Whitecaps are still all too reliant on David Ousted to bail them out each and every week. Currently in sixth out West, the Whitecaps are very much in the playoff hunt, but the team will need more consistency out of its midfield and attack if they hope to compete for fall soccer.
————————-
14. (14) SAN JOSE EARTHQUAKES (6-6-9)


LAST WEEK: Tied Houston Dynamo, 1-1, on Sunday
THIS WEEK: vs. NYCFC on Friday

OUTLOOK: A second-straight draw for the Quakes, who benefited from a Chris Wondolowski equalizer for what feels like the millionth time in club history. However, the Quakes are 1-3-6 in their last 10 and will need someone other than the U.S. Men's National Team forward to start providing goals. One candidate? Simon Dawkins, whose composure on the ball was downright awful on Sunday afternoon.
————————-
15. (12) NEW ENGLAND REVOLUTION (6-8-8)

LAST WEEK: Lost to Orlando City, 3-1, on Sunday
THIS WEEK: at Toronto FC on Saturday

OUTLOOK: Kei Kamara provided an opener, but a second half collapse doomed the Revs to another defeat. The Revs just can't seem to put together any sort of consistent form, and their record is fully indicative of just how up and down the season has been so far.
————————
16. (15) D.C. UNITED (5-8-7)


LAST WEEK: Tied Montreal Impact, 1-1, on Sunday
THIS WEEK: vs. Philadelphia Union on Saturday

OUTLOOK: The acquisition of Patrick Mullins paid immediate dividends, as the third-year forward provided D.C.'s lone goal in a 1-1 draw. Still, D.C. United will be disappointed with that draw, with wasted chances headlining what should have been a resume-boosting win. The playoffs are within reach, but home games need to end as wins, not draws, if D.C.'s rebuilt roster hopes to compete down the stretch.
————————-
17. (18) SEATTLE SOUNDERS (6-12-3)

LAST WEEK: Tied LA Galaxy, 1-1, on Sunday
THIS WEEK: Nicolas Lodeiro looked like a star on Sunday, but the Sounders just couldn't quite muster enough around him to earn a victory. Jordan Morris needs to be a bit crisper in front of goal if the Sounders hope to escape the hole they've dug themselves.
————————-
18. (19) HOUSTON DYNAMO (4-9-8)


LAST WEEK: Tied San Jose Earthquakes, 1-1, on Sunday
THIS WEEK: at Montreal Impact on Sunday 

OUTLOOK: The Dynamo attack still isn't quite there, and it showed in Sunday's draw. The Dynamo defense is good enough to compete with most teams, but a lack of a true goalscorer has seen the team win just once since mid-May.
————————-
19. (20) CHICAGO FIRE (4-10-6)


LAST WEEK: Tied New York Red Bulls, 2-2, on Saturday
THIS WEEK: at Real Salt Lake on Saturday

OUTLOOK: The Fire's young core just couldn't quite hold on to a lead against the Red Bulls and were punished by a late finish from Bradley Wright-Phillips. At this point, this season is about furthering the club's young core, one which isn't quite mature enough to compete with good teams this season.
20. (17) COLUMBUS CREW (3-8-10)


LAST WEEK:  Lost, 3-0, to Toronto FC on Sunday
THIS WEEK: BYE

OUTLOOK: Following yet another loss, the Crew are about as done as you can be at the start of August. Sunday's loss was a performance devoid of effort and fight, as it appears the team fully understands that the season is all but over. The Crew haven't won since late May, and Sunday's performance didn't show anything to indicate that a victory was coming any time soon.
————————-
What do you think of the SBI MLS Power Rankings? Which teams do you see being ranked too highly? Who didn't get enough respect?
Share your thoughts below.