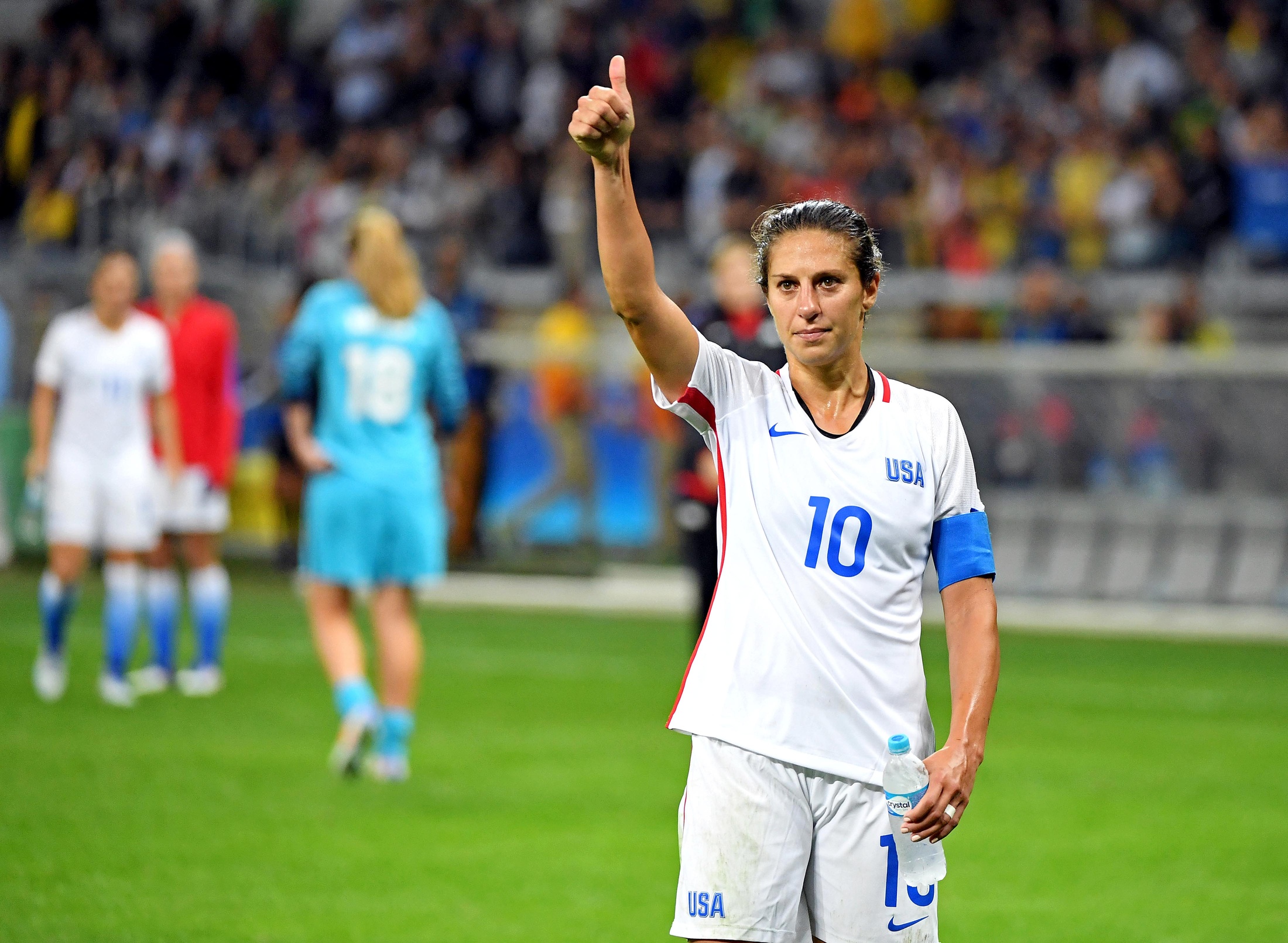 The women's Olympic tournament highlights Tuesday's action, while the U.S. Open Cup continues with the first of two semifinals.
The U.S. Women's National Team finishes their group stage campaign against Colombia, as it vies for the top spot in Group G. Some of the other marquee games include Canada against Germany and the host Brazil taking on South Africa.
The Chicago Fire and New England Revolution square off in the Open Cup semi at Gillette Stadium. The Fire could book their first appearance in the final since 2011. The Revolution have not reached that stage since they won the trophy in 2007.
Real Madrid and Sevilla will also be squaring off in the UEFA Super Cup as Jorge Sampaoli makes his competitive debut as Sevilla coach.
If you will be watching today's soccer, please feel free to share your thoughts, opinions and some play-by-play in the comments section below.
Enjoy the games.
Women's Olympic Tournament
3 p.m. – NBCOlympics.com – Australia vs. Zimbabwe
3 p.m. – NBCSN/NBC Olympic Soccer Channel – Canada vs. Germany
6 p.m. – NBCSN/NBC Olympic Soccer Channel – Colombia vs. USWNT
6 p.m. – NBCOlympics.com – New Zealand vs. France
9 p.m. – NBC Olympic Soccer Channel – South Africa vs. Brazil
9 p.m. – NBCOlympics.com – China vs. Sweden
U.S. Open Cup Semifinals
8 p.m. – ESPN2/Watch ESPN/MLS Live – New England Revolution vs. Chicago Fire
UEFA Super Cup
2:45 p.m. – Fox Sports 1/Fox Sports Go/Fox Soccer 2Go – Real Madrid vs. Sevilla