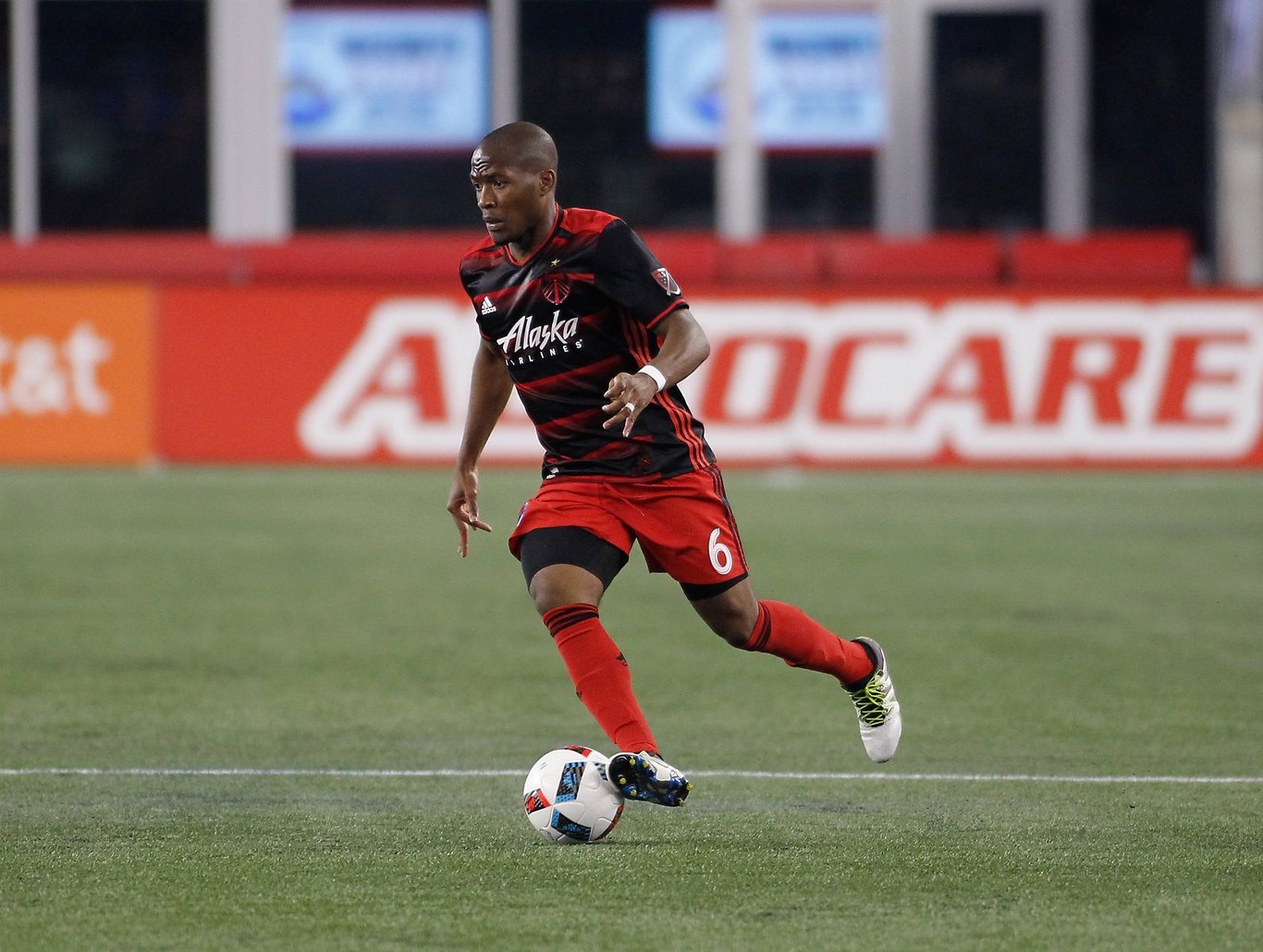 The New York Red Bulls sealed their spot in the CONCACAF Champions League knockout round, but it was a Portland Timbers star that stole the show in Tuesday night's action.
Darlington Nagbe scored a stoppage time free kick to seal a Timbers win over El Salvador's CD Dragon, keeping the reigning MLS Cup champions alive as the group stage heads towards a close. With the win, the Timbers set up a must-win clash with Costa Rican side Saprissa, who enter the final group stage match with one more point than their MLS counterpart.
The Red Bulls' path to the knockout rounds, meanwhile, is already set. A draw with Guatemalan side Antigua was just enough to push the Red Bulls past the group stage and into the next round with eight points from four games.
Here's a closer look at Tuesday's action:
NAGBE STUNS DRAGON WITH FREE KICK
The Portland Timbers appeared doomed before two of their stars stepped up to keep their CCL hopes alive. Down a goal late, Fanendo Adi and Darlington Nagbe stunned CD Dragon with a goal apiece in a 2-1 Timbers win in El Salvador.
Following a scoreless first half, Dragon jumped in front in the 54th minute via a goal from Kevin Melara. The deficit prompted Caleb Porter to send in Adi just six minutes later, and the forward's inclusion paid immediate dividends with a 79th minute finish. Then, with stoppage time dwindling down, it was Nagbe's time to shine, as the midfielder uncorked a perfect free kick to seal the Timbers win.
The Timbers now look towards a must-win clash against Deportivo Saprissa at Providence Park on Oct. 19.
Here's a closer look at Nagbe's goal:
RED BULLS SLIP PAST ANTIGUA TO SEAL ADVANCEMENT
It certainly wasn't pretty, but it sure was effective, as the New York Red Bulls rode a 0-0 draw with Antigua to a spot in the knockout rounds, the first in team history. The tie seals the top spot in the group for the Red Bulls, who clinched an MLS playoff berth earlier in the week. With the draw, the Red Bulls extend their unbeaten run to 17 across all competitions.
With a crucial match against the Philadelphia Union looming, the Red Bulls rested a majority of their starters for the trip to Guatemala. Luis Robles was among the holdovers, but the goalkeeper was rarely tested save for a second half shot from Mauro Portillo that rolled wide of the post. Robles made three saves on the night, compared to the mere one made by his counterpart Víctor Bolivar.
The Red Bulls now look towards the knockout round, as well as Saturday's match against the Philadelphia Union.