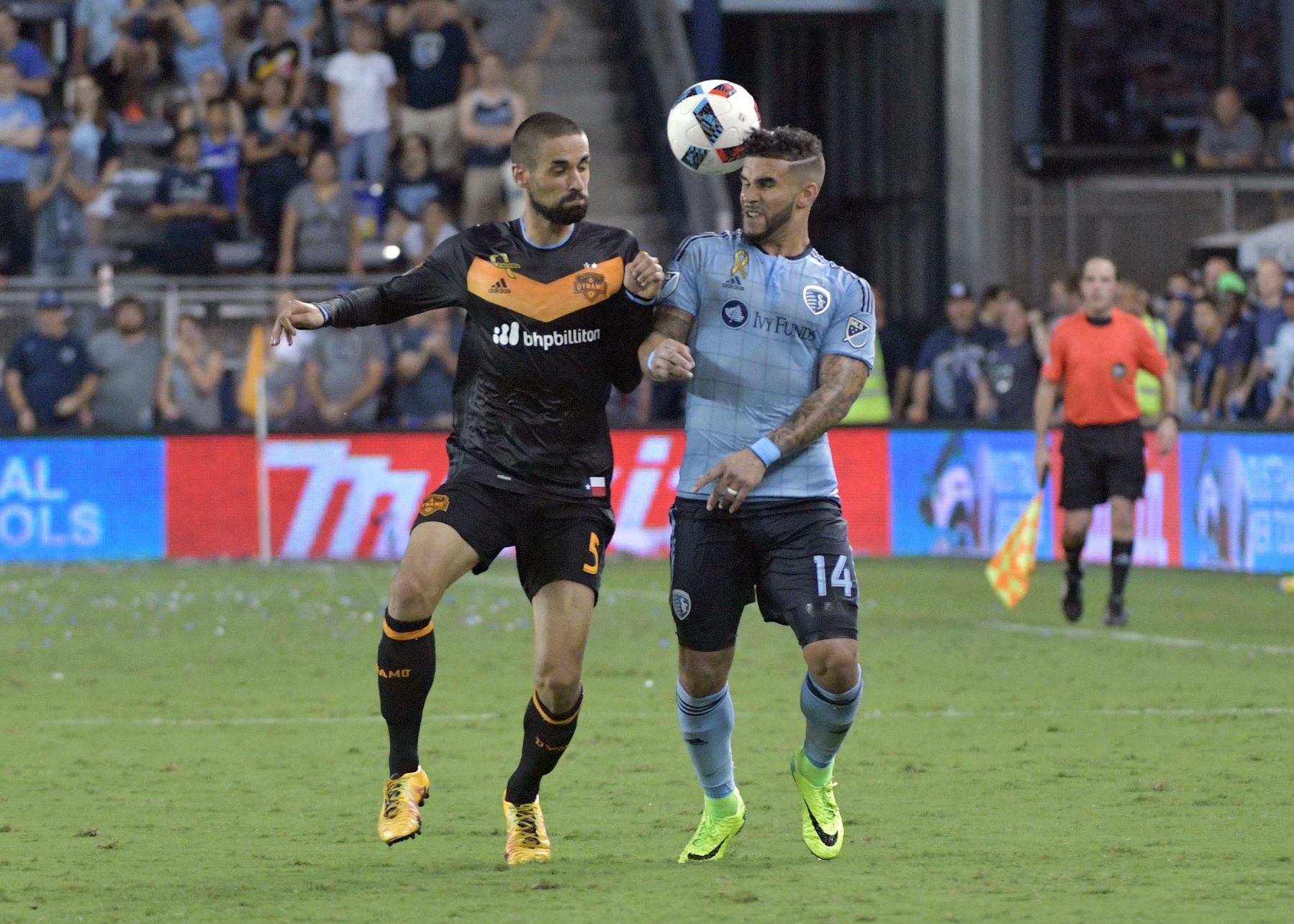 A delay for lightning loomed over Children's Mercy Park as Sporting KC hosted the Houston Dynamo Friday night. The delay never came, and neither did a winner in the match thanks to a late goal.
Raul Rodriguez scored a last-second equalizer to earn a 3-3 draw against rivals Sporting KC. The Dynamo fought back from what looked like a game-winner from Dom Dwyer in the 81st minute. Coming back from down a goal twice, the Dynamo never held a lead in the game.
Sporting KC squandered two leads on Friday night, while also missing a chance to jump out of reach of the Portland Timbers in a race to the playoffs. At last-place in the Western Conference, the Dynamo earned a result against a heated rival.
A late breakthrough for Sporting KC came after a series of dominant possession and attacking chances, when Dwyer connected with a cross at the back post in the 81st minute.
Dwyer's breakthrough came after the Dynamo equalized early in the second half. After a couple goals from Jacob Peterson and Roger Espinoza, the Dynamo pulled a goal back in the first half, as Mauro Manotas scored his first career MLS goal before Alex fired the Dynamo level in the 59th minute.
Peterson set a new career-high in scoring with his fifth goal on the season, while Espinoza scored his first goal since early in the 2015 season.With the start, DaMarcus Beasley made his return to the field after some struggles recovering from knee surgery during the summer. It was his first start since July 8.
Sporting KC stays home next weekend to take on the LA Galaxy. The Dynamo take to the road to face Real Salt Lake.
MAN OF THE MATCH
The Dynamo's Raul Rodriguez was the star in this match. His last-second game-winner stole the show.
MOMENT OF THE MATCH
A last-second winner for Raul Rodriguez locked up the shock win for the Dynamo. The goal spoiled a promising jump in the standings for Sporting KC.
MATCH TO FORGET
The Sporting KC back line looked to have been bailed out, but the Dynamo fought back for the winner. On two of the Dynamo's goals, the Sporting defense was unorganized, leading to goals that could be costly as the playoff race heats up.