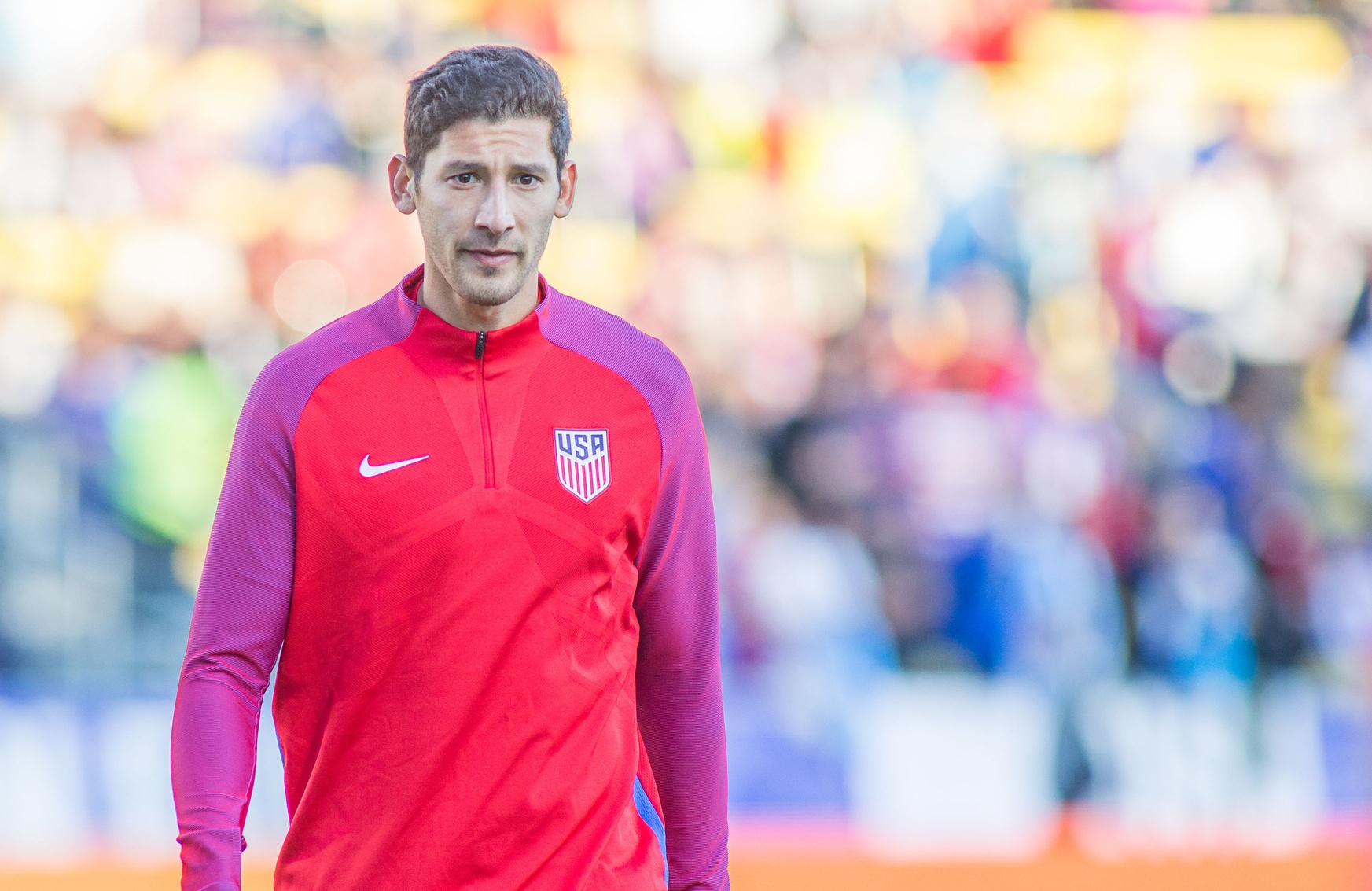 Throughout his career, Omar Gonzalez has seen several notable highs and several agonizing lows. He's seen good games and bad games, great spells and poor spells. However, following a trying summer that saw him miss out on a major tournament, the defender is ready to step forward into another productive period with the U.S. Men's National Team.
Gonzalez is back in the fold with the U.S. for a pair of crucial World Cup qualifiers after being excluded from the Copa America squad. The Pachuca defender could feature in Tuesday's clash with Trinidad & Tobago, a match that could see his first appearance since a shocking 2-1 loss to Guatemala back in March. It was one of the USMNT's worst efforts in recent memory, and a particularly bad performance for Gonzalez, who has been out of the U.S. lineup ever since.
With both John Brooks and Matt Besler out of the picture heading into the group stage finale, Gonzalez is among the more experienced options ready to step in against a dangerous Trinidad and Tobago attack led by veteran Kenwyne Jones.
"My mind frame is the same that I've had since coming into this camp: just be ready for anything," Gonzalez said. "Coming into this camp, I knew that I wasn't going to make it to the field against St. Vincent, and my mindset has been to come in, work hard, make it hard for the person that I'm playing against and just have a good attitude and be a good team player and go from there.  So far, it's worked well. I felt good with the group, I'm happy to be back and everything is going well.
Gonzalez's return to the group follows what was certainly a tough summer, even if it was a period that saw the centerback find plenty of joy away from the national team.
The Pachuca defender was among 40 players named to Jurgen Klinsmann's pre-Copa America roster, but Gonzalez's name was left off the final 24-player list heading into this summer's premier tournament. Following three straight summers with the USMNT, Gonzalez was suddenly on the outside looking in as Klinsmann opted for a new crop of central defenders.
Just over a week after the USMNT roster was confirmed, Gonzalez reached a new height on the club level. After shining throughout the Liga MX season, Gonzalez led Pachuca to a two-legged victory over Monterrey in the Clausura final as he claimed yet another league crown following three MLS Cups with the LA Galaxy. The defender played all 90 minutes in both matches, helping Pachuca overcome a red card in the second leg to claim an unlikely Liga MX crown to add to his sterling club resume.
While his club career continued to trend upward, Gonzalez also benefited from a memorable moment off the field. The birth of the 27-year-old's second daughter headlined what turned out to be a memorable summer, even if it was one spent away from the national team spotlight.
"There's disappointment, but I also had some good things going on as well," Gonzalez said. "I was able to be there for the birth of my second daughter, so good times all around. Obviously, you want to be at every camp with the national team and on the field representing your country, but it's not always the case. You move on from it quickly and just do what you have to do. Here I am at the next camp and I'm really happy to be back."
Heading into Tuesday's match, Gonzalez is one of several centerbacks who could see game time. With Besler and Brooks gone, Geoff Cameron, Steve Birnbaum and Michael Orozco also remain options, as Klinsmann will require a bit of shuffling in the center of his defense.
Should he be selected to start, Gonzalez is more than ready to step in and contribute. It's a chance to reclaim his spot on the national team, and Gonzalez is prepared to seize it after spending several months away.
"I would say that I've had maybe some better times a few years ago, but a better player? No," Gonzalez said. "I think that I'm playing some of my best football right now where I'm at and now I just have to translate that into national team play."