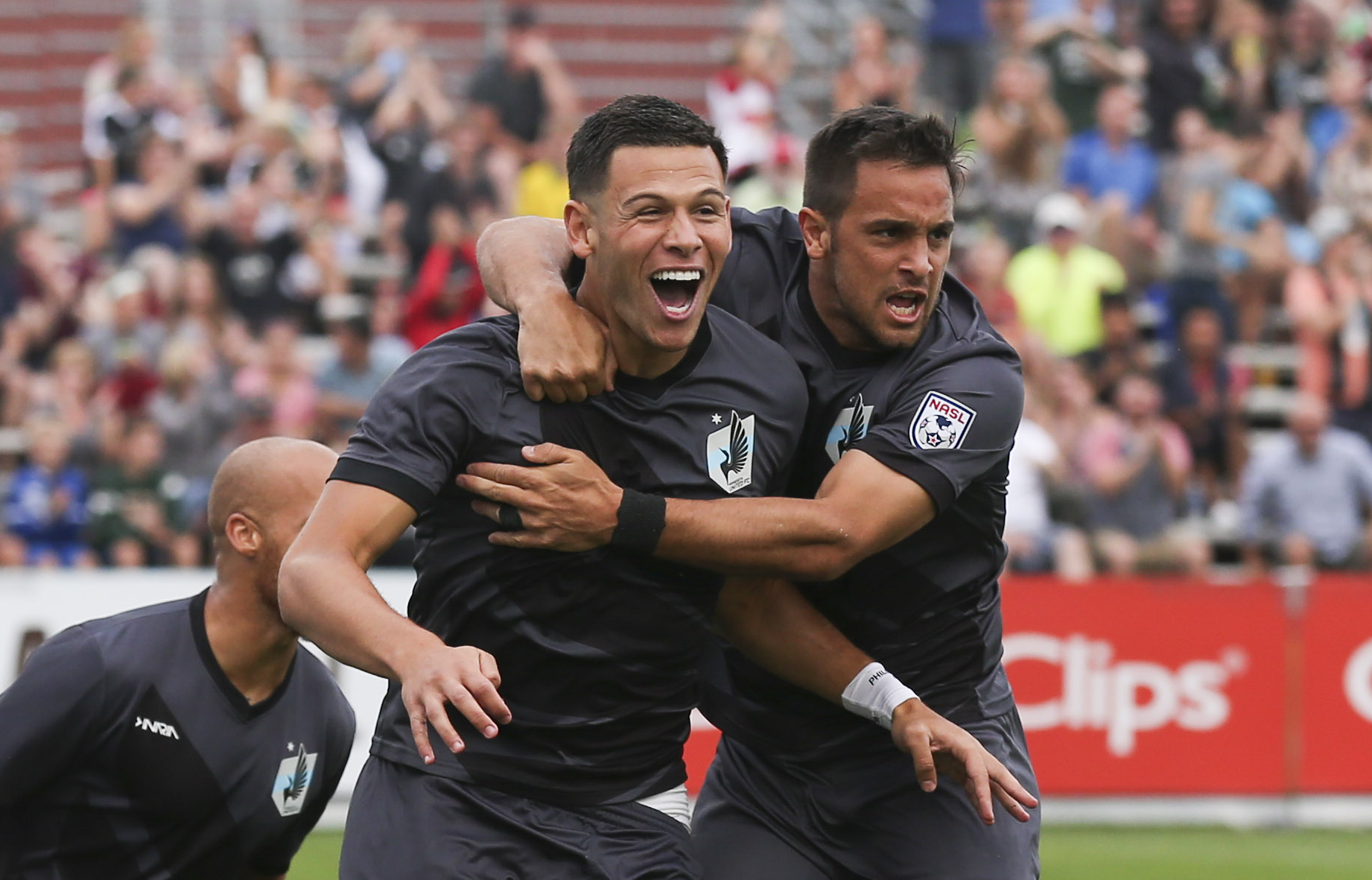 "Just Google 'Loon Call,'" Manny Lagos says, his voice rising towards a new level of excitement. "It's one of the coolest sounds you'll ever hear. I always joke that if anybody ever shot a loon in Minnesota, they'd probably go to jail. We love 'em."
Lagos' words are said with the passion of a man who is Minnesota through and through. Born and raised in St. Paul, Lagos has had his pulse on Minnesota's soccer scene since childhood, and has likely heard more loon calls than most throughout the American soccer scene. There's a certain passion in his voice when he discusses the bird and, with it, the state of Minnesota. It's a state he's called home for most of his life, and it's a state he is now charged with leading toward the top of the American soccer pyramid.
As general manager of Minnesota United, Lagos now faces a grueling seven-month process as the club prepares for its first season in MLS. Just seven months stand between the Loons and a leap to the top level of the American game. Just seven months to construct a roster, seven months to construct a culture and seven months to mold a club that will be ready to step on the field and hold its own from Day 1.
For Lagos, the recent announcement that Minnesota United would make the leap in 2017 was one of great excitement. But still, the longtime player, head coach and executive feels the pressure that lies ahead. The announcement wasn't a relief for Lagos; rather it was one that made what lies ahead suddenly feel very, very real.
"It's a lot of stuff to do," Lagos told SBI. "If you talk about the roster itself, there's a lot of growth in MLS that's lined up with a lot of growth in the U.S. that's lined up with this global game that we're still trying to navigate and grow into. We're trying to absorb and learn while we also know this timeline has some adversity and stress to it. It's a combination of everything."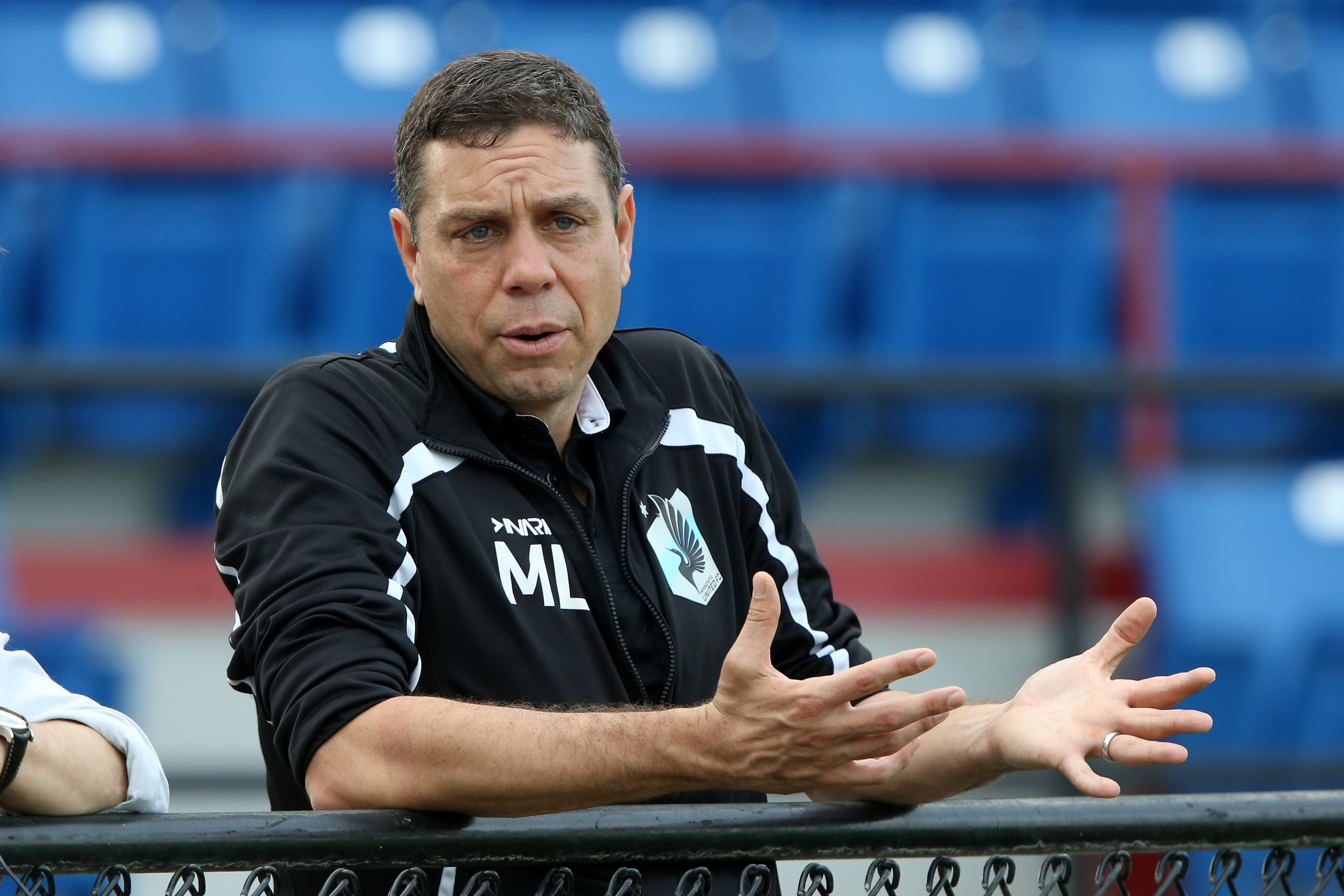 Minnesota United's path is unique. In virtually every way, the Loons are not an "expansion team". After replacing the failing Minnesota Thunder in 2010, the club that would eventually come to be known as Minnesota United has thrived in the NASL. Since joining the league, Lagos has been at the helm, first as a head coach before assuming the role of general manager before the 2016 season.
Throughout his path, Lagos has seen Minnesota grow from NSC Minnesota to the Minnesota Stars and into the mighty Loons, a team perennially contending atop the NASL. Former star Miguel Ibarra put the club on the map by earning a call-up to the U.S. Men's National Team in 2014. Christian Ramirez grew into one of America's best goalscorers, one continuously in the discussion for a call-up of his own. After emerging from the wreckage of the Thunder, Minnesota United became a diamond of America's lower leagues, prompting MLS to come knocking via the league's 22nd expansion slot.
For Lagos, the key toward making that leap is taking the culture created throughout his time with the club and supplementing it with what is needed to thrive in MLS. Minnesota United won't change its identity, but add to it, as the club pushes towards its debut season.
Lagos doesn't look at his roster and see an NASL team needing a few new pieces, nor does he see it as a new team that needs just a sprinkle of the team's current talent. Rather he sees it as somewhere in the middle. The Loons have established something special throughout the past several years, and Lagos' goal is to merely adapt that towards a league that makes it much more difficult to stand out.
"I think we look at the culture and the environment we have and we say 'how do we get better to be competitive in MLS?'," Lagos told SBI. "We start with that and, internally, we discuss how to get that pathway to be competitive. It certainly involves the past and this club and all of the work we have been doing, but it also involves the fact that we're going to have to improve a lot. We understand the logistics and the competitive level of MLS and the type of league we're going into.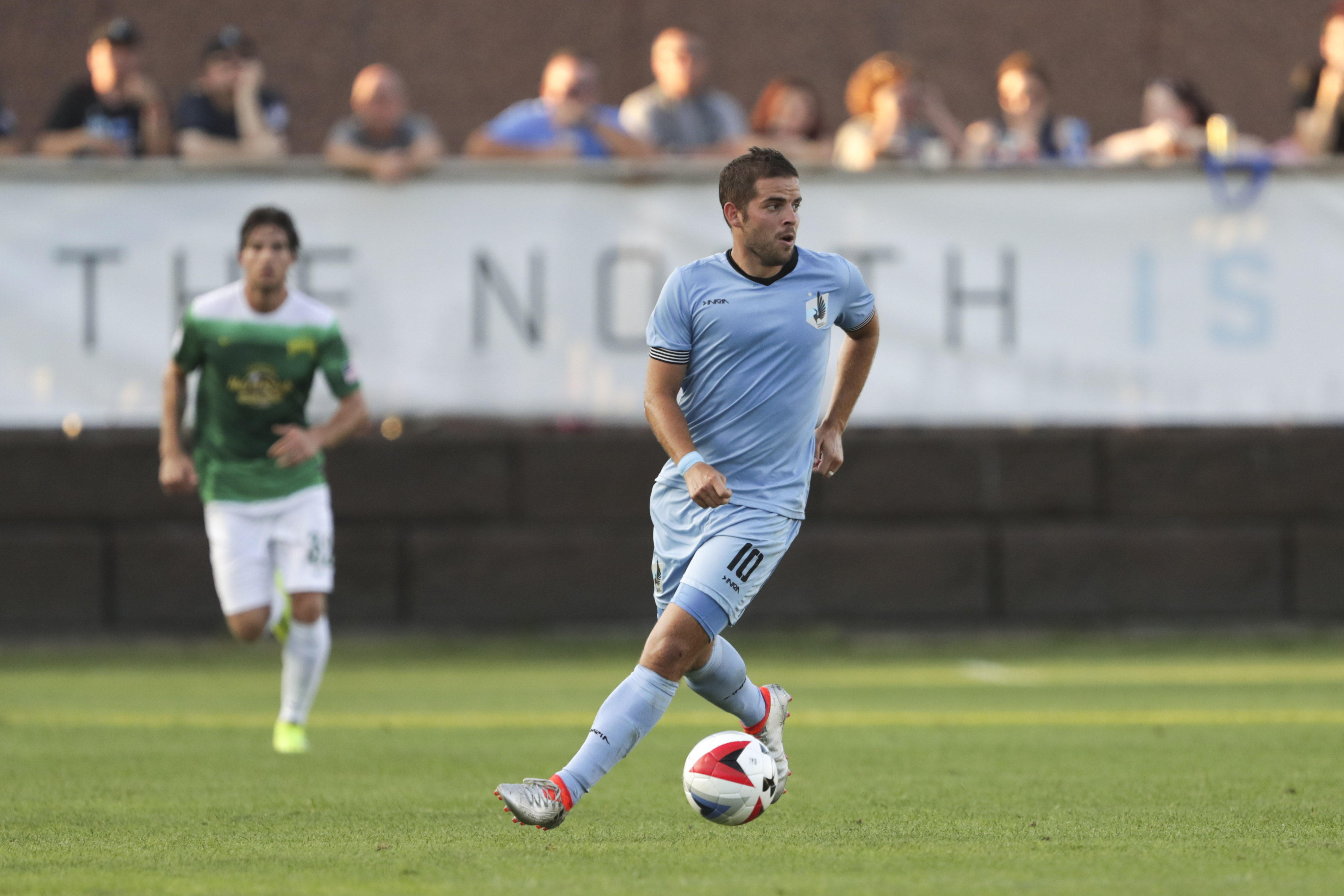 "It's one we certainly are aware of with the transition and the difficulty of it and the difficulty that faces expansion teams," Lagos said. "We just have to make sure we use our current best resources as well as possible and make sure we combine that with our future resources as well as possible.
"We're playing as an existing team in an existing league," he added. "Some of that internal discussion on how we prepare for a league in the future, we look to the past. Now we're in an existing league, so it's important that we build an environment and culture right as we prepare the group that we want to do well next year by making sure we're preparing the group this year in a way that we can assess what we're doing so we can make hard and tough decisions when we have to."
The Loons roster does feature several players with MLS experience. Ben Speas, Jeb Brovsky and Danny Cruz each played several years in the league before joining Minnesota United this season.
After being released by the Columbus Crew following last season's MLS Cup loss, Speas saw an opportunity when it came to joining a "top club" like Minnesota United. The club offered a player like Speas increased playing time, something the 25-year-old coveted after several stop-and-start seasons with the Crew. The challenge of adjusting to the NASL was a welcome one, as Speas adapted to a new league, a new team and, in his eyes, a completely different style of play than that he saw in MLS. Speas says he has found the NASL to be a bit less focused on athleticism and physicality, as the league's standard has impressed him in his short stay.
Now, Speas faces a bit of an uncertain future yet again, like all of his teammates. The playmaker says there's an aura of excitement around the club, even if there's a sense of impending change. Speas says that he, like his teammates, is trying not to think too much about what lies ahead for a team that will look much different come next year.
"I think we're totally focused," Speas told SBI. "There hasn't been much talk about MLS besides the announcement. Yes, the club is advertising this and that, but in the locker room, we're focused on our games, but we're right where we need to be. We're all pros. It's our job and we're getting paid to play here this year.
"We were aware of the situation and we still are," Speas said, "but you can say that every year I was with the Crew was a tryout for the next year or whenever contracts are up. I haven't looked at it like that. I just look to do my best when I'm on the field to help the team win. As players, we're excited for everything, and there's a lot of buzz, but at the same time, we're focused on our job now, which is finishing off the NASL. We want to win."
Lagos isn't naive enough to believe his current squad can make the jump, and even if it could, it remains to be seen just how the team will choose to move its current group to MLS. Per Tuesday's MLS release, the Loons will have priority over players on its NASL roster and one additional player in USL/NASL not on its roster, subject to another team's right of first refusal.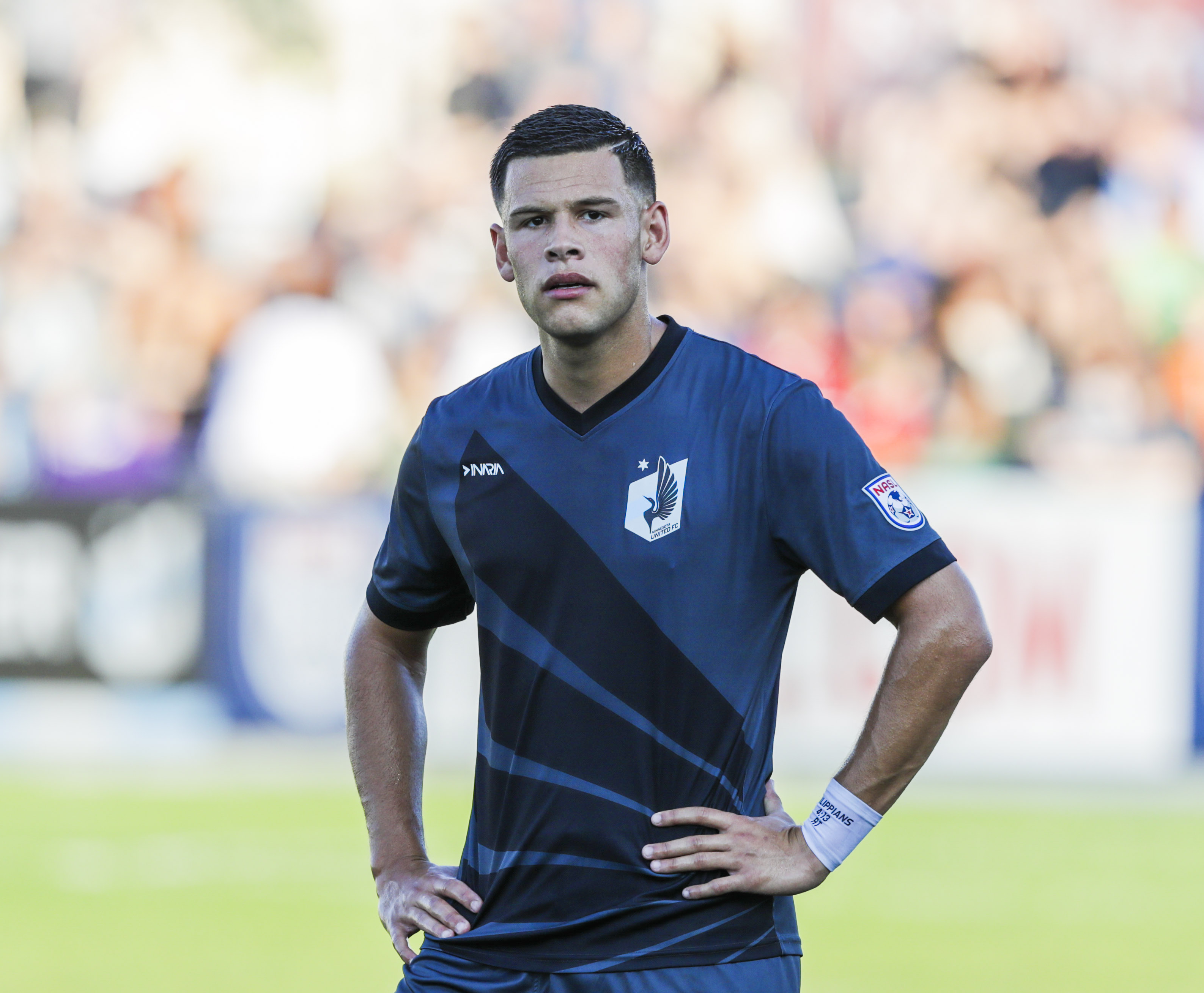 The Loons currently sit fourth in the NASL, although the team has never been fully healthy throughout the 2016 campaign. Since the club's formation in 2010, The Loons have gone just 1-3 against MLS competition in U.S. Open Cup play, with the lone win coming against Real Salt Lake in 2012 when the club was still competing as the Minnesota Stars.
To further enhance that roster, Lagos will turn towards a variety of mechanisms. The club will have a top two pick in January's MLS Draft, while the much-discussed Expansion Draft provides the Loons with a chance to find diamonds in the rough, despite varied recent successes. Of the club's 10 players selected in 2014, none of Orlando City's selections play meaningful minutes for the club's first team. Of New York City FC's 10, only Tommy McNamara and Jason Hernandez have made more than 10 starts for the club this season.
"I think you'd be naive to overestimate or underestimate any mechanism that builds your roster in soccer, because, ultimately, that's what you're doing: you're building a roster," Lagos said. "You have to find different ways and different avenues to get players in, whether it's through development or through league trades or scouting or, in this case, an expansion draft. Ultimately, it's a mechanism that can make your team competitive. You have to take it very seriously and you have to do the work to make sure you're ready to use that mechanism to your full advantage.
"We have to really prepare for this transition," Lagos said, "and really try to use our current environment we've created as best we can to hopefully build and grow this organization from a sporting side. We have to really use the next few months to prepare not only for the mechanisms MLS provides expansion teams to enter, but to also internally make sure we're pushing ourselves to make sure we build a competitive roster for next year."
Lagos also knows he'll have more at his disposal. The club is expecting an announcement of a plan for youth development, one that the general manager is very excited about. The plan, according to Lagos, is one that will help further both his and the club's mission of pushing youth development in Minnesota, a state that has counted Ethan Finlay, Eric Miller, Teal Bunbury and Cody Cropper among current MLS players who called the area home as kids.
Still, with all new teams, the focus remains on Designated Players. Big names, big stars. Although it's early in the process when it comes to announcing potential DPs, or even what the club has defined as its prototype, Lagos says the team is certainly into the scouting process. Lagos says the club expects to use the next four or five months to analyze what it means to use DPs and how to insert those big-money players into the club's current culture. Now, that may mean using all three at their disposal, or it may mean using just one or two, but Lagos says the goal is to set team up to be the best it can be in 2017.
After 26 years in the pro game, Lagos is just months away from seeing his hometown team make the leap to Major League Soccer. Just eight miles separate the "united" cities of Minneapolis and St. Paul, and just one mile separates Lagos' childhood home from the stadium that the Loons will call theirs in the very near future.
It's been a process many years in the making, but just a few short months from completion. Those months will be the hardest yet, as Minnesota United enters a turning point that will define its introduction to MLS.
"I think this pathway that we've created can grow," Lagos said, "whether that's assessing our training facility, our academy. That just builds right into our first team and being competitive from day one and putting a team on the field that Minnesota can be proud of. From that, obviously, it's building into our stadium and how we grow this team to open a brand new stadium that people can really be proud of.
"You have that big celebration and that's really exciting and there's a great buzz through the club and through the state," Lagos said, "but ultimately, we have a lot of work to do in the next five months to prepare to transition to MLS and be competitive."