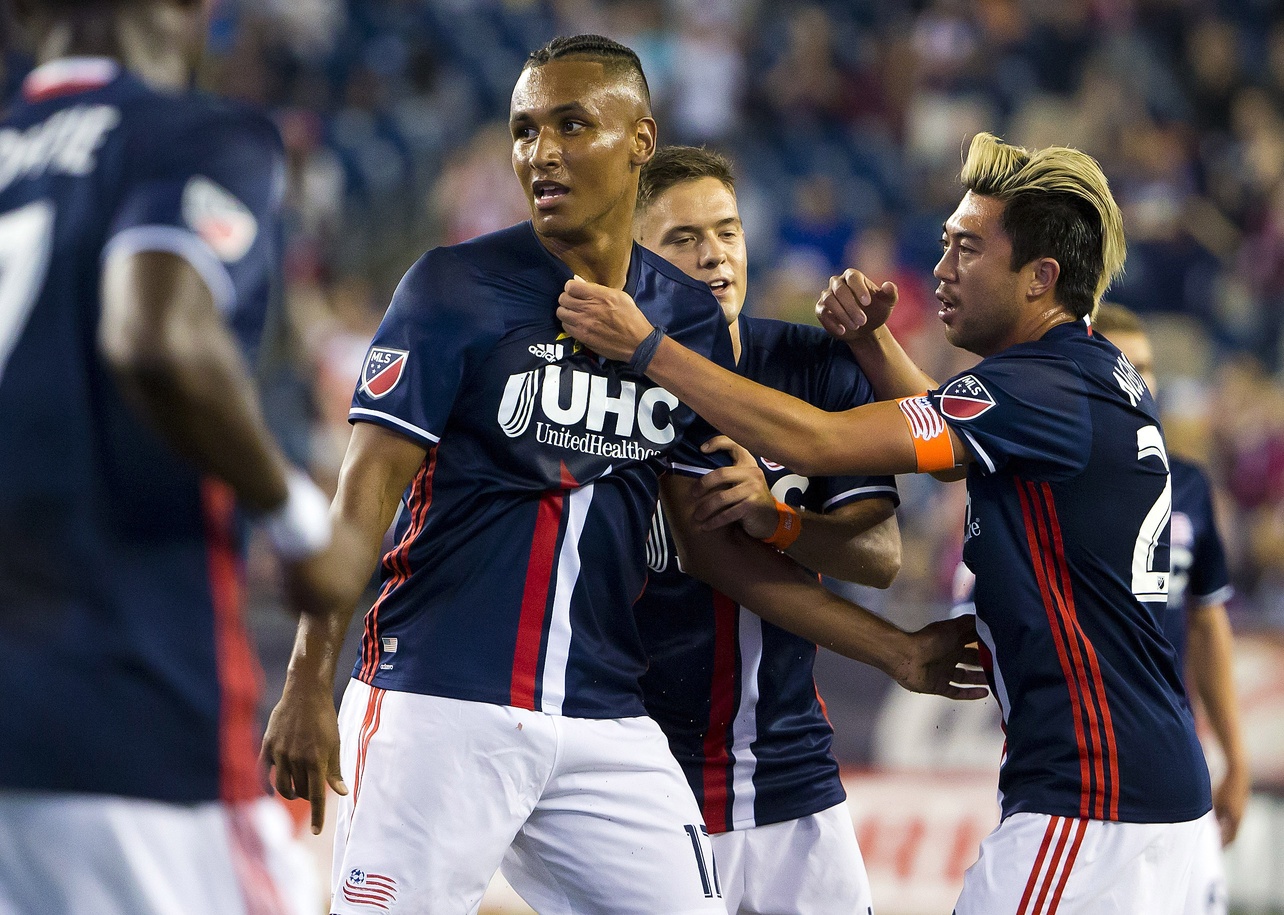 Heading into the weekend, the New England Revolution had been one of MLS' coldest teams. Their opponents, the Colorado Rapids, had been one of the best. However, Saturday night presented a bit of role reversal via an upset win.
Goals from Juan Agudelo and Chris Tierney came in either half, as the Revs toppled the Rapids, 2-0, on Saturday at Gillette Stadium. The win is the Revs' first since July 23, a stretch that included five losses in six matches. Meanwhile, the Rapids' loss is the team's second in a row after previously dropping just one of their previous 19.
It took just 12 minutes for Agudelo to fire the Revs into the lead. The goal proved a perfect piece of team play, as Gershon Koffie and Lee Nguyen combined to drive the ball into the top of the box. The former slid a pass into Agudelo as he ran ahead of his defender, sealing just enough room to fire a shot past Zac MacMath to make the score 1-0.
Four minutes into the second half, it was Tierney's turn. While Tierney provided the finish, it was Diego Fagundez who created the play, pushing his teammate through the defense with a through ball into acres of space. Tierney was left open to finish, doubling the Revs lead.
The Revs could have had more, if not for a penalty kick miss from Nguyen. It would prove no matter, as the hosts cruised to a much-needed win.
Next up for the Revs is a clash with New York City FC next Saturday while the Rapids face a visit to conference leaders FC Dallas that same evening.
MAN OF THE MATCH
Played in an advanced role atop the attack, Lee Nguyen pulled the strings throughout the match, even with the penalty kick miss.  The Revs' win was a total team effort, but Nguyen was the leader of the bunch.
MOMENT OF THE MATCH
While Agudelo's goal began the scoring, Chris Tierney's finish asserted the Revs' dominance in a win that keeps the Revs' playoff hopes alive.
MATCH TO FORGET
Tasked with leading the Rapids attack, Kevin Doyle was relatively ineffective throughout Saturday's match. The Irish forward was wasteful in the box and mustered just one shot on target throughout his 90 minute run.