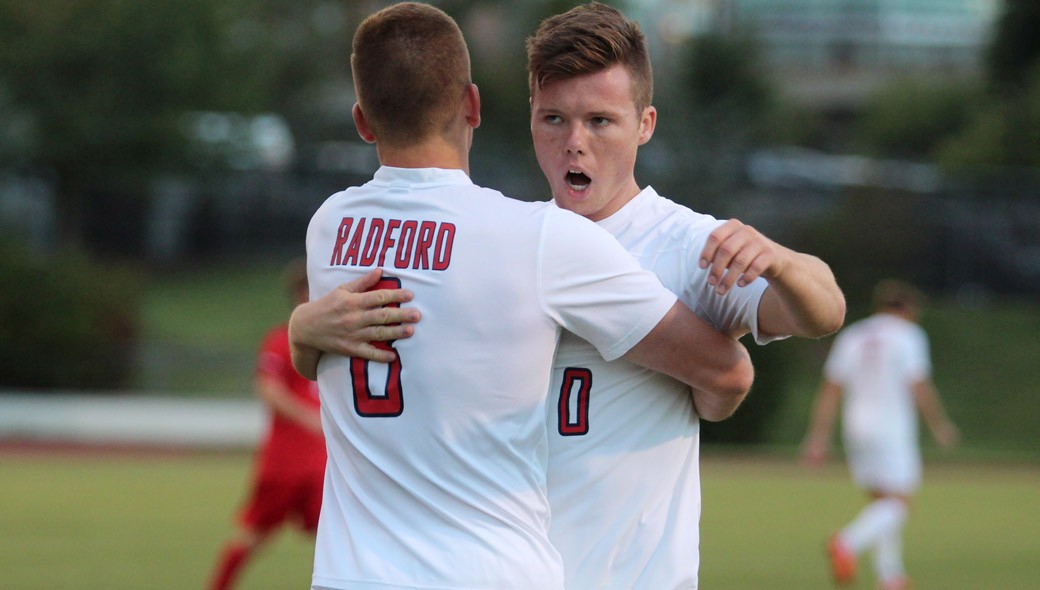 After jumping into the SBI rankings last week, No.25 Radford advanced to 3-0 for the first time since 1994 after defeating Davidson at home 2-0, on Saturday night. The Highlanders tallied a goal in each in half, despite totaling 21 shots with seven on target.
Radford's seventh shot of the match found the back of the net as sophomore forward Sivert Daehlie knocked in a rebound shot off the Davidson keeper for his second goal of the season in the 22nd minute. After assisting on the first Highlander goal, Jakob Strandsater scored the second Radford goal in the 72nd minute.
The last time Radford won three consecutive games via shutout was 2014.
In their next fixture, Radford will travel to Virginia Commonwealth University on Friday for a non-conference match up with the Rams.
Here are some more college results from Saturday's action:
SATURDAY'S COLLEGE RESULTS
(10) Wake Forest 1, Cleveland State 0 (RECAP)
(25) Radford 2, Davidson 0 (RECAP)
West Virginia 1, Princeton 0 (RECAP)
Illinois-Chicago 1, Marquette 4 (RECAP)
 Butler 2, Southern Illinois Univ. Edwardsville  0 (RECAP)