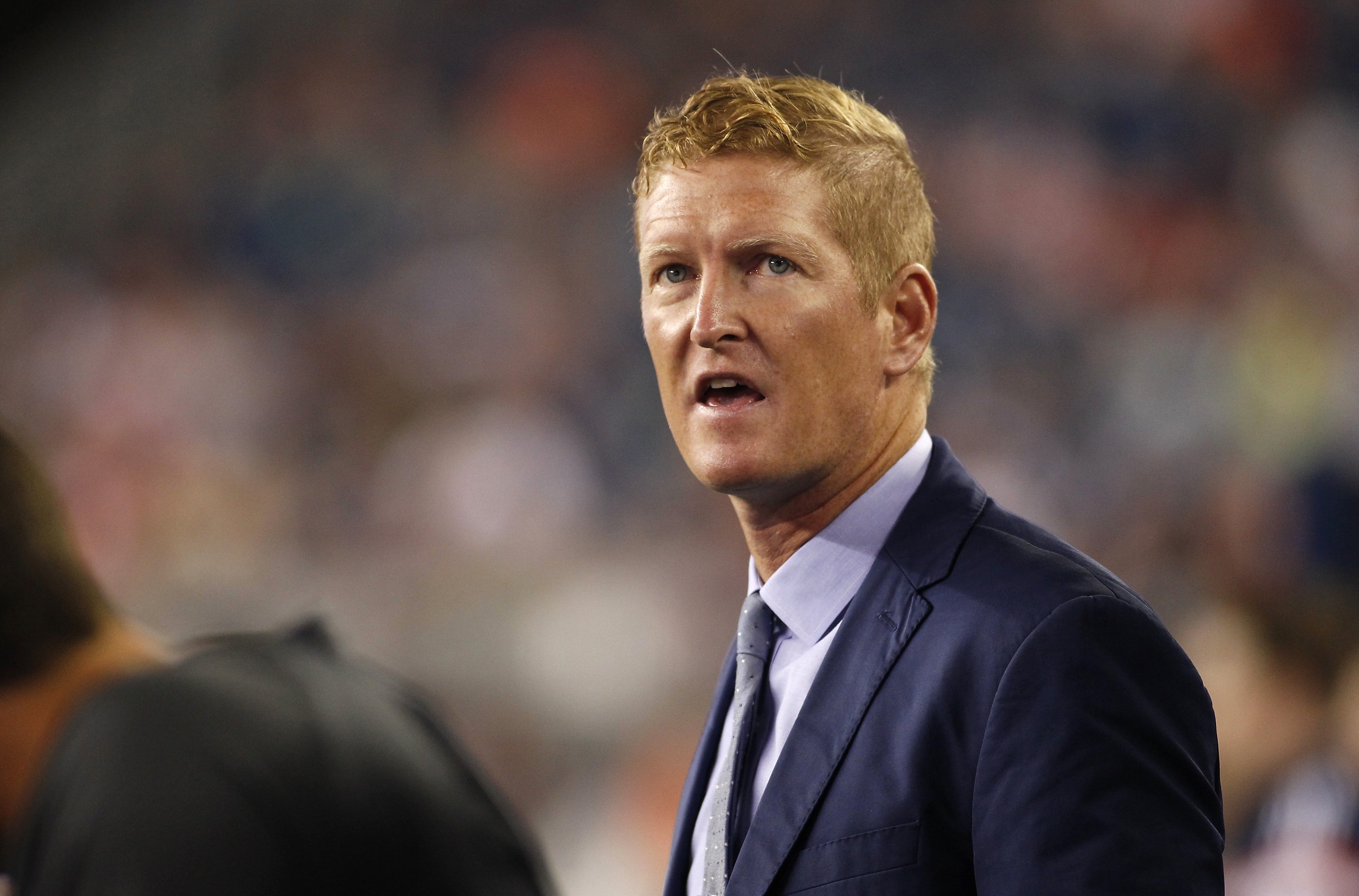 Despite dropping points at home once again on Saturday against Montreal, Philadelphia Union boss Jim Curtin believes his club is in a good position entering a critical three-game road trip that begins in Portland on Saturday,
The Union sit in fourth place in the Eastern Conference with 41 points. They are three points behind the New York Red Bulls and New York City FC, and have a comfortable seven-point buffer over the trio of teams fighting for sixth.
"When you look at the schedule when it comes out, you look at the block of three games and you say that's a tough stretch," Curtin said during his weekly press conference. "We want to set ourselves up in a good spot, which I think we have. Could there be a couple more points on the board for us? Absolutely, but everybody could probably say that at this point of the year." 
Curtin's men could have an advantage going into the match at Providence Park since the Timbers play in Costa Rica in the CONCACAF Champions League on Wednesday.
"Portland is in Costa Rica tonight," Curtin said. "We'll have an eye on it. They have a lot of travel to play a game (on Saturday) afternoon on what they would deem to be a hot temperature game. We're going to go after for three points like we always do." 
Preparing for the Timbers is similar to the Impact, according to Curtin. Both teams possess an Argentinian playmaker in the midfield that can create something in an instant, and a powerful target forward.
"In some ways the preparation is similar to Montreal," Curtin said. "If you think of a Piatti versus a Valeri, a Drogba versus an Adi. Similar skill sets, similar dangers they present to teams where they can break you down by themselves. We'll have to be organized and compact as a team. A lot of the same things we did against Montreal we have to bring to the Portland game. We just have to have that killer instinct to end the game." 
The Union will receive at least one boost to the defensive midfield on Saturday as Brian Carroll is set to return to the squad. The 35-year-old veteran has made 21 appearances, 20 in a starting role.
"He's an important player to be getting back at an important time of the year," Curtin said. "Brian has had a quiet great season for this club. He was a guy going into the year we were counting on for cover for emergency situations and he's far exceeded the amount that we would use him. His performances have been excellent."
As for the other central midfielder waiting to come back from injury, Maurice Edu played 90 minutes for USL side Bethlehem Steel on Saturday and a decision on the next step in his recovery will come in the next 24 hours.
"The plan was 60, maximum 75," Curtin said. "Mo talked his way into 90 and he showed well. I think it was important in his mind that he could go 90 minutes. He's trained well over the past few days. We'll have a discussion with him over the next few days as to what's best."