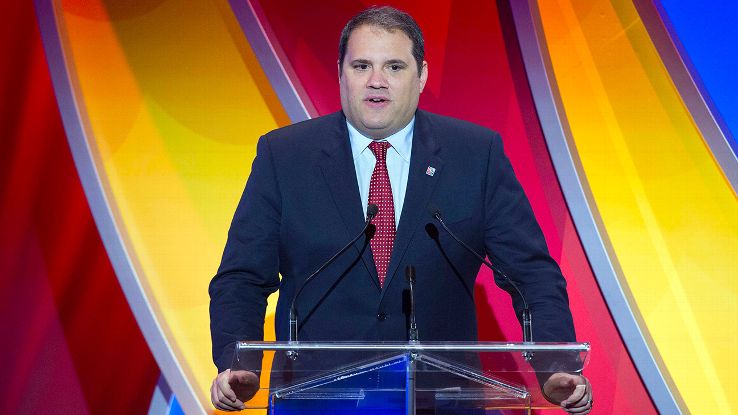 CONCACAF could be implementing significant changes to its World Cup qualifying format.
President Victor Montagliani has begun a review of CONCACAF's qualifying system, according to the Associated Press, which he says needs to be reformatted.
"Something needs to change because you can't have 85 percent of your members who are on the outside looking in two years before the World Cup," said Montagliani. "It doesn't make sense."
CONCACAF has utilized its current format since the 1998 World Cup cycle, with the process concluding with six teams playing in the Hexagonal round to determine who will qualify from the region.
The U.S. Men's National Team, Mexico, Costa Rica, Honduras, Panama and Trinidad & Tobago are the six nations left and will begin the final round of qualifying in November.
"It's great for those six teams over the next year and a bit but how about the other ones?" Montagliani asked. "It's hard."
"Can you imagine you are a country trying to find a sponsor and they say, 'I'm all for it, when's your next big game?' And it's three years from now?"
Montagliani suggested emulating UEFA's or CONMEBOL's qualifying formats, or even a hybrid of both systems. Europe splits its countries into nine different groups and play their qualifiers over the course of 13 months. South America uses a league-style process with all 10 nations facing each other twice.
What are your thoughts on these potential changes to CONCACAF qualifying? What system would you like to see?
Share your thoughts below.