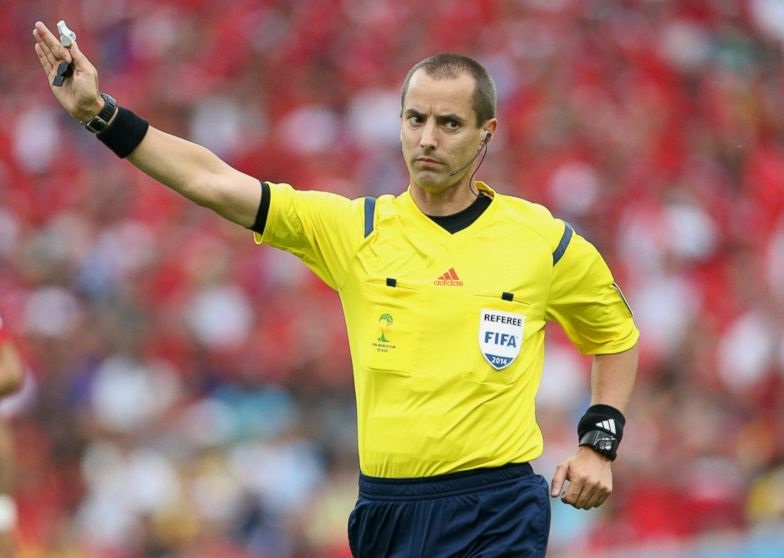 The referee assignments for the second legs of the conference semi-finals this Sunday have been announced.
Professional Referee Organization (PRO) announced on Thursday the officiating crews for next weekend's decisive matches in the Eastern and Western Conference semifinals.
Mark Gieger returns as head referee for the match between the Colorado Rapids and LA Galaxy after serving as the fourth official last weekend for the Montreal Impact and New York Red Bulls, while Kevin Stott, Baldomero Toledo, and Hilario Grajeda referee their matches having not been involved in the action last weekend.
Here are the complete officiating crews for the decisive legs in the Conference semifinals:
Eastern Conference – Semifinal second legs
New York Red Bulls (0) vs. Montreal Impact (1)
Red Bull Arena (4:00pm ET)
REF: BALDOMERO TOLEDO
AR1: Eric Boria
AR2: Kevin Klinger
4TH: Jorge Gonzalez
New York City FC (0) vs. Toronto FC (2)
Yankee Stadium (6:30pm ET)
REF: KEVIN STOTT
AR1: Jason White
AR2: Craig Lowry
4TH: Ted Unkel
Western Conference – Semifinal second legs
Colorado Rapids (0) vs. LA Galaxy (1)
Dick's Sporting Goods Park (2:00pm ET)
REF: MARK GEIGER
AR1: Sean Hurd
AR2: Joe Fletcher
4TH: Armando Villarreal
FC Dallas (0) vs. Seattle Sounders (3)
Toyota Stadium (9:00pm ET)
REF: HILARIO GRAJEDA
AR1: Jonathan Johnson
AR2: Adam Garner
4TH: Juan Guzman