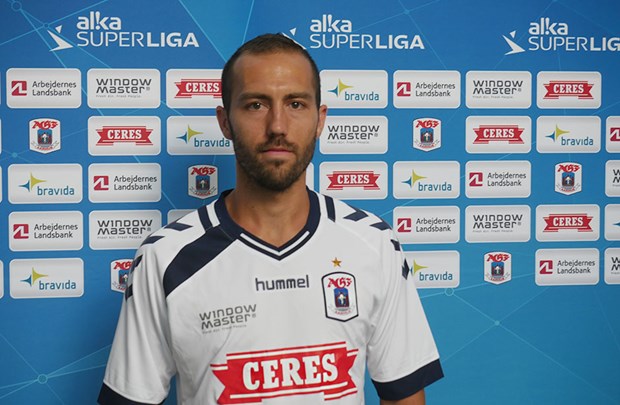 A.J. Soares has been forced to call a premature end to his playing career.
Soares announced his retirement on Thursday morning, as the AGF Aarhus defender steps away from the game due to the effects of a head injury. The 27-year-old centerback suffered the injury just several matches into his time with the Danish club, but, following the advice of several specialists, is forced to reluctantly step away from the game.
https://www.instagram.com/p/BM3q4oFDBiz/?taken-by=ajsoares5&hl=en
"Because of the head injury has several specialists advised me to stop my career for my health in the long run," Soares said. "I want to thank AGF for the treatment I have received in the short time I've been at the club."
Soares joined the Danish club  prior to the start of the 2016 season. In total, he made six appearances while scoring a goal in his debut for the club.
The defender's best moments, though, came with the New England Revolution. The Revs drafted the Cal product with the sixth overall pick in the 2011 MLS Draft, and Soares quickly became a key part of the Revs defense, Starting in the heart of the Revs defense, Soares helped lead the club to the 2014 MLS Cup final, where the Revs fell to the Galaxy. Soares then joined Norwegian club Viking for two years, making 32 appearances for the club before heading to Denmark.
"It is in every way a sad case – above all for A. J., and we are all very concerned by the situation," said AGF Aaarhus sport chief Jens Andersson. "But when it comes to your health, you should not compromise on anything or take the slightest chance. We all agree that it is the right decision, he stops, although it obviously hurts that it happens in such an unfortunate background.
"A. J. has been a great acquaintance. He has some strong personal qualities, and I am sure that he will be successful with the new challenges he throws himself on. At AGF's behalf, I would like to thank him for the effort and wish him the best of luck."